Sea Games 30: Vietnam will win its first ever gold medal in tennis

Even though the final has not taken place, Vietnam will win its first ever gold medal in tennis at the SEA Games.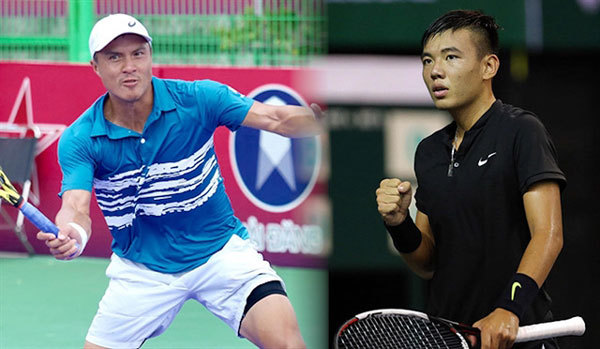 Daniel Cao Nguyen will face his home country opponent Ly Hoang Nam yesterday at 9am, Hanoi time. VNA/VNS Photo
Ly Hoang Nam and Daniel Cao Nguyen will face each other in the final on Friday at 9am Hanoi time, guaranteeing a gold medal for one of them.
Speaking to Việt Nam News from the Philippines, Nguyen Kim Cuong, Head of Vietnam's Tennis team said: "This is great news for our team. It's the result of our long-term vision of correct investment in youth and concerted implementation by all parties involved."
In the semi-finals, Nam beat Joson Ysores Patrombom of the Philippines 5-7, 6-1 and 6-3. Nguyen, topped Alberto Nucum Lim Jr also of the host country after in straight sets 6-3 and 6-4.
In the man single's category, Nguyen is the games' top seed, and Ly Hoang Nam third. In previous interviews, Nguyen has said that he would try his best to win a gold medal for Vietnam in both single and doubles categories.
In the lady's group, Savanna Ly Nguyen of Vietnam will face Indonesia's second seed Aldila Sutjiadi at the same time. VNS

Two of the nation's top tennis players, Ly Hoang Nam and Daniel Nguyen, are set to go head-to-head as they compete in the final of the men's singles event at the SEA Games 30.