SEA Games 30: Vietnam stays at second place on December 5

Vietnamese athletes brought home four more gold medals at the SEA Games 30 on December 5, helping the country maintain the second place on the medal tally.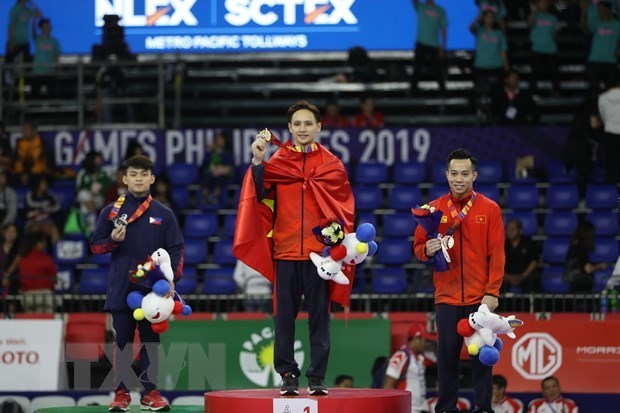 Gymnast Dinh Phuong Thanh wins a gold medal for Vietnam
The gold medals were in Pencak Silat, fencing and swimming.
Vietnam now has 31 gold, 35 silver and 41 bronze medals, second only to host Philippines which owns 63 golds, 45 silvers and 31 bronzes.
Director of the Vietnam Sports Administration Vuong Bich Thang said the gold medals are all anticipated and targeted by the coaches.
The same day, two Vietnamese tennis players earned tickets to the men's single final, who are Daniel Cao Nguyen and Ly Hoang Nam, which means both the gold and silver medals will go to Vietnam after the final match on December 6./.VNA