Screen, stage star returns to TV series while battling diseases

People's Artist Hoang Cuc, a star of the silver screen and theatre, has returned in a new TV series produced by Viet Nam Feature Film Studio (VFC).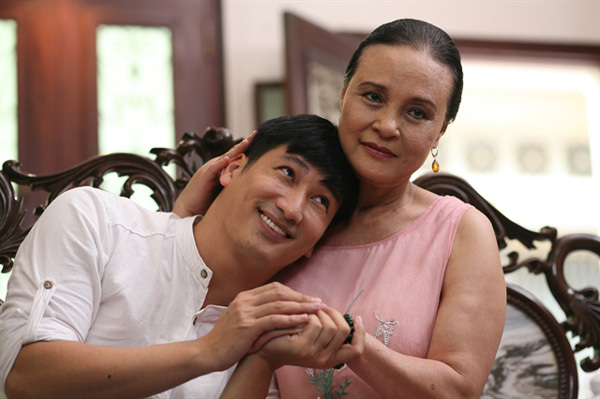 Actress Hoang Cuc (right) and Ngoc Quynh are seen in the TV series Hoa Hồng Trên Ngực Trái (Rose on Left Side of Chest). Photo courtesy of VFC
The series marks her return after 10 years battling breast cancer and Graves' disease, a fight which continues.
Cuc has received many awards for her roles in films and plays. She worked as vice director of the Viet Nam National Drama Theatre.
Titled Hoa Hồng Trên Ngực Trái (Rose on Left Side of Chest), the 34-episode series focuses on women's lives in modern society, according to VFC director Do Thanh Hai.
"We honour and focus on feminism in this work," he said.
"These women in the series have different characteristics but they inspire us as they always fight for their own happiness and find things which are worthy for their values.
"The series also mention problems of marriage: divorce and unfaithfulness. What people pay for the loss will help them realise and respect what they have."
Two directors of the series include Vu Truong Khoa who also directed blockbusters Sống Chung Với Mẹ Chồng (Living with Mother-in-law) and Cả Một Đời Ân Oán (Life of Love and Feud) and Cong Ly, who has been granted the title People's Artist for his performing, acting and directing.
The series debuted on August 15 and airs on Wednesdays and Thursdays on VTV3. After these screenings, it will be broadcast on VTV4 channel with English subtitles.
VNS