Saigonese wear face masks to take photos on Nguyen Hue flower street
On the morning of February 10, Nguyen Hue Flower Street opened for visitors, who are requested to comply with the 5K message of the Ministry of Health in order to prevent the Covid-19 epidemic
The Ministry of Health's 5K message: khau trang (facemask), khu khuan (disinfection), khoang cach (distance), khong tu tap (no gathering) and khai bao y te (health declaration).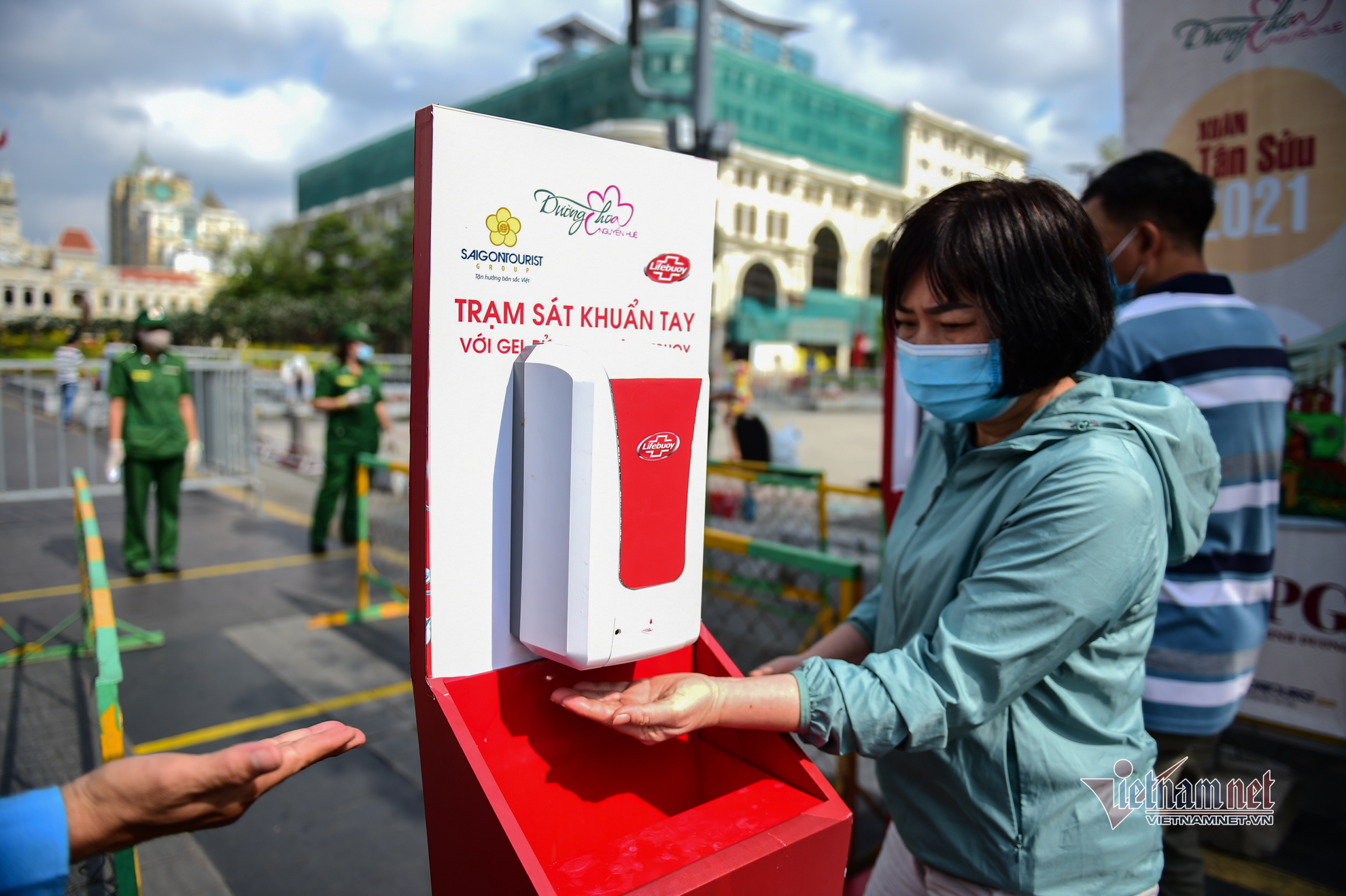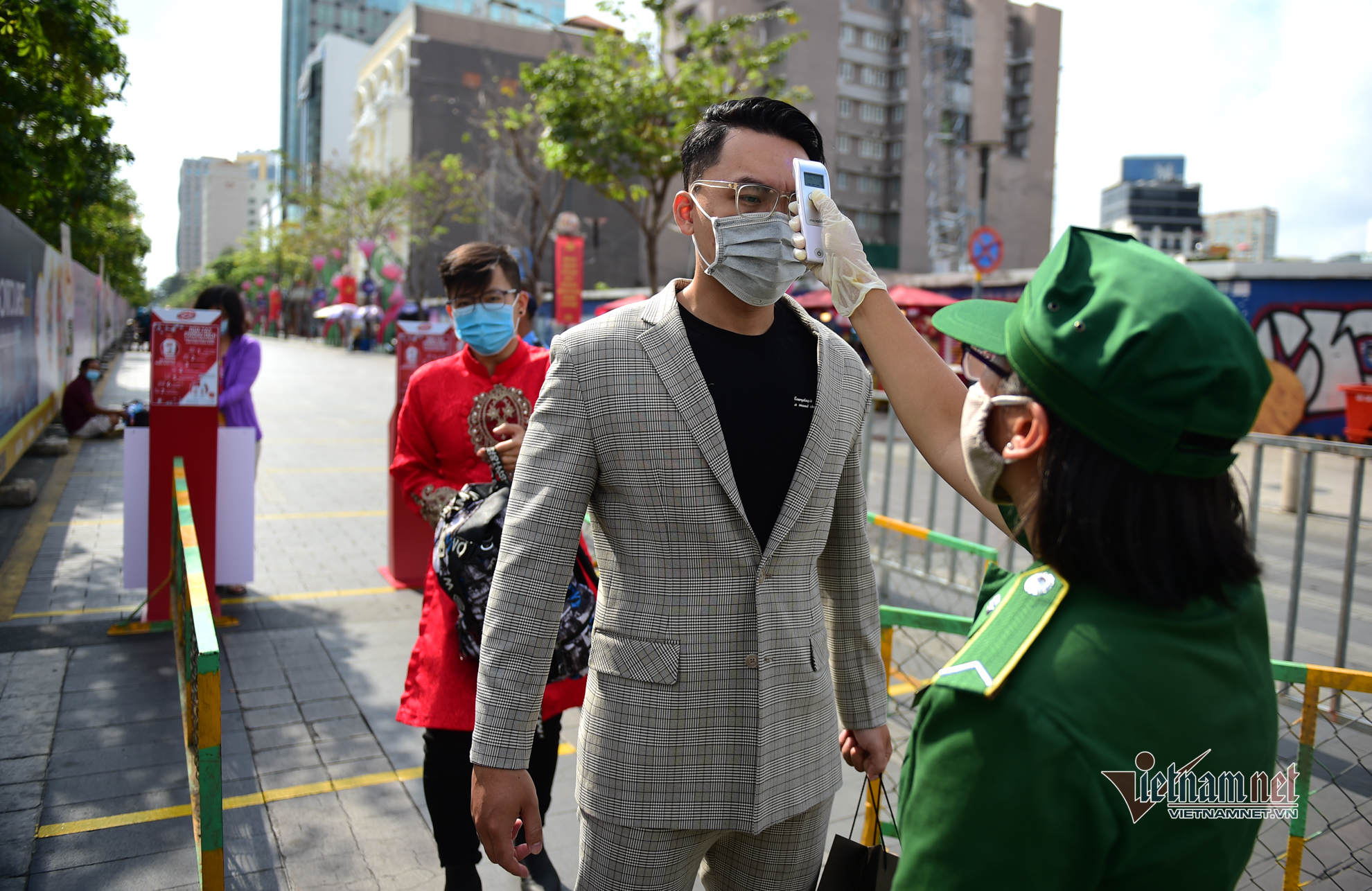 Visitors have to pass body temperature measurement before entering the flower street.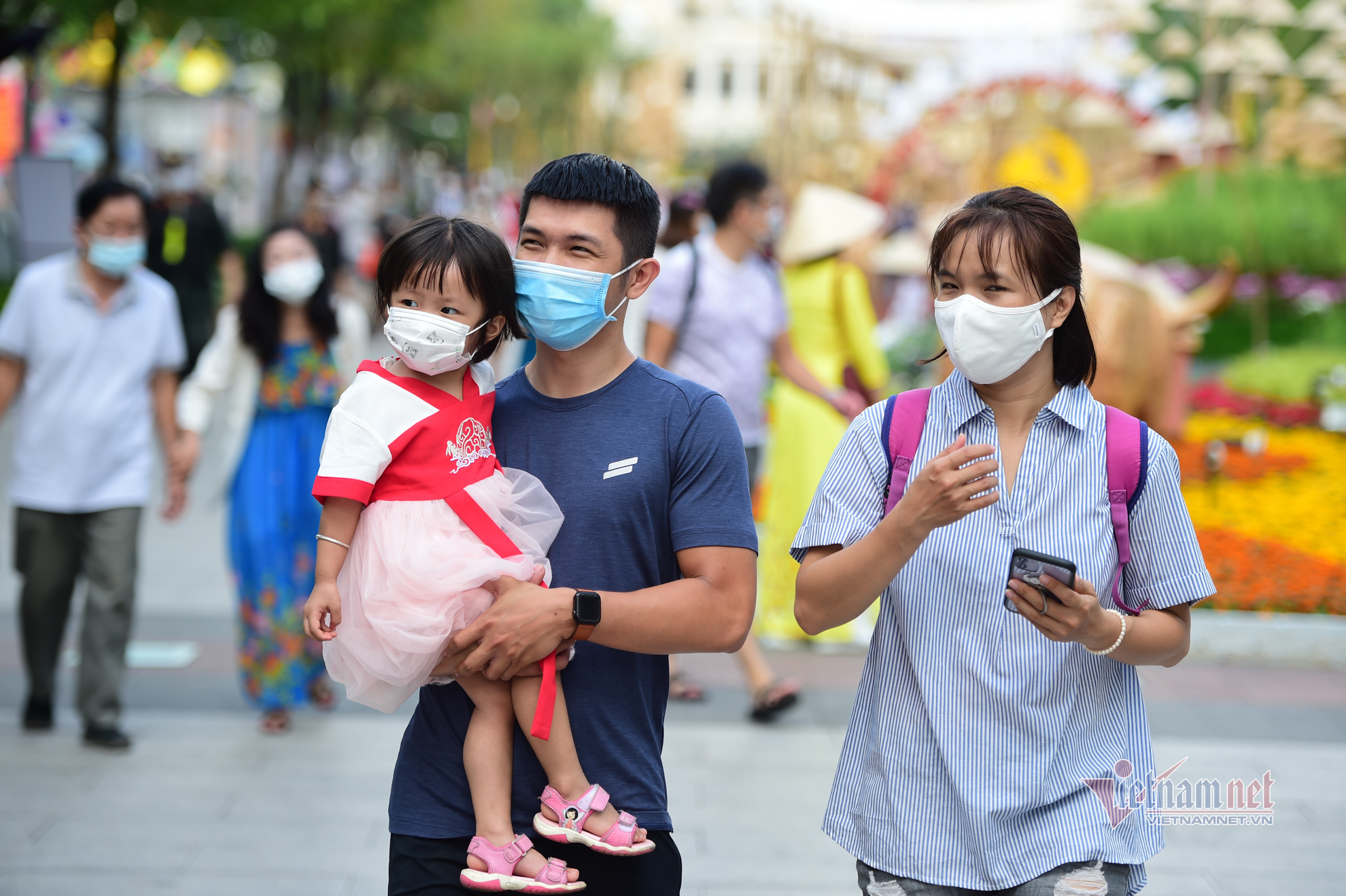 The number of visitors is restricted to ensure distance for preventing Covid-19 infection.
All visitors strictly obey the 5k regulations.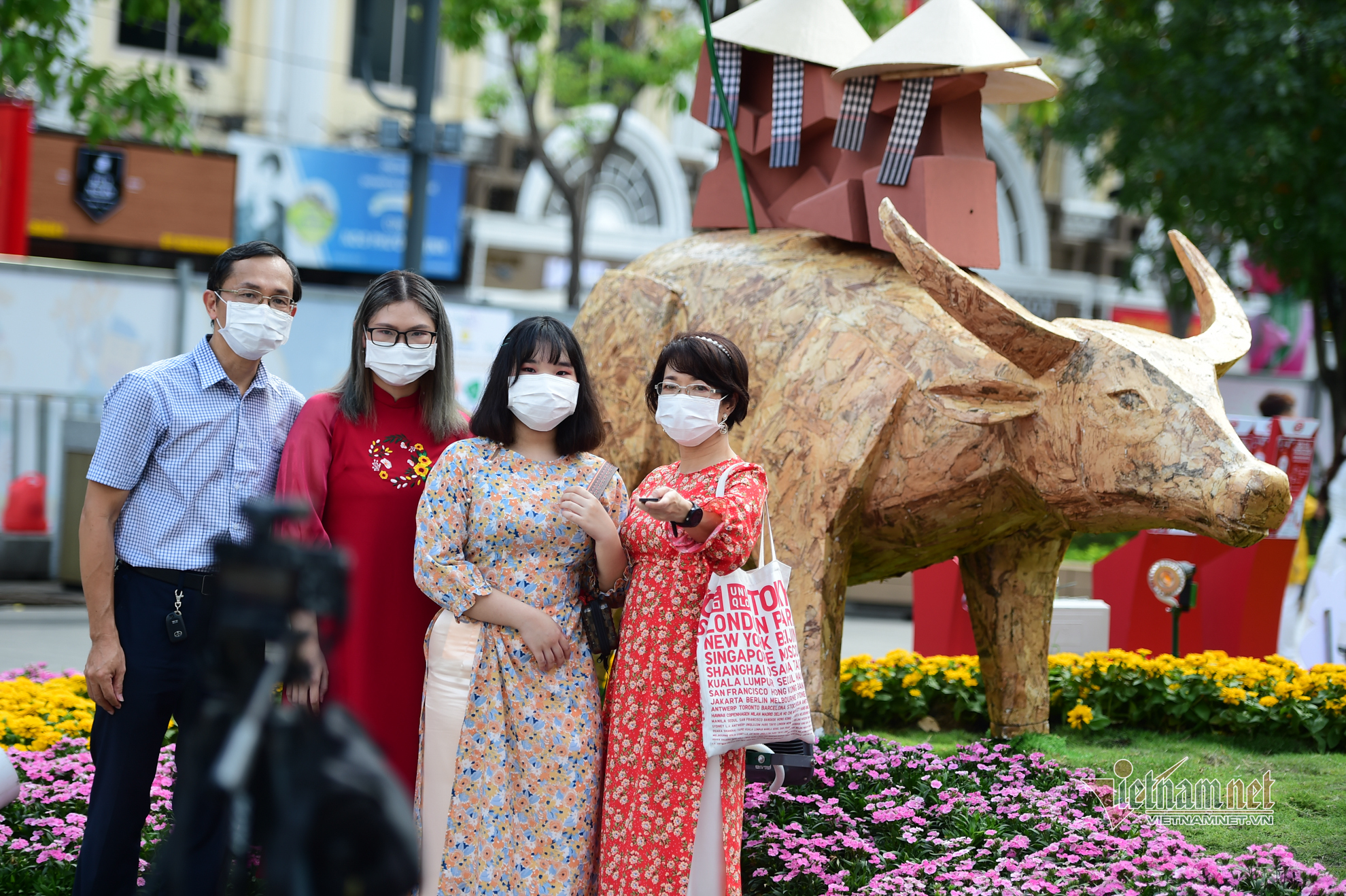 A family set up a camera and use a remote control to take pictures on Nguyen Hue Flower Street on the morning of February 10.
The organizers canceled the opening ceremony to prevent disease.
Those who take off the mask to take pictures are warned by guards.
Ms. Nguyen Ngoc Thuy Thuy, from Go Vap district and her family members wear face masks to take pictures on the Nguyen Hue flower street.
Young people get used to wearing a mask when taking pictures.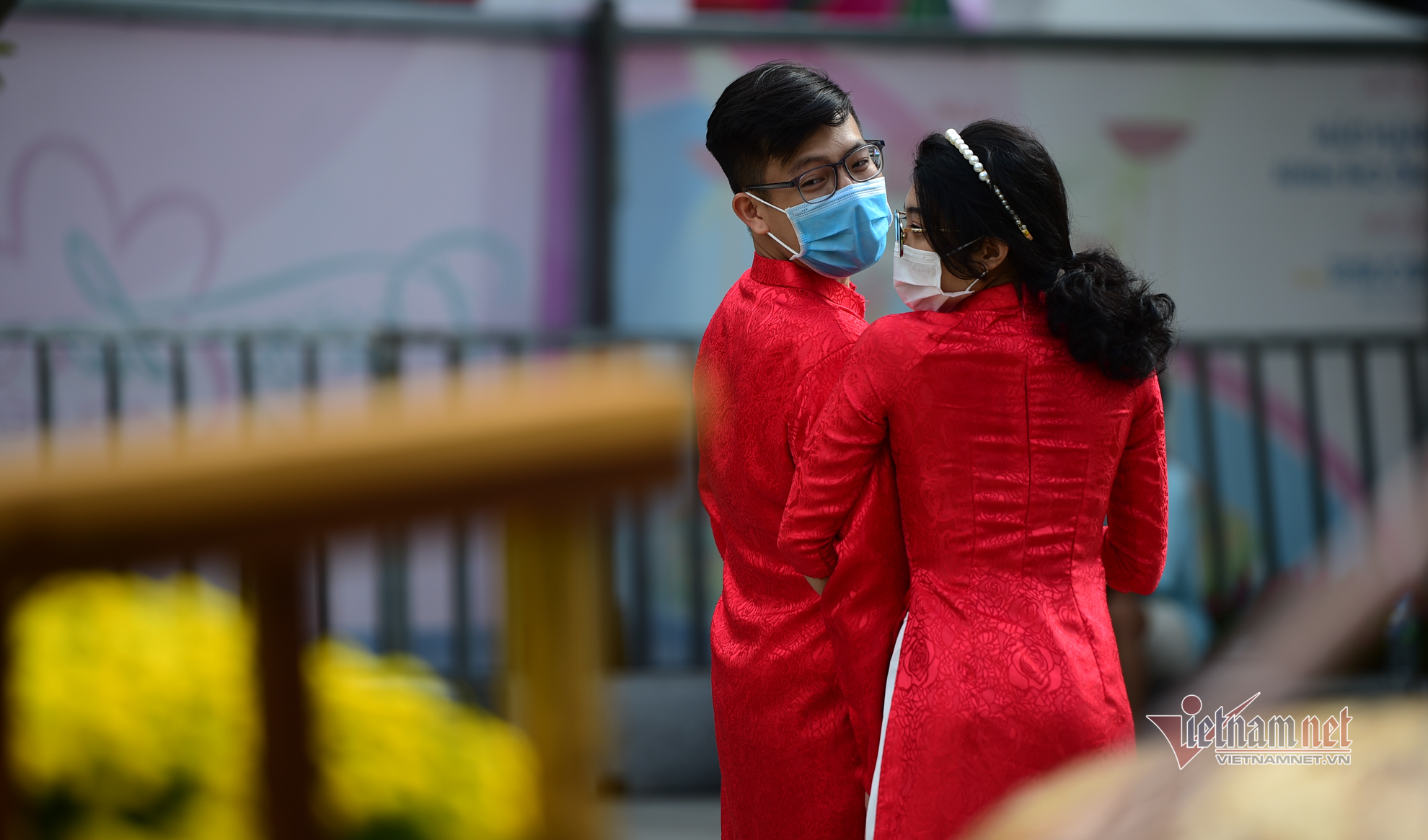 Ha Thi Hong Van (a student at Van Lang University) said that wearing a mask for taking photos is not a big deal.
Tue Minh, an actress, and her friends are filming the flower street to post on her youtube channel.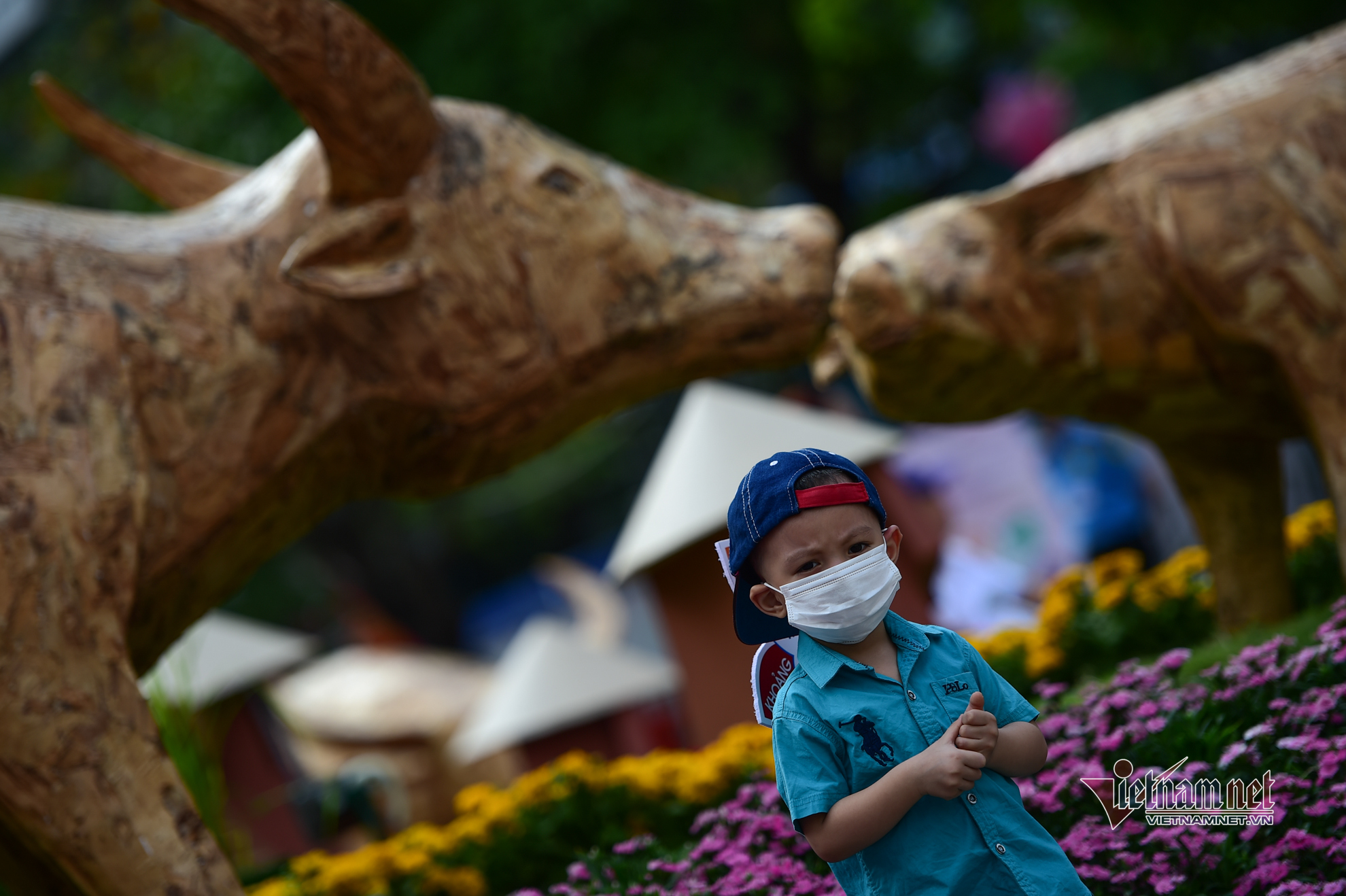 Buffalos - the mascot of the new year
The flower street is 720m long.
For epidemic prevention, Nguyen Hue Flower Street will open at 8:00 - 17:00, lasting from Feb. 10 through Feb. 16.
Tien Tung

A flower road of 700m long has been set up in Phu My Hung urban area in District 7, HCM City to welcome the upcoming Lunar New Year (Tet holiday).

Workers are putting the final touches to decorations on Nguyen Hue flower street in HCM City, the country's largest of its kind, before it officially opens to the public on February 9 to welcome the Lunar New Year.