Saigon Heat lose to Mono Vampire at ABL

Saigon Heat lost to Mono Vampire of Thailand 87-95 in the ASEAN Basketball League (ABL) at the GSB Stadium 29 in Nonthaburi, Thailand on Tuesday.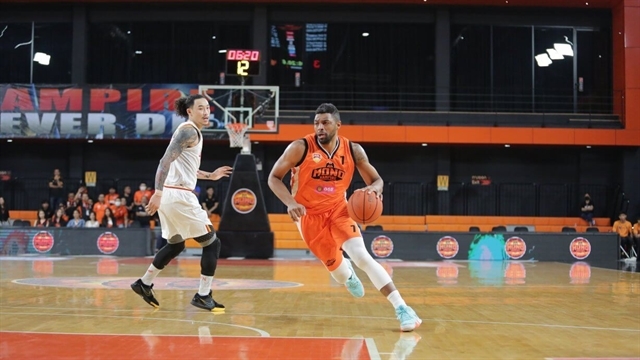 Saigon Heat vs Mono Vampire of Thailand at the ABL on Tuesday. Photo ABL
With this win, the Thai club continued their hold of the top spot with 10 wins and four losses, while the Heat, who have lost their fifth straight game, remain at the bottom of the standings with a 2-9 card.
Chris Dierker, Tyshawn Taylor and Tâm Đinh played outstandingly in the first period to help the Heat lead 28-13. However, the hosts quickly controlled the game and levelled the score of 42-42 in the second quarter.
The visitors still played well in Q3 but it was the hosts who ended the quarter in front by five points.
Mono Vampire took full advantage of a Saigon squad who was missing its world import Sam Thompson due to sickness to beat the Heat 95-87 in the final period.
Saigon hope to end their losing streak when they face the Kuala Lumpur Dragons on February 7. Meanwhile, Mono Vampire will face the Chinese Taipei Fubon Braves on February 15.
Due to the outbeak of coronavirus, the Heat has announced the postponement of two home matches at the CIS Arena in HCM City. Games against Hong Kong's Eastern on February 15 and Wolf Warriors of Chinese Macao on February 16 will be rearranged at a later date. — VNS