Remarkable statistics revealed as V-League 2019 reaches halfway point

After 13 rounds of matches being played in the V-League 2019 season so far, a number of notable figures have been revealed.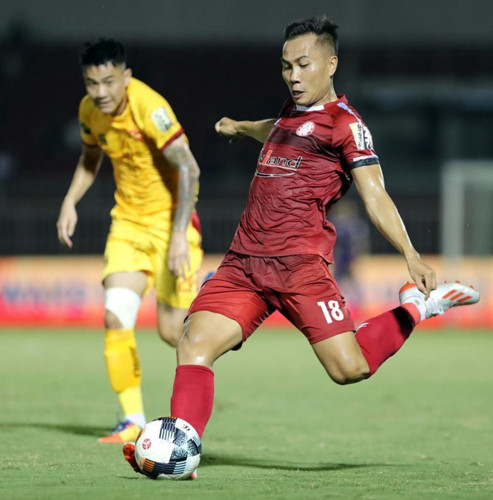 Ho Chi Minh City FC are the surprise leaders at the top of the V-League table.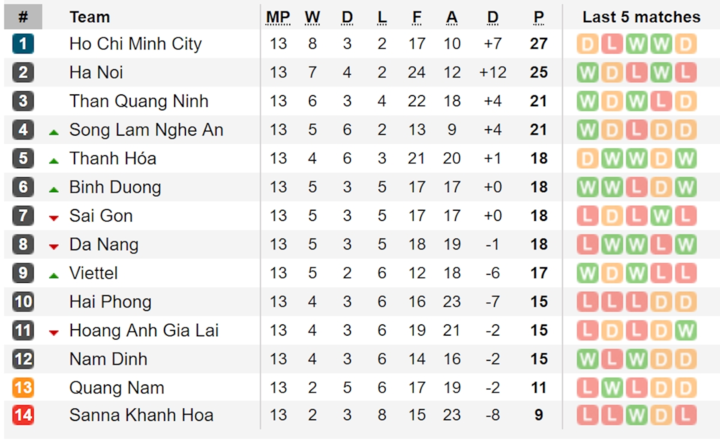 New Korean coach Chung Hae-seong is widely considered to be the catalyst that has driven success for Ho Chi Minh City FC this year.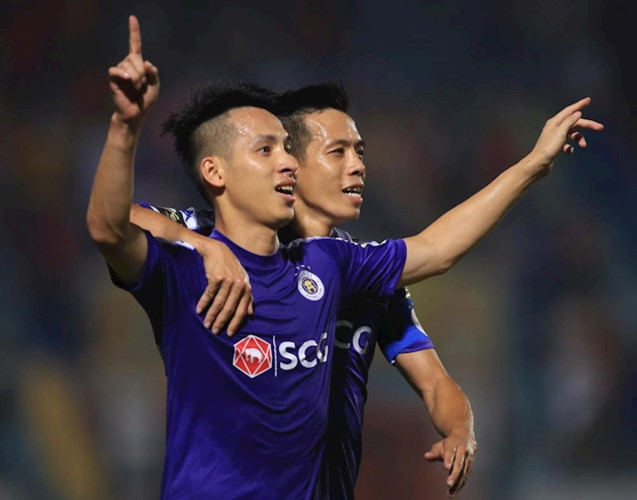 The current champions Hanoi FC are second in the table after 13 matches played.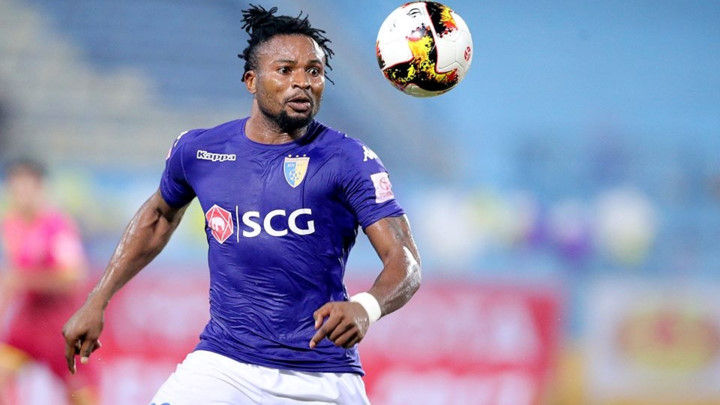 Three foreign footballers currently top the goal scoring charts with Walsh Chevaughn of HAGL FC, Joao De Souza of Viettel FC, and Oseni Ganiyu Bolaji of Hanoi FC leading the way.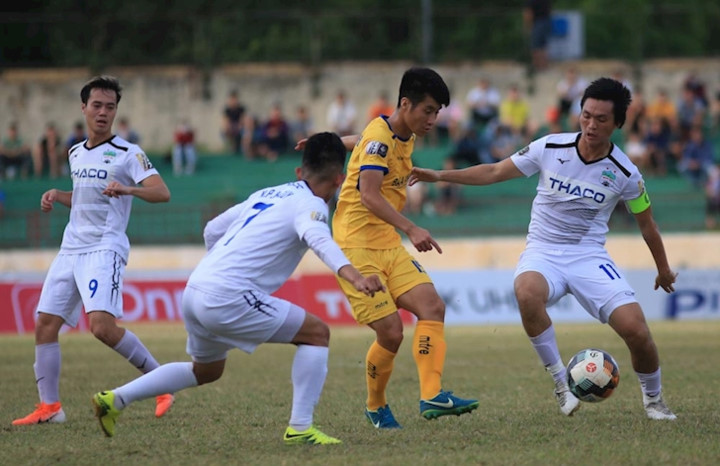 HAGL FC suffered a great defeat at the hands of SLNA FC due to the absence of key player Phan Van Duc for injury.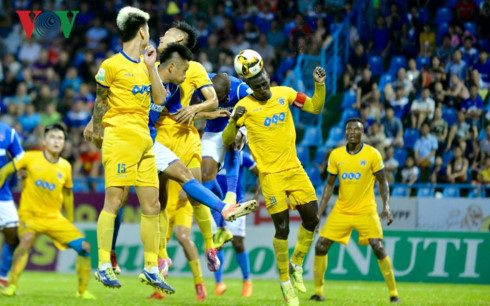 Thanh Hoa FC are the only team in the league to have received no yellow cards after 13 matches played. They have also gone eight consecutive matches unbeaten, leaving them on 18 points and in fifth position in the V-Leagues 2019 rankings.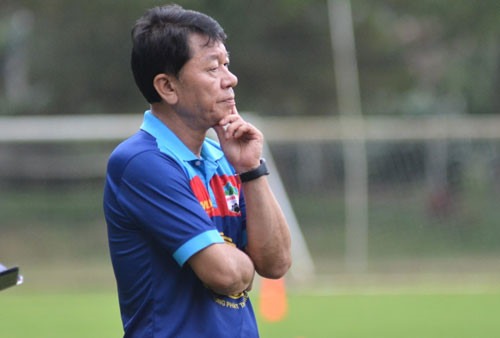 This season only Ho Chi Minh City FC and HAGL FC have foreign coaches in charge. Lee Tae-hoon of HAGL FC and coach Chung Hae-seong of Ho Chi Minh City FC are both from the Republic of Korea and have had a major impact on the style of the two clubs.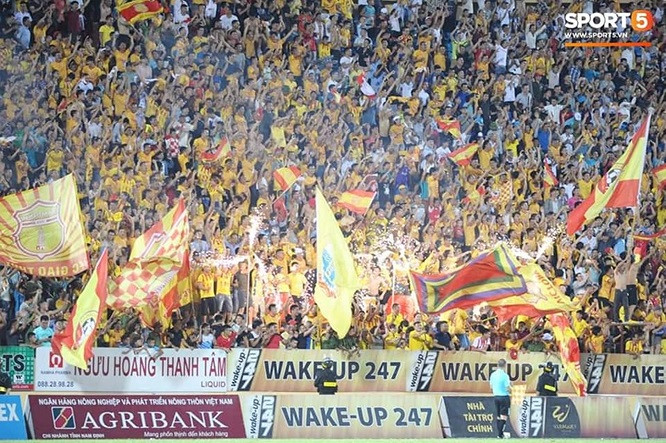 On average, Thien Truong stadium in the northern province of Nam Dinh has seen the largest crowds gather for home fixtures.
VOV