Referees for upcoming World Cup qualifiers revealed

The Asian Football Confederation have announced the teams of referees that will take charge of the Vietnam national team's upcoming fixtures against Malaysia and Indonesia in the Asian zone's second qualifying round for the World Cup 2020.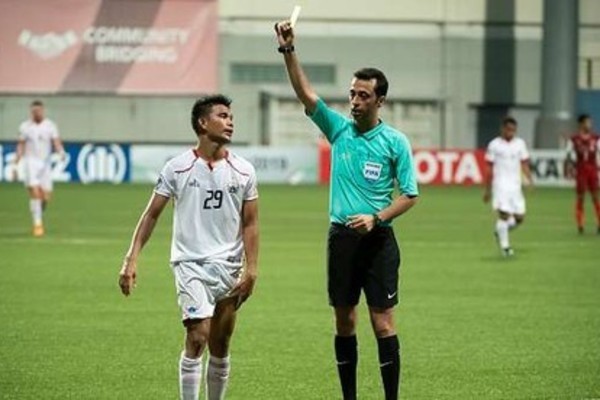 Iranian referee Mooud Bonyadi Fard
The AFC have declared that officials from Iran will referee the tie between Malaysia and Vietnam, which is scheduled to be played on October 10.
Of the group, Mooud Bonyadi Fard will serve as the match referee. He will be assisted by Alinezhadian, Mirzabegi, and Kamezi Vahid. Observing the fixture will be Lee Gi of the Republic of Korea.
In the clash between Vietnam and Indonesia, a team of referees from the UAE have been appointed to officiate, with the tie set to take place on October 15.
The AFC have announced that Alkhudhayr Turki Mohammed will act as the referee, while he will be assisted by Al Maki, Khalaf Zaid, and Hussain. Abdul Malik of Singapore will serve as the tie's referee observer. VOV