Outfit by designer Tran Hung wins praise as best outfit of BAFTA awards

An outfit created by Vietnamese designer Tran Hung which was worn by British star Vick Hope at the British Academy of Film and Television Arts (BAFTA) 2020 has been credited as the best outfit of the awards show.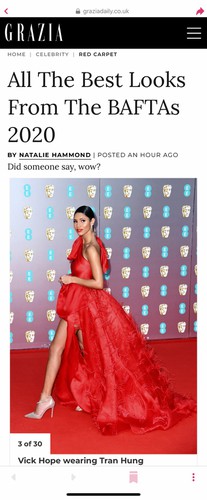 The red outfit worn by British star Vick Hope was noted as the best outfit on display during the BAFTA 2020 awards by numerous fashion websites including Cosmopolitan, Hello!, the Mirror UK, the Sun, Mailonline, Glamour UK, Popsugar UK, and Variety.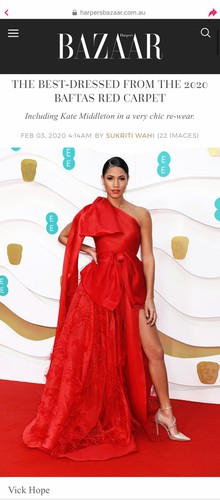 Vick Hope selected a design from the latest spring/summer 2020 collection by Vietnamese designer Tran Hung to wear for the 73rd event of the annual BAFTA awards.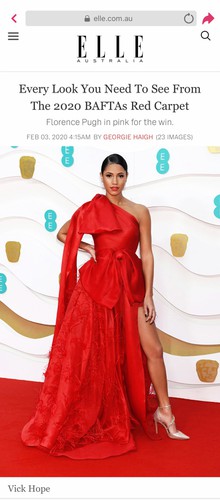 Winning a BAFTA represents one of the most prestigious awards in the UK, with the ceremony being held each year to honour the best movies and television shows.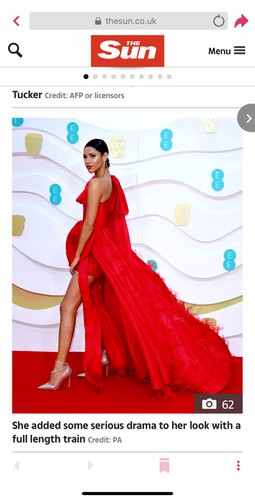 Vick Hope is an English television and radio presenter who has extensive experience presenting famous television shows such as the Disney Channel UK, MTV, Vevo, and The Voice UK. Most notably she won the Broadcasting Powerhouse Award at the Marie Claire Future Shapers Awards in 2017.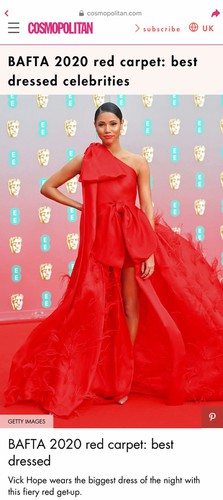 She is currently working as a prominent human rights activist within the UK.
VOV