On-site cooking: A highlight at Danang International Food Festival 2019

President of Worldchefs Thomas A. Gugler will join other 13 talented chefs from around the world at  the upcoming Danang International Food Festival 2019 (DNIFF) .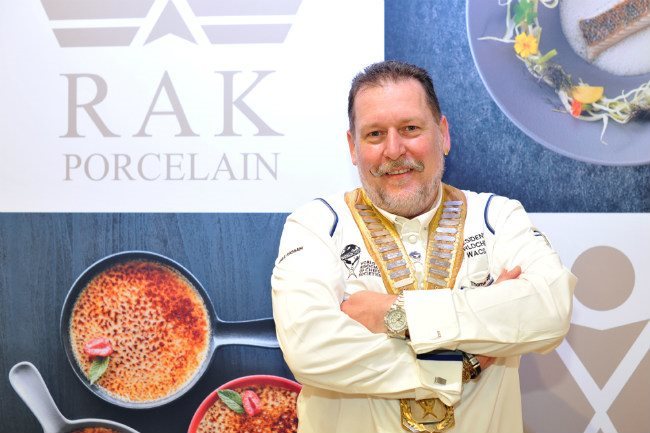 President of Worldchefs Thomas A. Gugler
"A kind of on-site cooking is a highlight," he said. "We will demonstrate some new and modern styles and ways of cooking where all the audience can view us."
"As I was many times in Vietnam, it's a kind of coming home and we all will work hand in hand to achieve a fantastic being together," he added.
Gugler said he is looking forward to welcoming the chefs this year in Danang and he is confident and sure that this event themed "The Taste of Homeland", will be stunning.
Taking place on the east side of the Dragon Bridge, Tran Hung Dao Street, Son Tra District, Danang City from June 2 to 6, DNIFF attracts world-class chefs, members of the Worldchefs and head chefs at top restaurants in their home countries.
In addition to various kinds of international food, guests will be invited to take part in lots of activities and programs.
They include souvenir corner, photo exhibition, music show, bartender performances, food workshop and charitable activity.
Together with the performance of local cuisine from each country, the attending chefs can also visit and experience the main attractions in Danang during the festival.
With the aim to promote and spread the tourism brand of Danang City to the world via cuisine, DNIFF 2019 will be an attractive and unforgettable event for tourists and Danang people in 2019. SGT
Nhan Tam

World-class chefs from Germany, Mexico, Australia, India, China, Sri Lanka, Lebanon, Sweden, the US, Turkey, Greek, Malaysia, and Singapore will join the first Da Nang International Food Festival 2019 in Da Nang from June 2-6.  

The ninth annual Southern Food Festival began in Dam Sen Cultural Park in Ho Chi Minh City on May 30 as part of a range of activities held to celebrate International Children's Day.

Vietnamese food ranks among the top 15 favourite cuisines in the world, according to a survey conducted by YouGov, a UK global public opinion and data company.