Ngoc Thao in top 20 of Miss Grand 2020 pageant's swimsuit competition
Vietnamese contestant Ngoc Thao entered the top 20 in the swimsuit competition at Miss Grand International 2021 pageant thanks to the audience's votes.
Ngọc Thảo diễn áo tắm:
According to the organizing board of Miss Grand International 2021, 10 contestants in the top 20 best swimsuit performances were voted by the audience via social networks and 10 were selected by the jury.
Ngoc Thao was among the 10 contestants selected by the audience on social networks. She got 73,000 interactions and 171,000 shares. Other representatives in the top 10 most voted contestants include women from Cambodia, Indonesia, the Philippines, Mexico, Ecuador, Guatemala, Myanmar, Paraguay, and Colombia.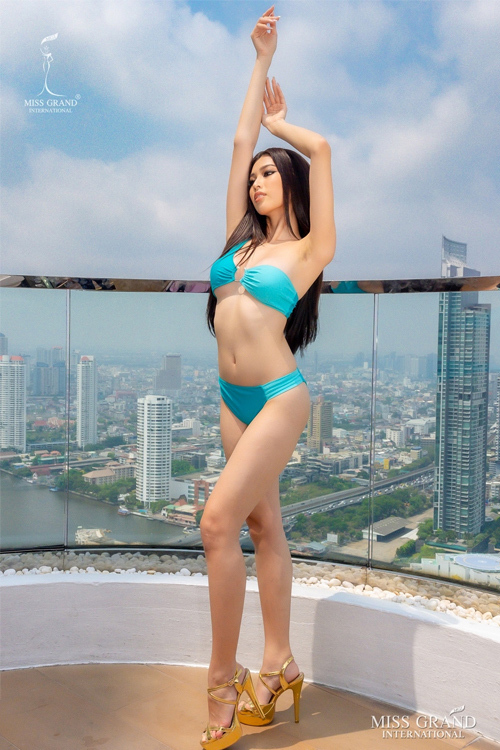 Ngoc Thao poses in a swimsuit at the Miss Grand International 2021 pageant.