Korean coach Park Hang-seo receives warm reception in Quang Ngai

The head coach of the Vietnamese men's football team Park Hang-seo took part in an exchange with local football fans in the first-ever Ly Son-Sa Huynh tournament which was held in Quang Ngai on June 18.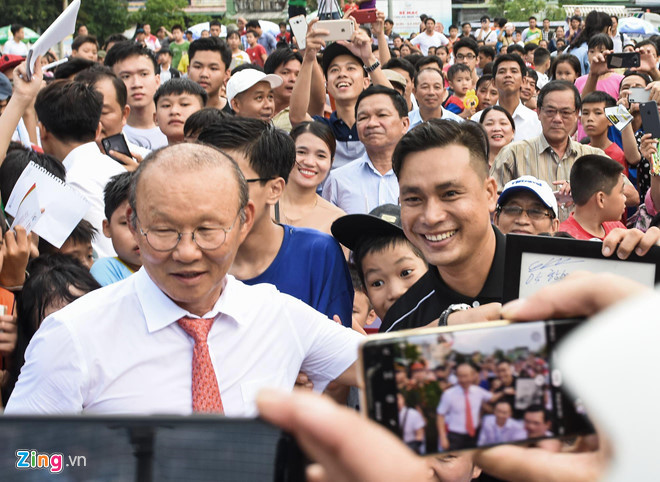 Head coach Park Hang-seo was greeting warmly by enthusiastic supporters in Quang Ngai province.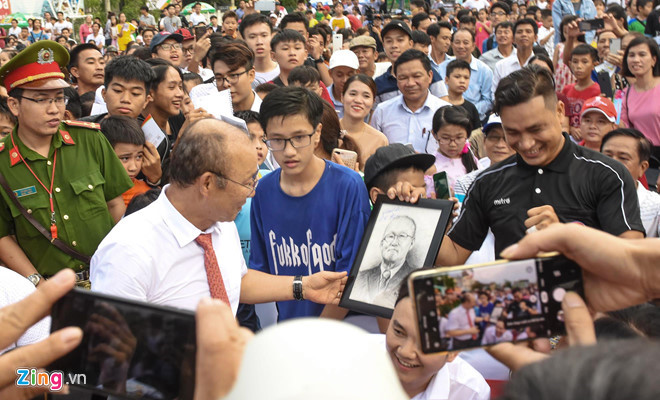 Mr Park's arrival was greeted excitedly by those waiting, with one keen fan quick to show Mr Park a portrait which he had drawn of the Korean boss.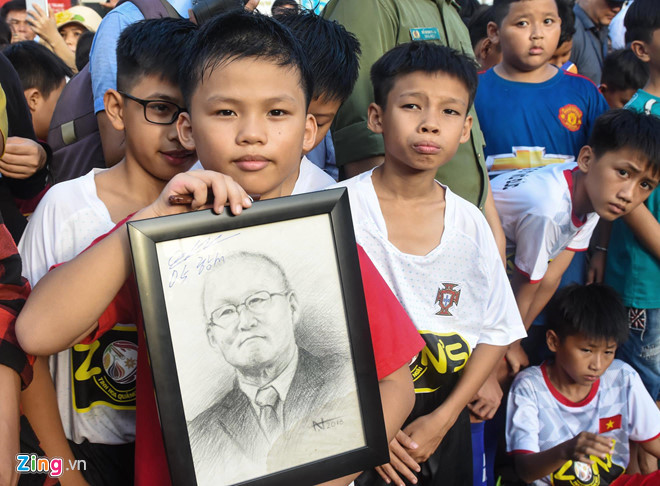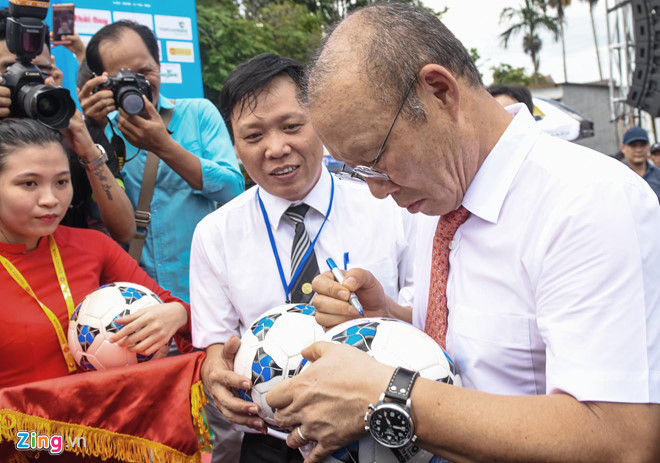 Many people brought along T-shirts and footballs for head coach Park Hang-seo to sign.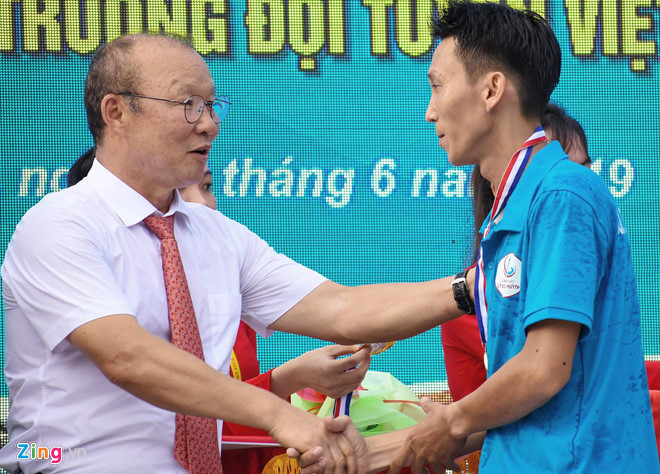 Head coach Park Hang-seo presented a gold medal to the champions of the first-ever Ly Son-Sa Huynh tournament.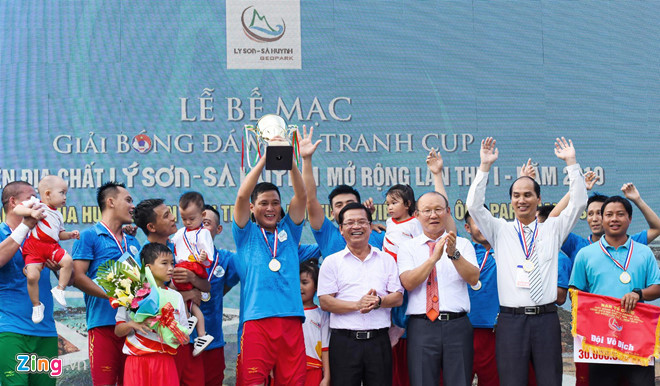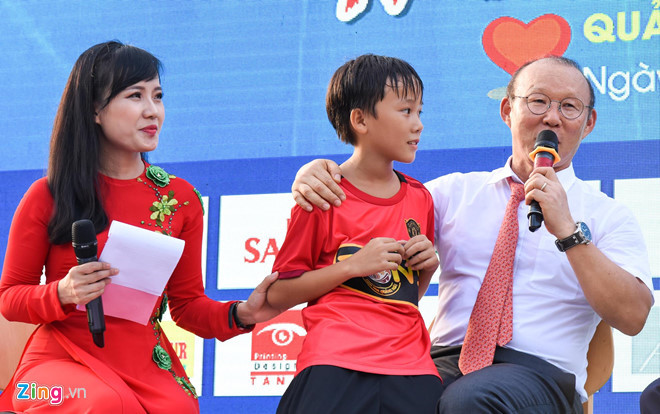 Mr Park took part in a question and answer session with the audience, including children.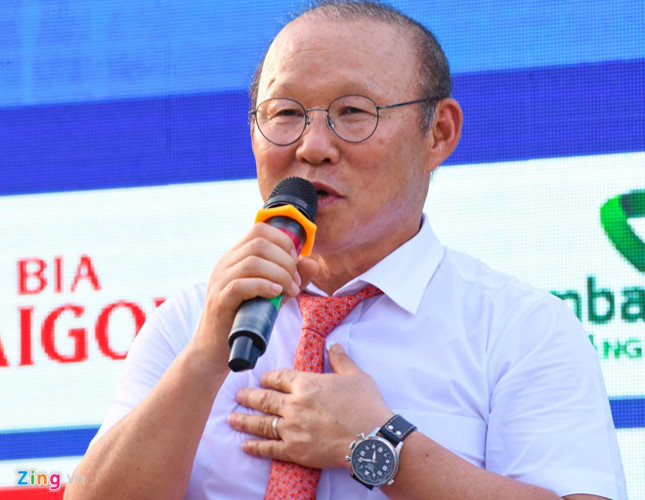 He discussed his role in the national team with those in the crowd.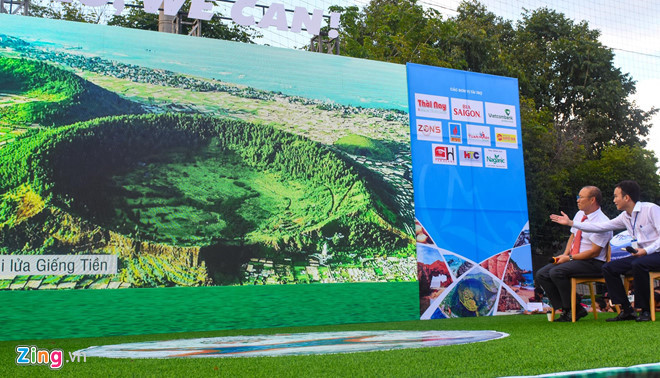 Mr Park talked about the similarities between Ly Son district in Quang Ngai province and Jeju in the Repulic of Korea.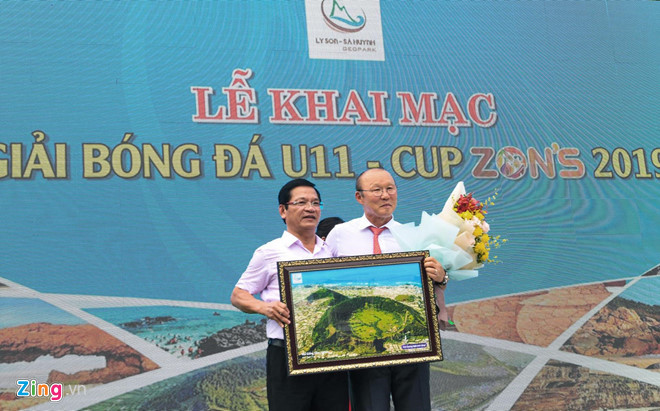 Le Viet Chu, Secretary of Quang Ngai province, hands over a special gift to Park Hang-seo.
Zing/VOV