VN's top player Ly Hoang Nam wins historic SEA Games tennis gold

Ly Hoang Nam won an historic tennis gold medal for Vietnam at the SEA Games on Friday morning in the Philippines.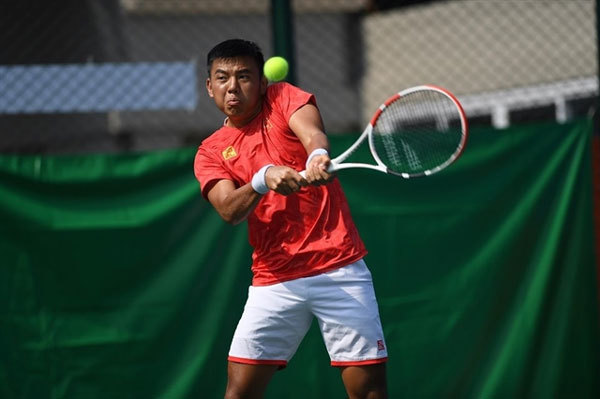 Ly Hoang Nam competes during the final match. Photo of VTF
No 3 seed Nam beat No 1 Daniel Cao Nguyen 6-2, 6-4 in the all-Vietnamese men's singles final.
It was the third time the two players have met, but the first time Nam has won.
In the first two games Nam suffered quick losses to a rival who had highest world ranking in Southeast Asia.
Nam became the first Vietnamese to take a SEA Games tennis gold, ending the nation's long-time title drought.
Earlier, Savanna Ly Nguyen pocketed a silver for Vietnam in the women's singles category.
She was defeated 6-0, 7-5 by No 2 seed Aldila Sutjiadi of Indonesia.
In the afternoon, Nam and his partner Le Quoc Khanh and Daniel Cao Nguyen/Nguyen Van Phuong will compete in their men's doubles semi-final matches.
Early in the morning, Pham Thi Hong Le brought the first medal for Vietnam's athletics in the women's marathon event.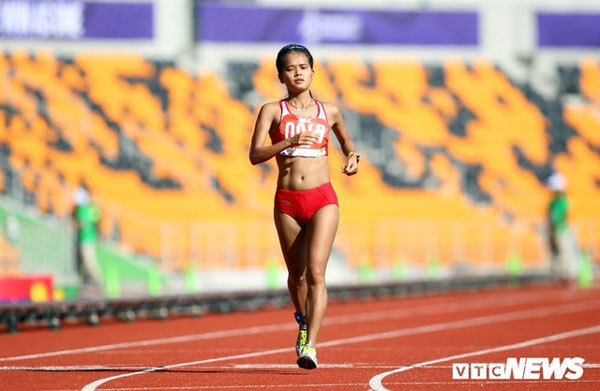 Pham Thi Hong Le on the way to finish the women's marathon event. Photo vtc.vn

Hong finished third with a time of 3hr 02.52min.
She was behind two athletes of the host nation.
"I just knew about the track half a day before the competition and I had no time to take a try," said Le.
"The difficult sloped terrain and hot weather prevented me from running faster, leading to unexpected result," she said.
Le triumphed in the national championship with a time of 2:48.21.
In swimming, Nguyen Thi Anh Vien finished first in the qualification of the women's 200m backstroke and 200m freestyle.
She is defending champion of both events.
Other swimmers to compete for golds are Hoang Quy Phuoc and Le Nguyen Paul in the men's 100m butterfly and Vu Thi Phuong Anh and Phung Ngoc My in the women's 50m breaststroke.
Finals will be held this evening.
Canoeing and fencing teams also compete today and are expected to win medals. — VNS

Vietnamese athletes brought home four more gold medals at the SEA Games 30 on December 5, helping the country maintain the second place on the medal tally.

Even though the final has not taken place, Vietnam will win its first ever gold medal in tennis at the SEA Games.