Most successful Filipino film at local cinemas

 "Hello, Love, Goodbye", the most successful and highest-grossing Filipino film of all time, will be screened for the first time in Việt Nam tomorrow at 129 theatres in the country.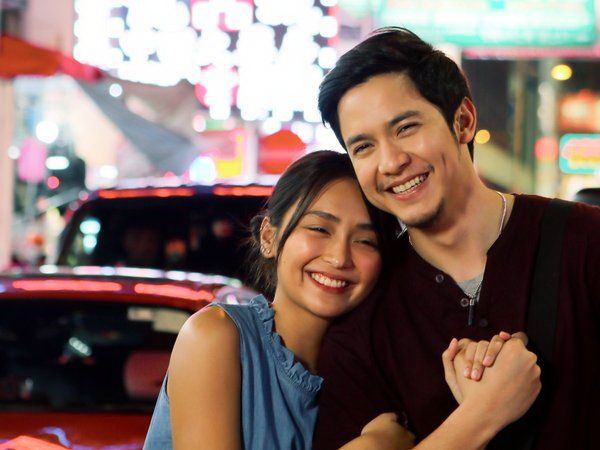 The film Hello, Love, Goodbye from the Philippines will be broadcast at 129 cinemas in Việt Nam.
Directed by Cathy Garcia-Molina and produced by ABS-CBN Films, this romantic drama tells the story of two young OFWs (Overseas Filipino Workers) in Hong Kong whose lives intertwine after a chance run-in with each other.
The film revolves around the love story between a young girl named Joy (Bernardo) and a bartender called Ethan (Richards). After leaving her home country, Joy travels to Hong Kong to earn a living to support her family and to eventually pursue her dream of going to Canada. Joy meets Ethan, a playboy, and also an OFW who plan to settle down in Hong Kong.
As their love deepens, they need to decide how can they balance love and career.
The film highlights just how deep an impact people can make in your life. It reflects the age-old saying that people in your life serve a purpose. All the while, it showcases the power of selflessness: how people are capable of going great lengths for those they care about.
On the other hand, it also warns viewers about the potential downsides of love. To what extent will you allow yourself to fall for someone? Moreover, when faced with the inevitable decision between love for oneself and love for another, how do you begin to choose?
Kathryn and Alden are among the Philippines' youngest superstars.
An actress since 2003, Kathryn has starred in a number of award-winning television series and box-office hits, with her most recent being the horror fantasy show La Luna Sangre, which received two PMPC Star Awards, and the romantic drama film The Hows Of Us, which won the Golden Jury Award for Highest Grossing Filipino Film of All Time at the 50th Guillermo Mendoza Awards as well as the prestigious Camera Obscura Award from the Film Development Council of the Philippines.
Kathryn is also the recipient of the Best Foreign TV Actress Award in the 2016 Face of the Year Awards HCM City for "Got To Believe." and in 2018 for "Pangako Sa 'Yo".
Joining her for the first time on screen is Alden Richards, the Filipino "Pambansang Bae" who rose to fame in 2015 as a member of the afternoon variety show Eat Bulaga. The 27-year-old actor has several film projects under his belt, such as the critically acclaimed Imagine You and Me, in which he was dubbed the Prince of Philippine Movies 2016.
He has also bagged international accolades, namely a silver medal in the docudrama category of the New York Festival's Television and Film Awards for his portrayal as Bonifacio Ilagan in Alaala: A Martial Law Special, and most recently the Asian Star Prize at this year's Seoul International Drama Awards. — VNS