Missosology expects Hoang Hanh to make Top of 15 Miss Earth 2019

Missosology, the world's leading magazine on beauty pageants, has named Vietnamese representative Hoang Hanh among its Top 15 Second Hot Picks for the ongoing Miss Earth 2019 contest in the Philippines.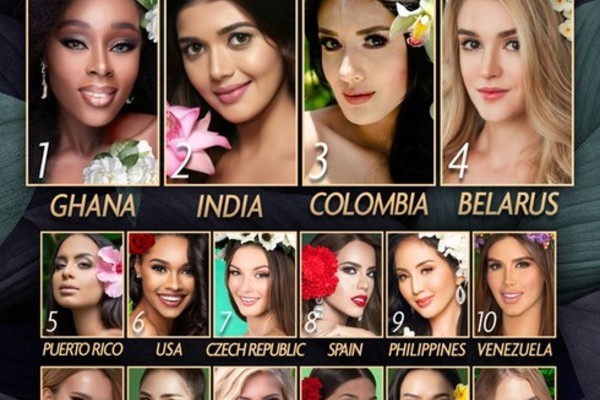 Missosology's Top 15 Second Hot Picks
According to the magazine's list, Hoang Hanh is ranked 12th, followed by beauties from the Netherlands, Portugal, Indonesia, and Poland.
The contestants making up the Top 5 include the representatives from Ghana, India, Colombia, Belarus, and Puerto Rico, respectively.
The publication of the list follows a swimsuit contest held on October 2 which attracted 77 contestants from the Miss Earth 2019 pageant. Hoang Hanh won praise from various international media outlets due to her beauty and perfect figure.
The 27-year-old beauty stands at 1.76 metres tall with measurements of 88-63-94.
She has previous experience in pageants having finished as the first runner-up at Miss Asia Beauty 2017.
Hoang Hanh is also skilled in taekwondo, having won 10 medals whilst taking part in previous events. VOV