Miss International Globe 2019 National costume revealed

My Huyen has revealed a number of images of the outfit she will wear when competing in the national costume segment at the ongoing Miss International Globe 2019 pageant in Malaysia.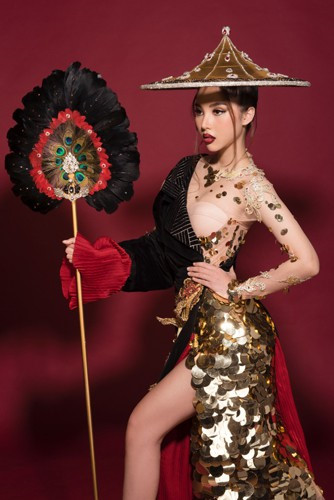 Designed by Truong Hoang Ky Anh, the national costume has been inspired by Hang Trong's folk painting 'Ca Chep Trong Trang', known as A Carp Beholding the Moon in English.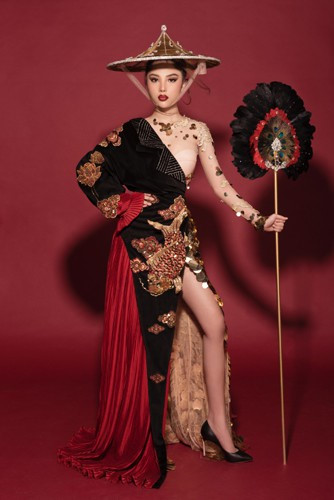 Designed with black, copper, and red being the main colours, the outfit is prominent for its elegance and power. The red tone not only serves as the highlight of the design, but also bring luck in accordance to the beliefs of Asian people.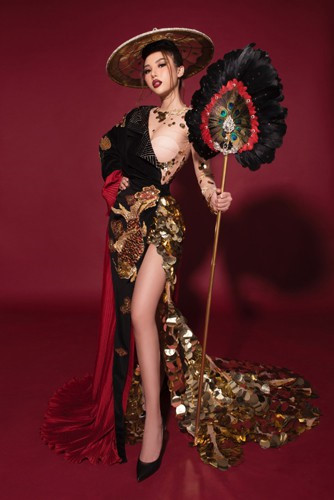 The outfit has been designed as a fusion of Eastern and Western culture.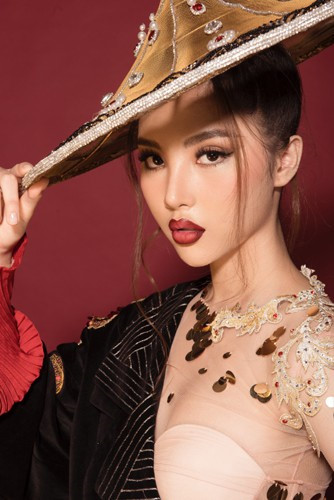 Some of the national costume accessories have been inspired by the Nguyen dynasty. Most notably the outfit's hat was inspired by a similar one worn by King Khai Dinh.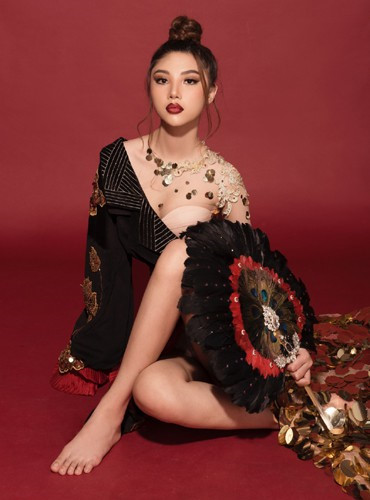 The Vietnamese beauty has high hopes of gaining a positive result in the competition which is scheduled to conclude on August 23.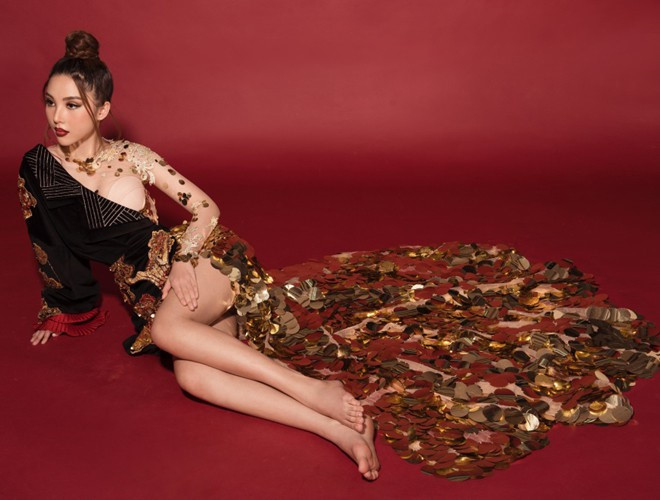 ANTD/VOV