Five talking points from 2019 V.League Matchday 11

Matchday 11 of the 2019 V.League saw reigning champions Hanoi FC unexpectedly ousted by lower-rated Nam Dinh FC, while Hoang Anh Gia Lai suffered their first defeat under newly appointed manager Lee Tae-hoon.
Here are five talking points from the weekend's V.League action.
1. Heart-breaking loss for reigning champions Hanoi FC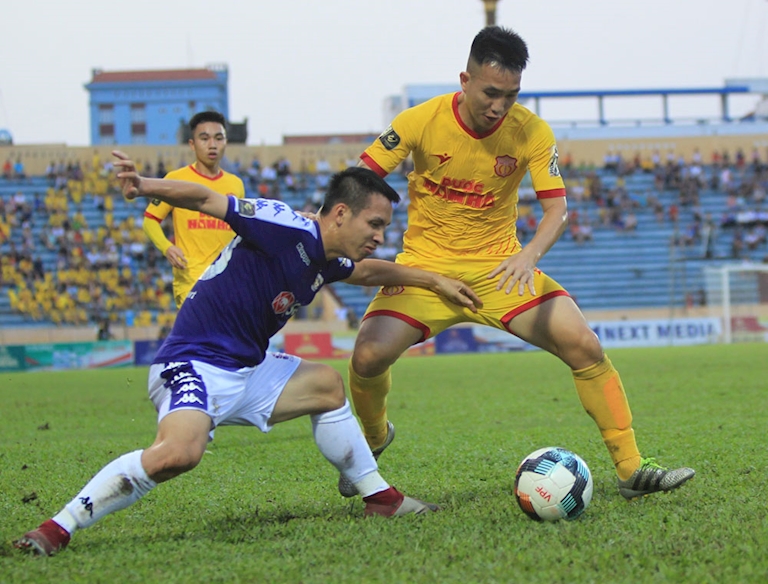 Hanoi FC (in blue) miss a golden chance to narrow the gap with leaders HCM City.
Hanoi FC had their gap with leaders Ho Chi Minh City widened to five points after suffering an unexpected 0-2 defeat against underdogs Nam Dinh FC. With the absence of pillars Dinh Trong (suspension) and Duy Manh (injury), the reigning champions could no longer perform their inherent form and were overwhelmed by a well-organised Nam Dinh side, who played their debut match under newly appointed manager Nguyen Van Dung.
The first victory in five games lifted Nam Dinh to 12th place in the table, ahead of Sanna Khanh Hoa BVN and Becamex Binh Duong, and four points clear of bottom-placed Quang Nam FC. Meanwhile, the heart-breaking loss has dealt a big blow on Hanoi FC's ambition to catch up with title frontrunners Ho Chi Minh City.
2. Hoang Anh Gia Lai's unbeaten run halted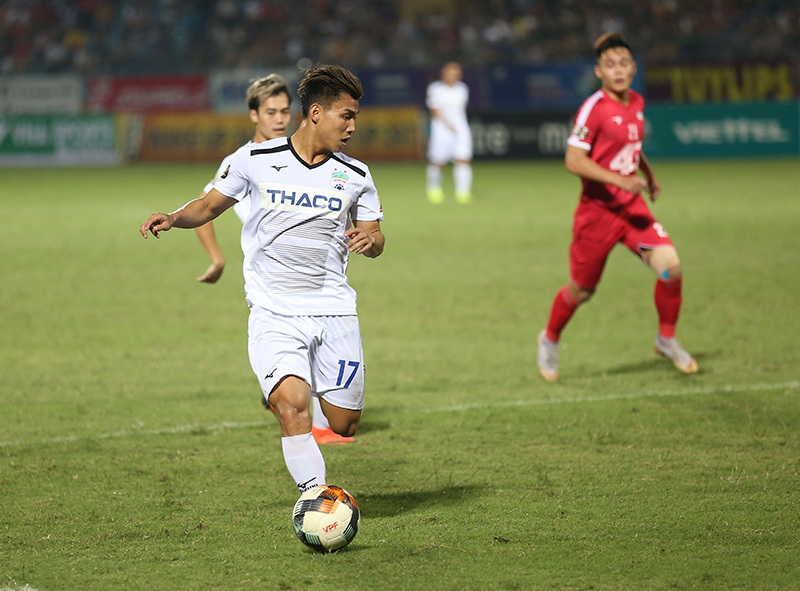 Hoang Anh Gia Lai's first loss under manager Lee Tae-hoon has kept their feet on the ground.
After an unbeaten run of two wins and two draws, manager Lee Tae-hoon conceded his first defeat with Hoang Anh Gia Lai while visiting SHB Da Nang last weekend.
The 1-2 loss prevented the Gia Lai team from breaking into the top half of the table and shows that a lot of work still remains for the Republic of Korea tactician and his players to deal with in the remainder of the season.
3. A sad round for goalkeepers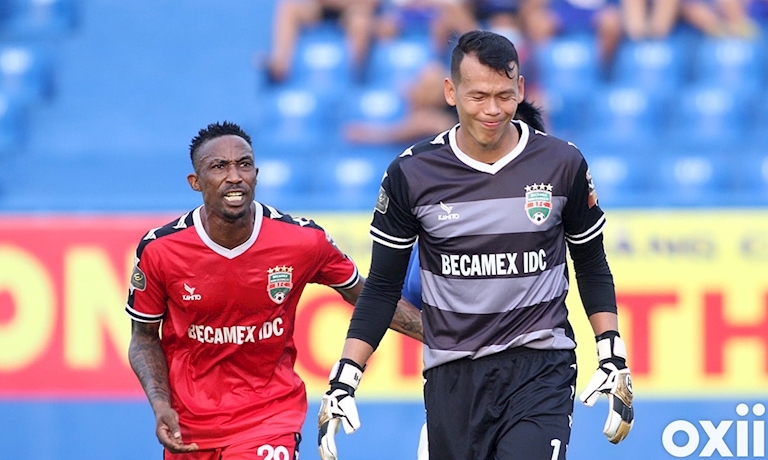 Keeper Bui Tan Truong makes mistakes again.
Keeper Bui Tan Truong has become the focus of criticism again after Becamex Binh Duong conceded two unanswered goals against Quang Ninh Coal on home pitch. Specifically, Tan Truong failed to catch the ball in a second-half corner-kick situation, allowing foreigner Lastro Neven to steal it and score the second goal for the away side.
In addition to Tan Truong, Hanoi FC goalie Bui Tien Dung continued to prove himself in his second match trusted by manager Chu Dinh Nghiem. Despite his concerted efforts, Tien Dung could not save the reigning champions from a bitter loss at Nam Dinh FC's Thien Truong stadium.
4. Thanh Hoa FC extend unbeaten streak
Thanh Hoa (in yellow) have now gone six matches without a defeat.
Thanh Hoa FC continued with 90 impressive minutes last weekend, claiming a 2-1 victory against Saigon FC at home. The triumph not only helps them to gradually escape from the bottom group but also extends their unbeaten streak to six games, with just three points from the leading group.
5. Ho Chi Minh City further solidify top spot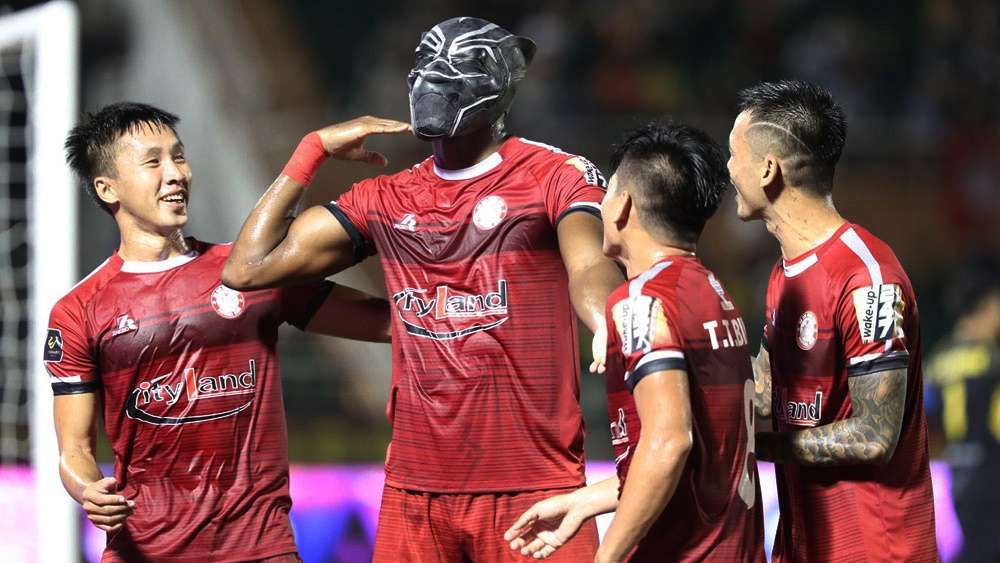 Ho Chi Minh City currently lead the table with five points clear.
Ho Chi Minh City continued to show their destructive power this season by edging out Song Lam Nghe An 2-1 last weekend to further consolidate their reign on top of the table with five points clear.
Chung Hae-seong's troops needed only 27 minutes to finish off a resilient Song Lam Nghe An side who had kept a clean sheet for six consecutive matches earlier. With such impressive form, there are no doubts that Ho Chi Minh City are the biggest threat to Hanoi FC's title defence ambition.
Nhan Dan

The Republic of Korea (RoK)'s LS Group – a manufacturer of electrical equipment, electronics, energy, and materials – will be a major sponsor of the Vietnamese National Football First League (V-League 2) 2019.