Local elderly man with five-metre long hair among strangest photos of the year
Each year news organisation Reuters releases a collection of mind-boggling images, the photos from this year include a number of bizarre snaps, with a Vietnamese old man with hair that stretches for five metres among them.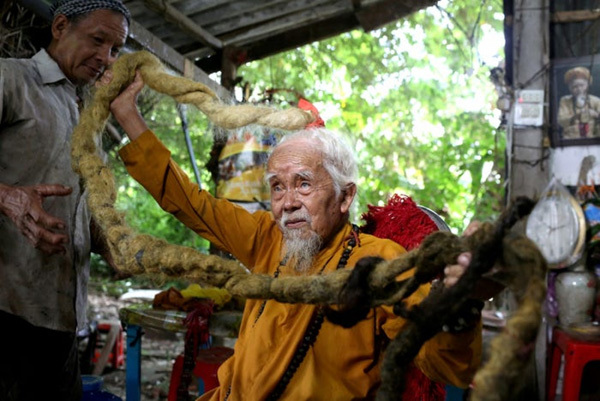 92-year-old local man Nguyen Van Chien has hair that stretches five-metres in length. The old man shares that he has not cut, washed, or combed his hair in roughly 80 years. (Photo: Reuters/ Yen Duong)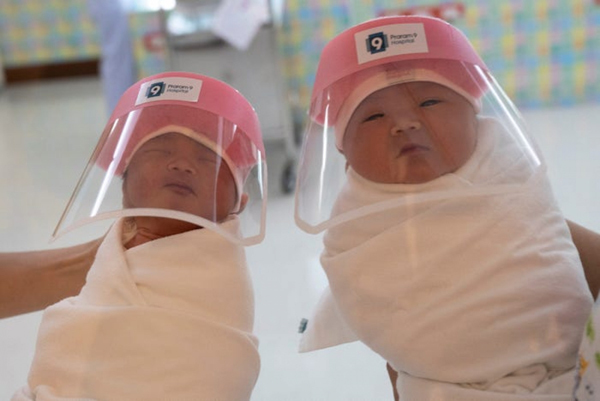 Here are some of the most fascinating photos from the collection of mind-boggling images taken this year that will make viewers look twice. Nurses hold two newborn babies who are both wearing protective face shields at the Peaeam 9 hospital in Bangkok, Thailand. (Photo: Reuters/Athit Perawongmetha)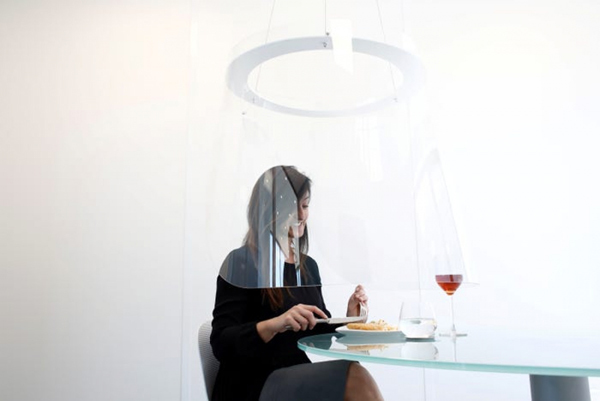 A woman dines in a prototype of the Plex'Eat plexiglass bubble by Christophe Gernigon. (Photo: Reuters/Benoit Tessier)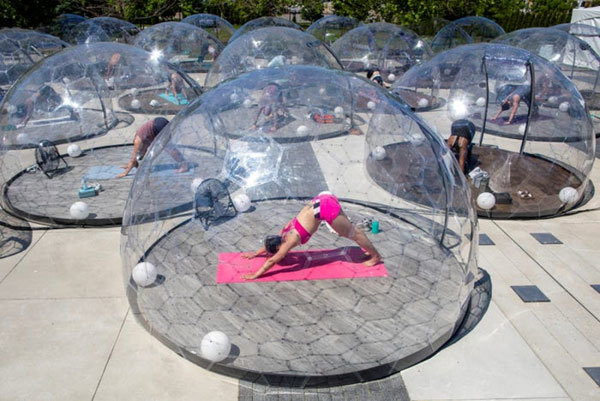 An outdoor yoga class is held in Toronto, Canada, making use of individual domes to minimise the spread of novel coronavirus (COVID-19), as previously reported by Insider. (Photo: Reuters/Carlos Osorio)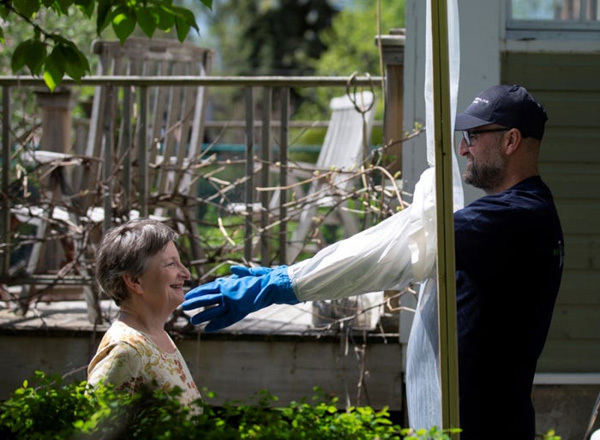 Before this year Alex Montagano's hugging station, a place designed specifically to embrace friends and family, might have appeared odd. Pictured is Montagano and his neighbor, Sharon Pearce-Anderson, using the hugging station. (Photo: Reuters/Christinne Muschi)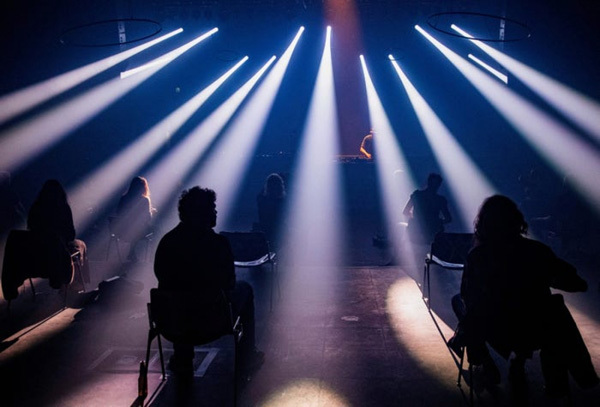 A "COVID-19-proof" concert held in the Netherlands featured club-goers dancing in socially-distanced seats, Reuters reported. The concert originally took place in June. (Photo: Reuters/Piroschka van de Wouw)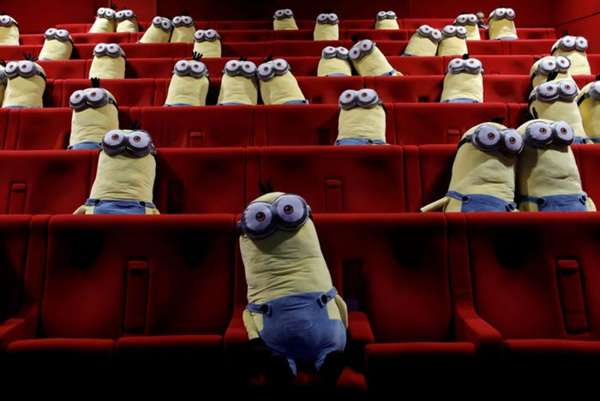 At a movie theater in France, minion plushes are placed in various seats as a means of maintaining social distancing between those in attendance. The theater was in the process of preparing to reopen to the public in July. (Photo: Reuters/Benoit Tessier)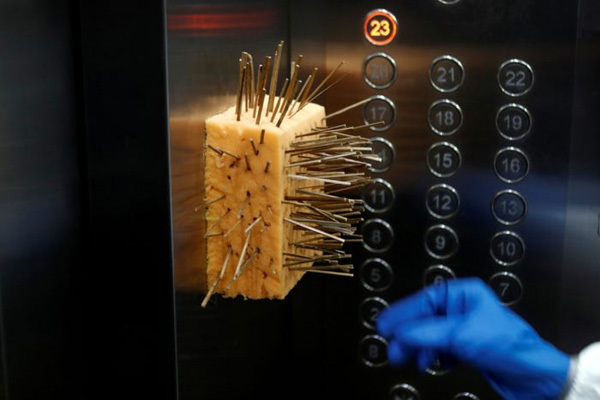 In India, a sponge full of toothpicks allows people to avoid touching elevator buttons. This elevator was pictured at a residency in Mumbai. (Photo: Reuters/Francis Mascarenhas)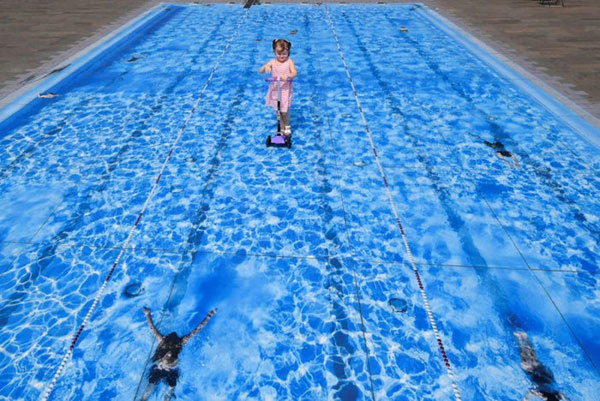 Although viewers may think this image shows a child riding a scooter on a pool, it's really just a piece of art on the floor on display in London. (Photo: Reuters/Toby Melville)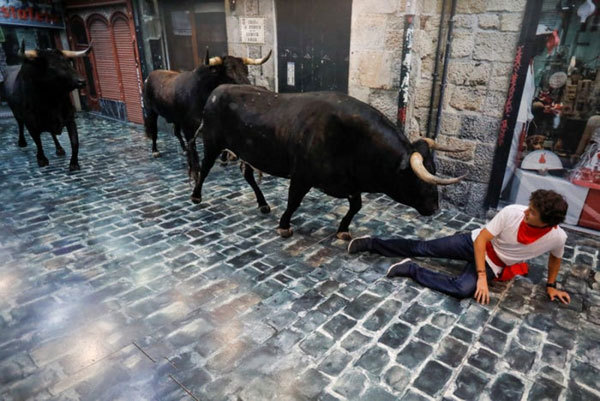 A tourist in Spain looks like he's in trouble with these bulls, but they're actually taxidermy animals. The taxidermy bulls were put on display at "El panuelico de Hemingway" in Pamplona, Spain. (Photo: Reuters/Jon Nazca)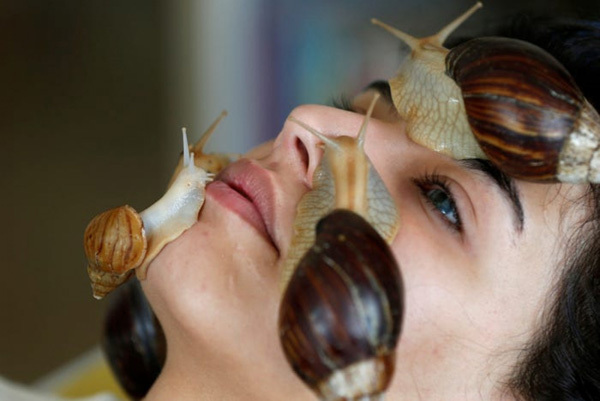 22-year-old Norma Rashia receives a facial massage from a number Giant African land snails to boost her skin's collagen in Jordan. (Photo: Reuters/Muhammad Hamed)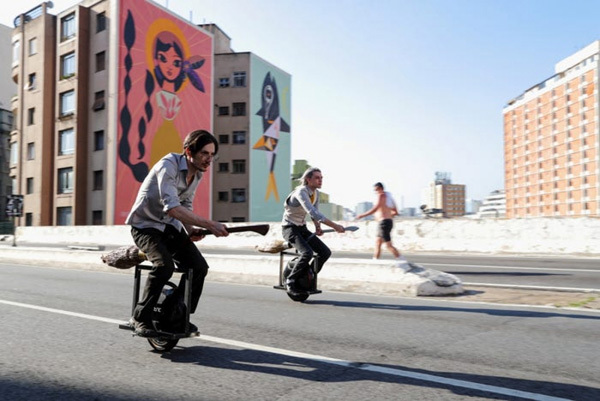 This duo in Brazil invented electric monowheels featuring brooms attached, as inspired by Harry Potter. (Photo: Reuters/Amanda Perobelli)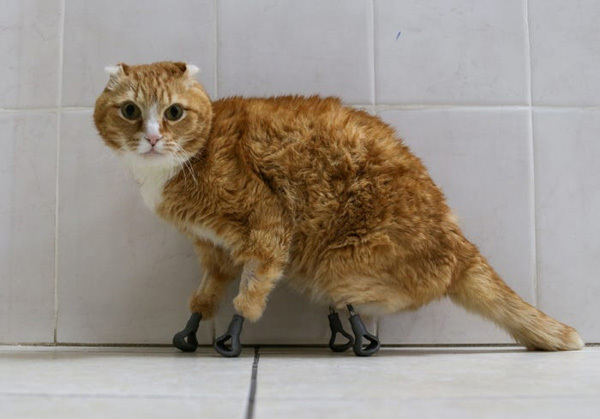 This cat named Ryzhik had previously lost its paws, although it got 3D-printed titanium prosthetics put in back in 2019, according to Reuters. Here, Ryzhik is pictured on February 2 at a veterinarian clinic in Novosibirsk, Russia. (Photo: Reuters/Vladislav Nekrasov)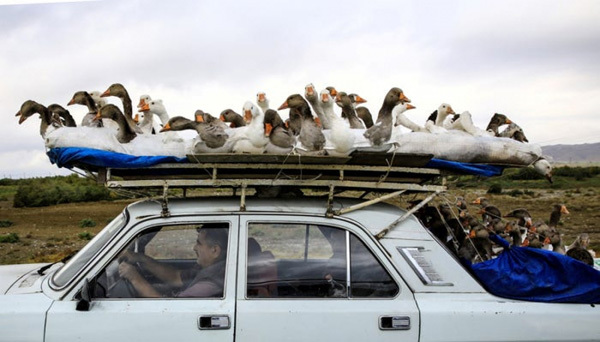 This photo shows a man in the process of transporting dozens of geese on a highway in Azerbaijan this October. Many believe that this image is the oddest of the collection. (Photo: Reuters/Umit Bektas)
VOV 

Many special products, including flora and fauna, in Vietnam often surprise foreign visitors. Here are a few:
The Culture Trip, a prestigious travel website, has published a list of the nation's strangest locations which amaze foreigners.