Vietnam's Khoi wins ASEAN U20 gold, nears GM level

International chess master Nguyen Anh Khoi secured his second grandmaster norm by winning the gold medal at the 20th ASEAN+Age Groups Chess Championships in Mandalay, Myanmar.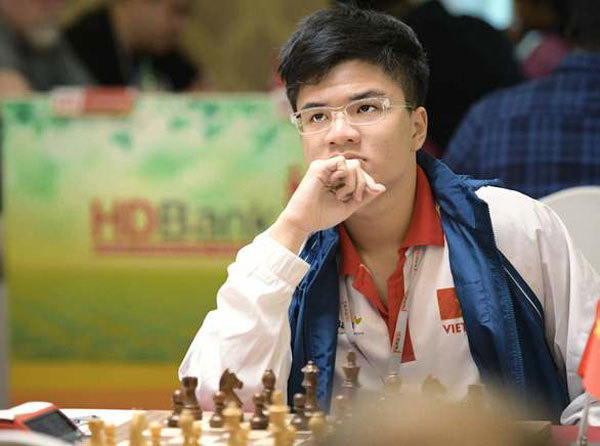 International chess master Nguyen Anh Khoi.
Khoi, the former U10 and U12 world champion, did not suffer a single defeat in the open U20 category.
The 17-year-old won eight matches and drew one to finish with 8.5 points. His only draw was to his teammate Tran Minh Thang in the fifth round.
Khoi has now pocketed two thirds of the norms required to become a grandmaster.
Apart from Khôi, the Việt Nam team also took 11 golds, 11 silvers and 12 bronzes from other categories.
The champions included Dong Khanh Linh (girls' U20), Bach Ngoc Thuy Duong (girls' U16), Nguyen Le Cam Hien (girls U12) and Dao Minh Nhat (Open U16).
The event, which includes 22 categories in age groups from U6 to U50, will continue with rapid and blitz events before concluding on June 19.
VNS