Khanh Van's national costume at Miss Universe
On May 14, the representative of Vietnam, Khanh Van, and more than 70 other contestants performed in their national costume in the first competition of Miss Universe 2020.
Khanh Van selected the outfit called "Ken Em" (cocoon) for the competition of national costumes.
Van said in Vietnam, with the support of others, it took her 30 minutes to assemble the outfit. It was hard as some parts were damaged during the transportation process. Van had to repair them before the competition.
Before this competition, Van was interviewed by the judge. She said she wore a special outfit to wear during the interview. This outfit was decorated by patterns drawn by children who are members of the "One Body Village", which is the home to more than 40 young girls who are victims of sexual abuse. Van said she is the representative for these girls.
Van said she comes to Miss Universe with two missions: to represent the great Vietnam and to tell the story of a victim of sexual harassment.
Highly appreciated by Missosology, Khanh Van is predicted to enter the top 10 contestants who have potential to win the Miss Universe title.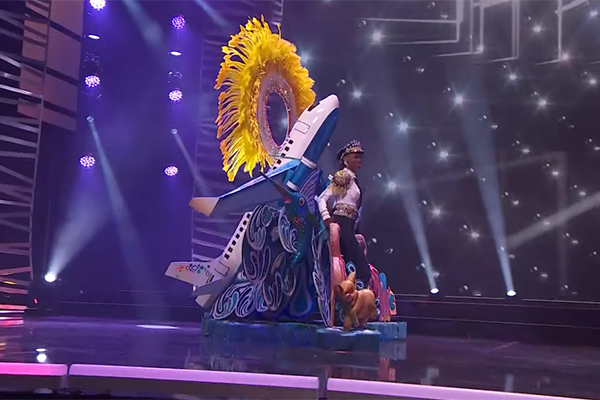 Miss Bahamas - Shaunae Miller.
Miss Belgium - Dhenia Covens.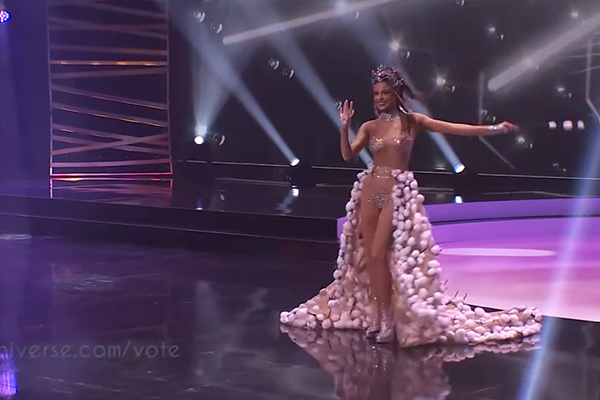 Miss Brazil - Julia Gama.
Miss Cambodia - Sarita Reth.
Miss China - Jiaxin Sun.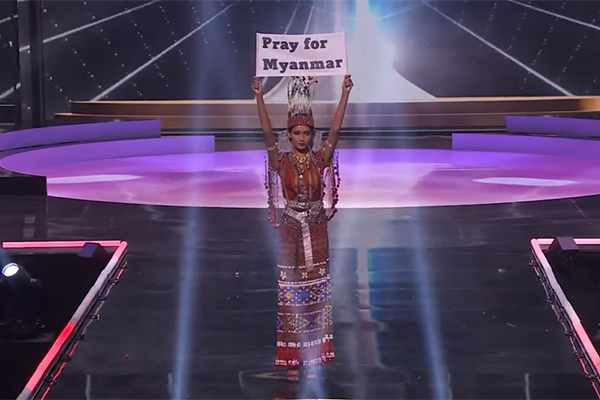 Miss Myanmar.
H.N

On the sixth day of Miss Universe 2020 pageant, which is taking place in the US, Miss Universe Vietnam Nguyen Tran Khanh Van impressed the audience in a dress inspired by Vietnam's terraced fields.