Hue Festival - a chance to explore new Hue: organisers

Hue Festival 2020 will be another chance for tourists to explore Hue – a city full of attractions, said city leaders, who will host the international festival between April 1 and 6 next year.
"When talking about heritage and the ancient imperial citadel, people often think of something old, boring, and dull," said Nguyen Dung, deputy chairman of Hue City's People's Committee at a press conference on the festival held in Hanoi on December 17. "But in this festival, we hope visitors will find a new Hue filled with romantic beauty. They will find a Hue with profound values of spiritual culture, cuisine, poetry, music and painting."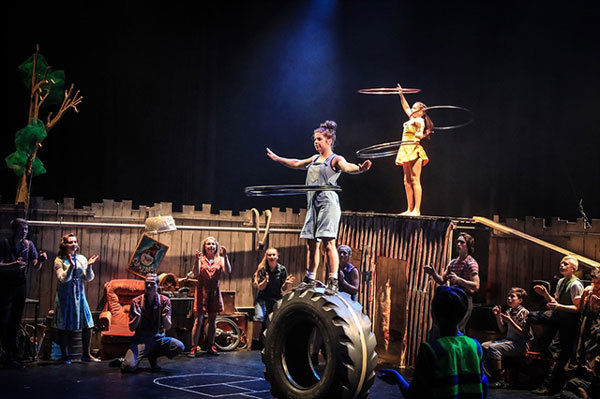 Artist from the Flying Fruit Circus of Australia's National Youth rehearse for the festival. Photos courtesy of the organisers

Dung said through hosting the biennial international festival for 20 years, the organisers have always followed the theme "cultural heritage with integration and development".
The festival will include six main programmes, including the opening ceremony, an áo dài (traditional long dress) festival, street carnival, cuisine festival, traditional music show and performance of Trinh Cong Son's songs.
The activities will take place in Hue's inner citadel complex, An Dinh Palace, Ngo Mon Square, Trinh Cong Son Park, Da Vien Bridge Park and other community stages throughout the city.
As many as 20 art troupes from various countries and territories like South Korea, Japan, Singapore, China, Israel, Cuba, and the US have registered to perform at the event.
Besides art shows, community cultural activities will take place, like a kite festival, science festival, beer festival, international trade fair, VNExpress Marathon Hue, and meeting of international backpackers.
An ASEAN Night will feature unique traditional costumes, contemporary fashion and music of countries in the region.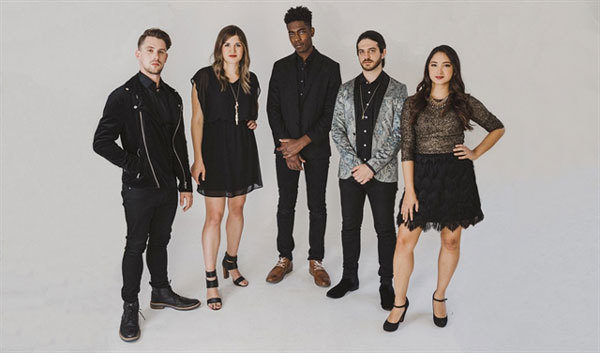 Acapella Backtrack band from the US will take part in the festival.

The festival will also include various environmental protection activities like "Green Sunday" and "Building a Green, Clean and Light City" to make Hue cleaner for residents and tourists.
"This is a chance to advertise Hue's culture, Vietnamese culture as well as a chance to exchange with regional and international cultures," said Deputy Minister of Foreign Affairs Nguyen Minh Vu. "Hue Festival has become a professional event, with high-quality advertising and drawing the participation of art troupes from all over the world."
Huynh Tien Dat, director of Hue Festival Centre, said over 20 years, the city has achieved considerable advances in tourism services.
"Infrastructure for tourism [number of rooms] has increased ten times," he said. "In 11 months of 2019, Thua Thien Hue Province received nearly 4.8 million tourists, nearly 50 per cent of which were foreigners mostly from Europe, a 7 per cent increase over the past year."
Income from tourism this year in the province is estimated to reach some VND4.9 trillion (US$211 million), a 10 per cent against the last year, he said. VNS
A programme honouring Ao Dai will be held under the framework of the Hue Festival 2020 with an aim to promote people's participation in community arts performances and programmes.  

The Hue Festival 2020 will aptly be celebrated by at least 20 different countries to mark its 20th anniversary next year.

Art troupes from 20 countries throughout the world are scheduled to perform at the Hue Festival 2020 which is due to be held from April 1 to 6 in the imperial city of Hue.