HCM City to host Cho Lon food fair

HCM City's District 5 will organise Cho Lon Kitchen food fair at Van Lang Park in District 5 from January 11-12.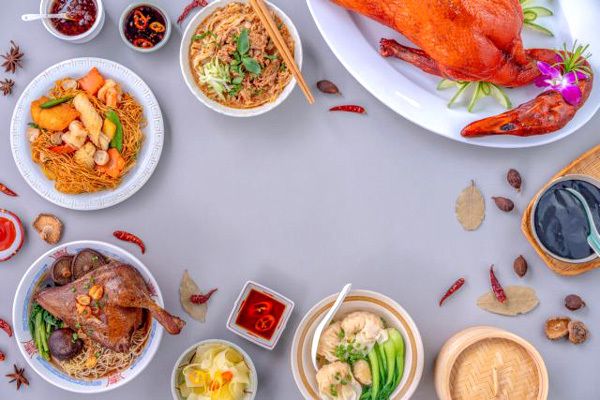 Typical dishes at Chợ Lớn (Big Market) in HCM City's District 5. — Photo courtesy of Outbox Consulting
The fair will feature 50 booths showcasing the most popular dishes at Cho Lon (Big Market) in District 5.
During the event, a variety of activities will be held to entertain visitors, including cooking demonstrations, music performances, and traditional games.
Visitors can enjoy delicious dishes, interact with skilled cooks, and learn more about the culinary culture of Chợ Lớn which is noted for its countless eateries offering a wide range of dishes.
The fair is part of the Chợ Lớn Food Story project implemented by the district's People's Committee with the aim of enhancing the local culinary culture and promoting local tourism.
A photo book titled Chợ Lớn Food Story depicting 10 most typical dishes in District 5 will be launched at the fair.
Typical dishes voted by locals and culinary and culture experts include cơm gà Hải Nam (Hainanese chicken rice), hủ tiếu sa tế (satay noodle soup), hủ tiếu xào (stir-fried noodles), gà hấp muối (salted steamed chicken), vịt quay Bắc Kinh (Beijing roasted duck), mì vịt tiềm (stewed duck noodle soup), sủi cảo (dumplings), Phật nhảy tường (shark fin soup), and chè mè đen (black sesame sweet soup).
The book also narrates interesting stories about local cooks and owners of eateries.—VNS

Travel website My Late Deals has revealed its Street Food City Index, which features a total of 30 cities where visitors can enjoy the world's most delectable street food, with Ho Chi Minh City being ranked third in the list.