Grandmaster Chieu passes away after spectacular vovinam life

Việt Võ Đạo (vovinam) martial art grandmaster Nguyen Van Chieu passed away early yesterday morning aged 71, leaving behind an incredible legacy in the sport.
Vovinam gains growing following across Africa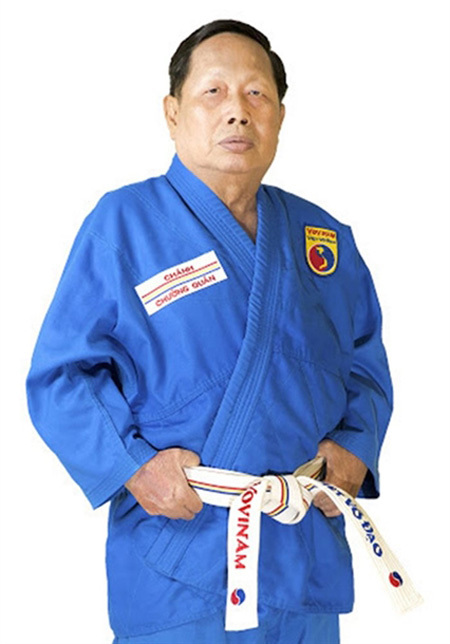 Vovinam grandmaster Nguyen Van Chieu passes away aged 71. Photo nld.com.vn
Chieu, the top master in vovinam in the world since achieving the highest-level while belt dan for masters in 2015, reportedly died at his home in District 8, HCM City.
Chieu practised vovinam for more than 50 years and devoted most of his life to developing the Vietnamese martial art.
Master Nguyen Loc founded the martial art in 1936 and introduced it his so-called 'revolution of mind' to the public two years later.
Vovinam involves the use of different body parts such as hands, elbows, legs and knees. Trainers also learn to use weapons, including swords, knives and fans. They practise attacking and defensive skills.
Born in 1949, Chieu began his martial art life when he was 16 and it took the talented martial artist only three years to take his black belt's third dan which allowed him to teach others.
"I love sport, especially martial arts. I tried different ones and found that I was not suited to taekwondo and judo which were very popular in 1965. I stumbled across vovinam and found it really interesting with its techniques and moves, then I trained with master Le Sang since then," Chieu told combat sport website vothuat.vn last December.
From HCM City, Chieu travelled to Binh Dinh Province, the homeland of different national tradition martial art forms, to teach vovinam. Receiving strong support of local masters, Chieu opened 12 schools in five years. And he made vovinam reach other cities and provinces like Gia Lai, Dak Lak, Dong Nai, and Vinh Long.
"I believed that our responsibilities when practisng any martial art are to bring our understanding to people, making it spread as wide as possible. Nothing can develop well if we keep it to ourself," he told vothuat.vn.
Returning to his hometown in 1975, Chieu spent time to lift up vovinam and he opened the sport's first school in late 1976. It became more popular two years later and he was seen as the person who reinstated the art in Vietnam.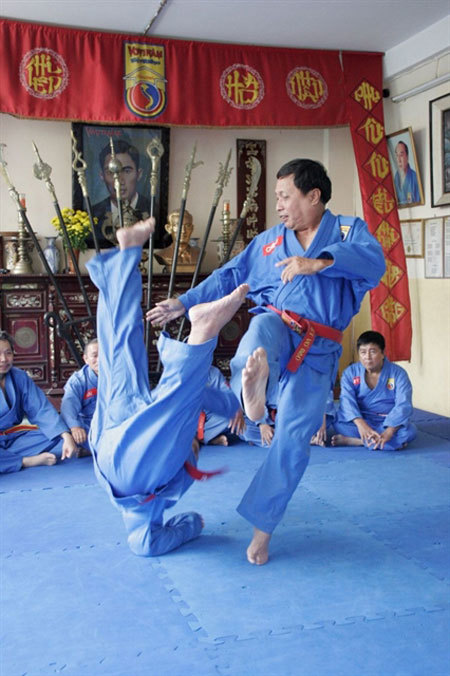 Grandmaster Nguyen Van Chieu practises with his trainer. Photo www.vovinamus.com

The grandmaster then began his plan to introduce it to the world after he was invited to perform vovinam abroad several times.
Starting with the first school in Belarus in 1990, Chieu brought his experience and skills to more than 20 countries including Russia, Spain, Italy, France, the US and ASEAN countries.
According to him, vovinam attracted foreign people because of its special technical and tactical matters. The martial art was simple but logical, easy to train but methodical and practical when apply in life. It was a martial art but also kind of science as it was a combination of different kind of arts including taekwondo and karate.
"It was not easy to make foreigners believe in power of vovinam of tiny-sized Vietnamese. We had to show them that it was practical and useful. We used vovinam's unique skills to fall them, big and tall ones, down to persuade them," Chieu told vothuat.vn.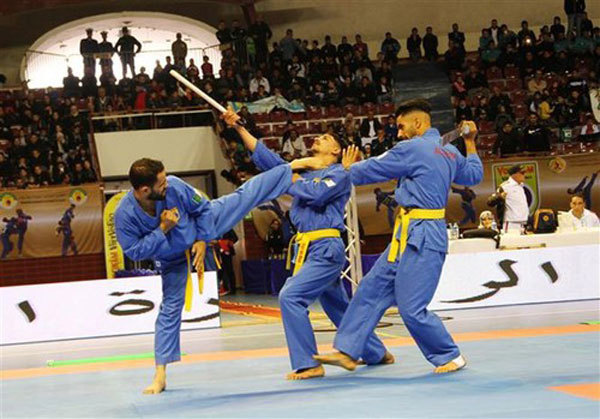 Vovinam has been practised widely in the world with more than 2.5 million articipants. Photo VNA/VNS Photo

Vovinam now has more than 2.5 million practisers in more than 70 countries and territories across the world.
"I have spent whole of my life for vovinam although it does not bring me richness. I do the job because of passion and the spirit of martial art of vovinam.
"I have practised it and now transfer it to others, it is a way of paying merci to my masters. It is my destiny," he told vothuat.vn.
Vovinam has been introduced to schools nationwide and was first held at the Asian Indoor Games in 2009 and made its debut at the Southeast Asian Games two years later.
Before his death, Chieu was President of HCM City's Vovinam Association, Vice President of Vietnam Vovinam Federation and Vice President of World Vovinam Federation.
His funeral will be held on February 8 at the Da Phuoc Cemetary in Binh Chanh District. VNS

Vietnam won the throne at the sixth World Vovinam Championships, which took place in Phnom Penh, Cambodia, on December 16-22, with 18 gold, nine silver, and one bronze medals.

The biggest Vietnamese martial art festival in history has kicked off in Phnom Penh, Cambodia, with the participation of nearly 400 athletes from 24 countries and territories.