French artists to adapt Vietnam's masterpiece 'Tale of Kieu' into musical theatre

Vietnam's 18th century poetic masterpiece 'Tale of Kieu' by celebrated poet Nguyen Du will be adapted into a musical theatre production for the first time by French artists.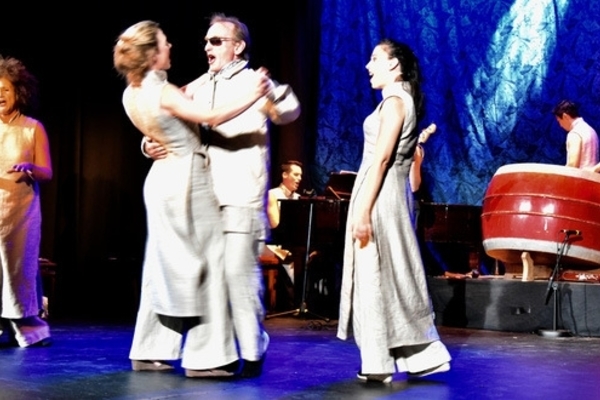 French artists practicing for the show 'Kim Van Kieu'
Entitled 'Kim Van Kieu', the musical performance will feature professional opera singers and artists from Paris-based L'Attrape Théâtre.
Directed by talented French director Christophe Thiry, the show will offer the audience fresh experimental experiences by blending various genres of opera, pop, theatre play, and performances of musical instruments including violin, guitar and piano.
The audiences will also be entertained with Vietnamese traditional music through performances of Vietnamese musicians Mai Thanh Son and Mai Thanh Nam.
The show will be staged at Idecaf Drama Theatre in Ho Chi Minh City on September 21, and then at the French Cultural Centre in Hanoi L'Espace on September 25.
'The Tale of Kieu' is widely regarded as the most significant work of Vietnamese literature.
In 3,254 verses, written in luc bat ("six–eight") meter, the poem recounts the life, trials and tribulations of Thuy Kieu, a beautiful and talented young woman, who has to sacrifice herself to save her family.
The masterpiece has been translated into many foreign languages, including Russian, French, English, German, Romanian and Spanish. Nhan Dan