Four Vietnamese authors awarded Inoue Yasushi Prize
The third Inoue Yasushi Awards by the Japan Foundation and Inoue Yasushi Memorial Foundation honoured four Vietnamese authors on January 18 for their thesis on novels by Japanese writers.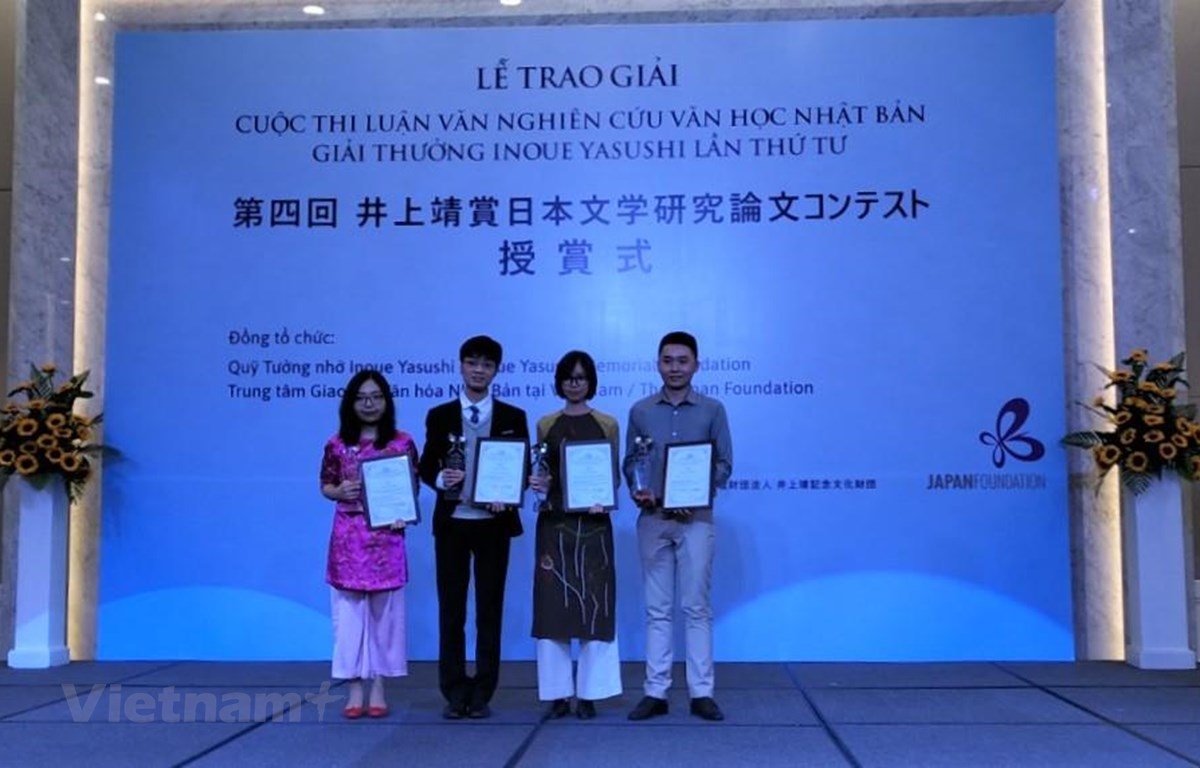 In the researcher category, first prize went to Chau Hong Thao who produced an excellent thesis about two novels written by Haruki Murakami and Kazuo Ishiguro.
Second prize was awarded to local researcher Nguyen Huu Minh for his thesis on a novel written by Natsume Soseki, while Nguyen Anh Tuan received third prize for a thesis on a poem by Manyoshu.
In the student category, Nguyen Chi Anh claimed fourth prize for his thesis that compared the poetry of female poets Kokinshu and Manyoshu.
Addressing the awards ceremony, Ando Toshiki, director of the Japan Foundation Center for Cultural Exchange in Vietnam, stated that although several works by Japanese literature had been translated and published in Vietnam, research on Japanese literature had not been extensively developed.
Toshiki therefore underlined the significance of organising the event, saying it helps Vietnamese people gain greater insights into Japanese literature and encourage more research on Japanese literature. VOV