Football: Coach Park Hang-seo returns to Vietnam to prepare for new missions
National team coach Park Hang-seo returned to Vietnam on July 28 from a leave in his hometown to prepare his squads for the two new missions – the final round of the Asian Qualifiers for the 2022 World Cup and the AFC U23 Asian Cup 2022 Qualifiers.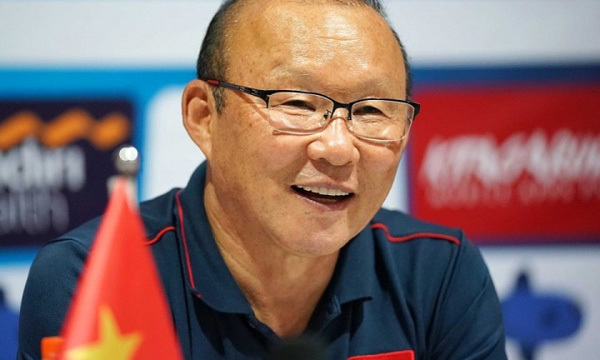 Vietnam head coach Park Hang-seo. (Photo: VFF)
Park was joined by two countrymen, doctor Choi Ju-young and goalkeeping trainer Kim Hyu-tae, on the flight back to Vietnam. After entry, they will implement concentrated quarantine at a hotel in Hanoi according to the Ministry of Health's regulations.
During his leave, Park still kept regular contact and discussed work with the profession department of the Vietnam Football Federation (VFF) as well as members of the coaching staff in order to finalise preparation plans for the two aforementioned campaigns.
The Republic of Korean tactician has proposed a list of 31 players to be called up to the national team and another list of 30 names summoned for the Vietnam U22 team.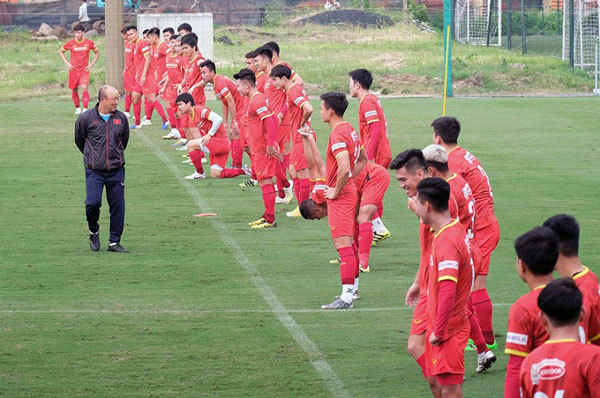 Coach Park Hang-seo has decided to call up 31 players to the Vietnamese national team for their upcoming training camp. (Photo: VFF)
If nothing changes, the national team will reconvene this August 5, with the U22 squad set for five days later. To ensure the quality of professional work, Park has assigned specific tasks to his assistants in the coaching staff. Accordingly, assistant coach Lee Young-jin and a team of Vietnamese assistants will support Park's work at the national team, while assistant Kim Han-yoon will coordinate with other members in the coaching staff to take charge of affairs at Vietnam U22s.
Currently, the VFF is carrying out the necessary procedures to enable the two teams to keep with the set reconvening schedule, while developing COVID-19 prevention and control plans to ensure the quality and effectiveness of the training camps.
Source: Nhan Dan

Coach Park Hang Seo currently has seven Korean assistants, including Lee Young Jin, Park Chung Kyun, Kim Tae Min, Kim Han Yoon, fitness expert Park Sung Gyun, goalkeeping coach Kim Hyun Tae and doctor Choi Ju Young.

Head coach Park Hang Seo will stay with Vietnam's football until the end of 2023 once the Vietnam Football Federation (VFF) can reach agreements with the South Korean strategist on the goals and ambitions for Vietnam's football in the time to come.