Fair offers affordable artworks

An art fair offering works at affordable prices is being held at the new Manzi Exhibition Space in Hanoi until December 3.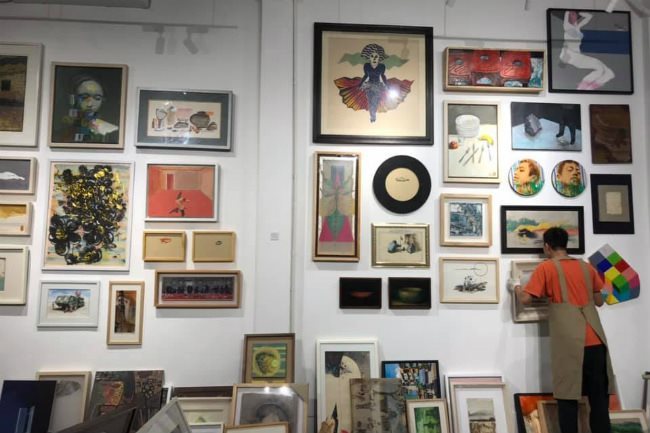 Some artworks that are available at the Art for You fair - PHOTO: COURTESY OF ORGANIZER
Art for You is a meaningful event that aims to not only bring more art into people's homes but also find a way to develop the art market in Vietnam and support artists and independent art spaces.
Visitors will have a chance to purchase high quality artworks created by artists living and working in Vietnam at attractive prices, between US$25 and US$900.
First held in December 2014, Art For You has won the trust of artists and viewers over the past five years.
The event has consistently strived to nurture and develop a network of more than 150 artists showcasing over 400 pieces of art in each fair. SGT

Located in Ho Chi Minh City, Nguyen Hue flower street is set to be decorated with colourful mice for the upcoming Lunar New Year Festival to celebrate the Year of the Mouse.