Explore traditional Vietnamese architecture
Fascinated by the beauty of old Vietnamese houses, a Korean tourist described them as "Bomul" – treasure – and asked to spend a night there out of admiration.
Hoi Ky village in the central province of Quang Tri was founded more than 400 years ago. It resides by the lovely O Lau River, near the border of the two provinces Quang Tri and Thua Thien – Hue.
It is known for its beautiful country scenery and its hundred-year-old houses passed down through many generations. According to the elders, in 1975 there used to be more than 100 old houses, but over time it has fallen to about 20 houses. However, Hoi Ky is still considered one of the oldest and most traditional villages in Quang Tri province.
VietNamNet reporters have discovered that five of the oldest houses in Hoi Ky village belonged to five of the richest families. There is also another house brim ought from out of town and rebuilt in Hoi Ky that is 200 years old and still in good condition.
Mr. Nguyen Van Dan – a resident in Hoi Ky village – has an interesting story. In 2019, a Korean tourist came to Hoi Ky and visited Mr. Duong Van Chuong's house – one of these old houses. Fascinated by the architecture, they asked Mr. Duong to let them stay the night as a guest.
Following directions given from an elder, we reporters found our way to the most well-known old house in Hoi Ky village, the house of siblings Mr. Duong Van Manh and Mrs. Duong Thi Ngoc.
The house is named Tich Khanh Duong, originally owned by Mr. Duong Van Chuong. After being passed down to another generation, it was later given to their neighbors Mr. Manh and Mrs. Ngoc to take care of.
Mr. Manh used to work far from home at the Quang Nam – Da Nang Post Office. After Liberation Day, he returned to Hoi Ky. "Back then the house was priced at 50 ingots of gold – around 19000 VND – but we decided never to sell it to anyone as it's a family heirloom," said Mr. Manh.
The archaic houses in Hoi Ky village are places of great cultural value as they represent unique Vietnamese architecture. They are also a symbol of the artistic talent of the previous generations. As these old houses gradually have disappeared to give space to more modern housing solutions, Hoi Ky villagers are trying their best to preserve what's left and honor their cultural value.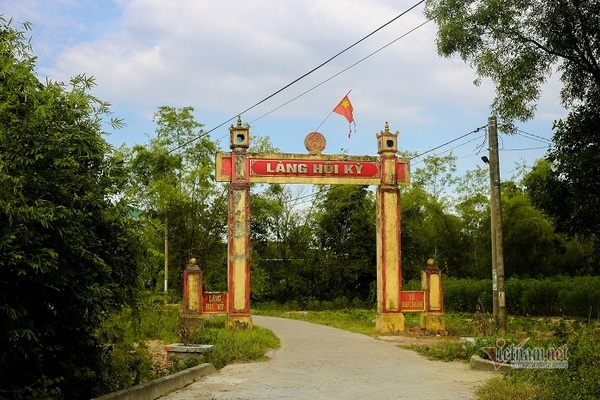 The Hoi Ky village gate.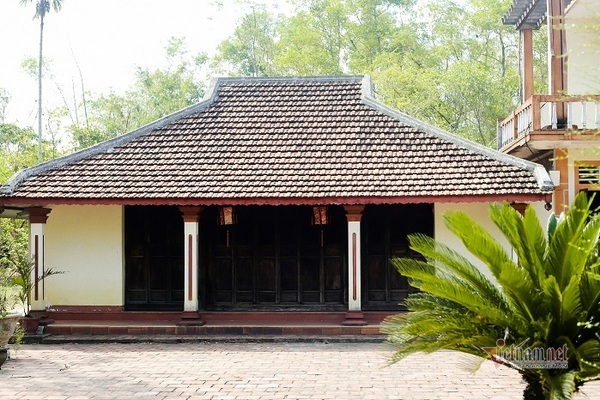 The houses have a special architecture as they are not built as high as modern structures.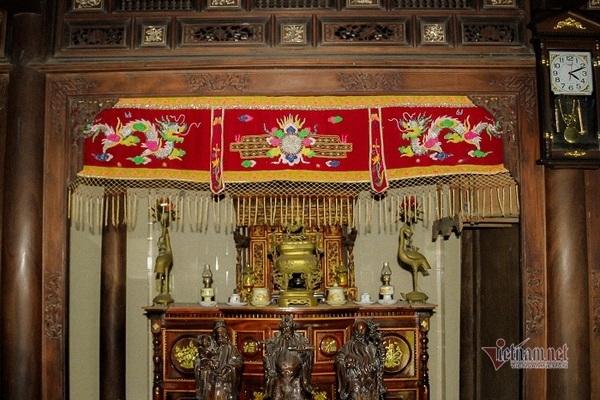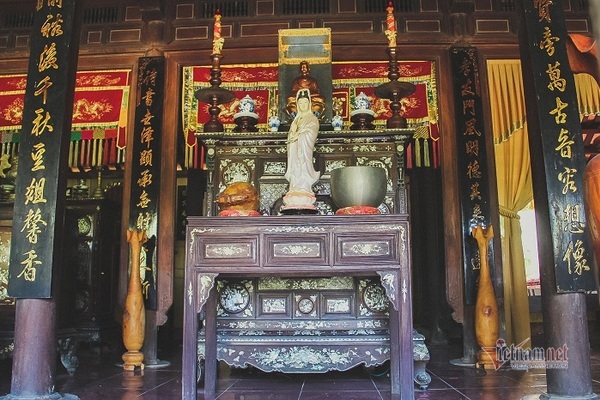 A traditional altar.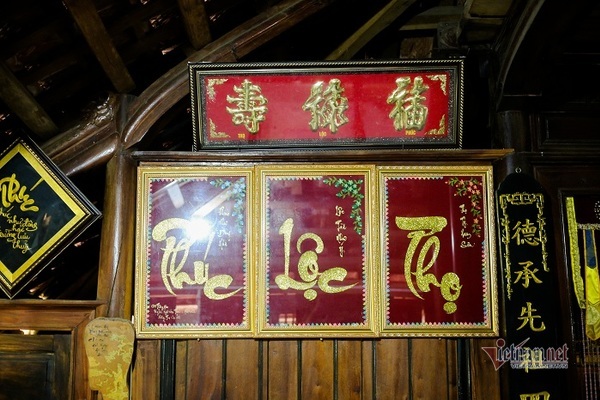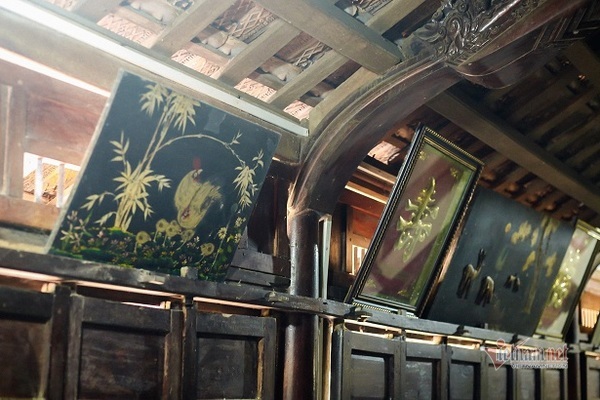 Paintings and poems hang above the doors.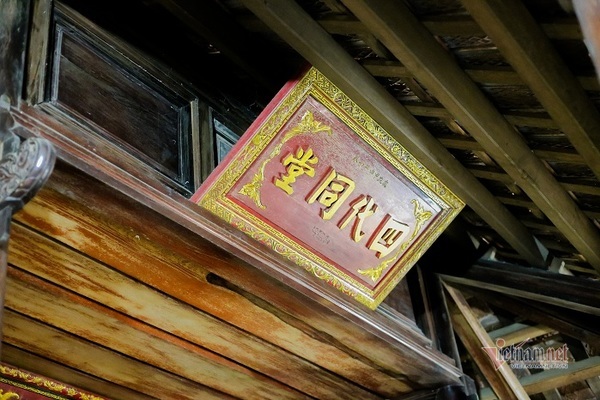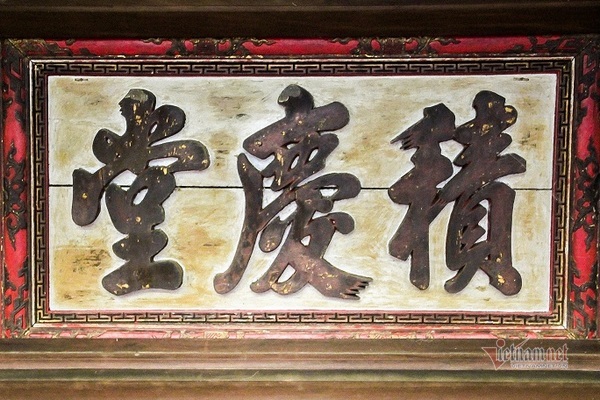 Traditional decorations.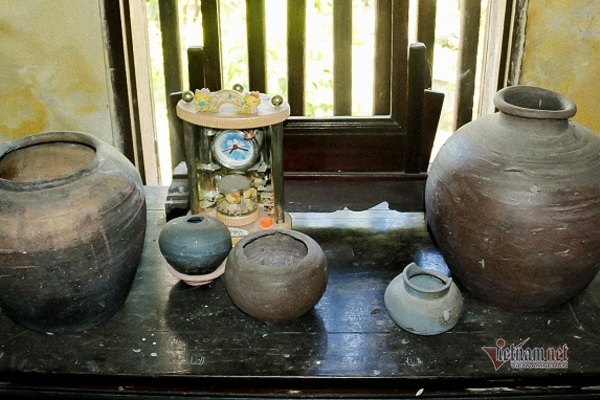 These vases and bowls have been kept through many generations.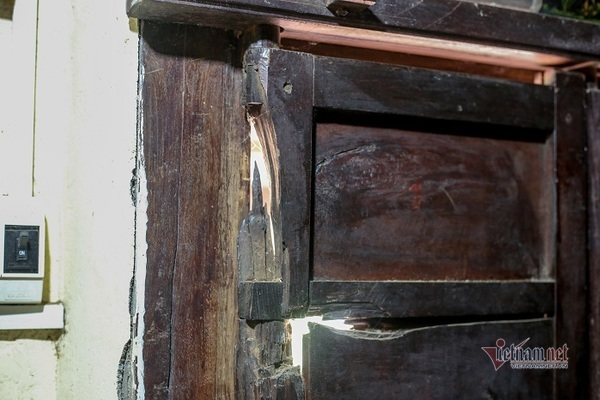 There are signs of degradation as the house is more than 100 years old.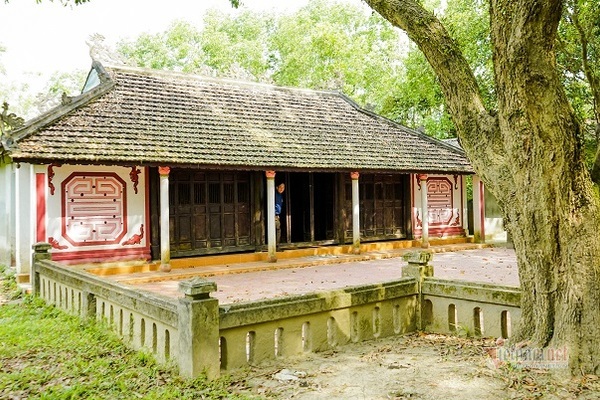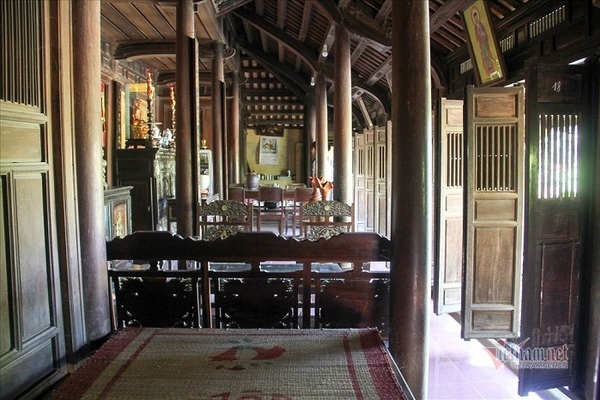 The ancient temple of the Nguyen family in Hoi Ky.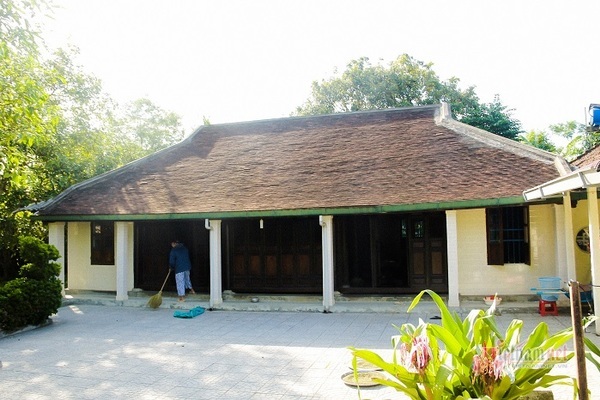 An ancient house in Hoi Ky.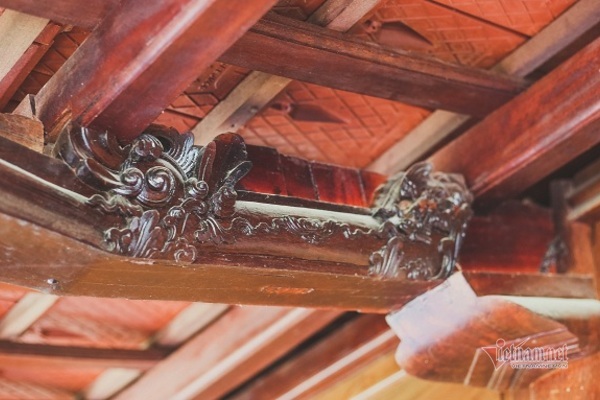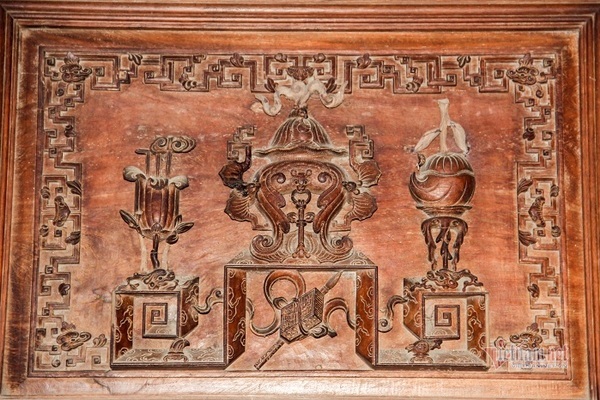 The carvings on the wall of Tich Khanh Duong.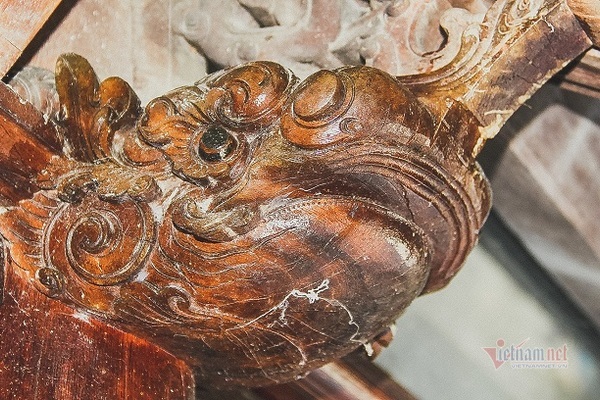 Dragon heads carved on the ceiling.
Bao Lam – Quang Thanh

Traditional houses with five compartments are part of the unique architecture found in the Red River Delta and bear features from both history and folklore.