Events in Hanoi & HCMC on July 1-7
Upcoming events in Hanoi and HCM City
MUSIC & PERFORMANCES

Hanoi-"Double Ghosts": Screening & Talk with George Clark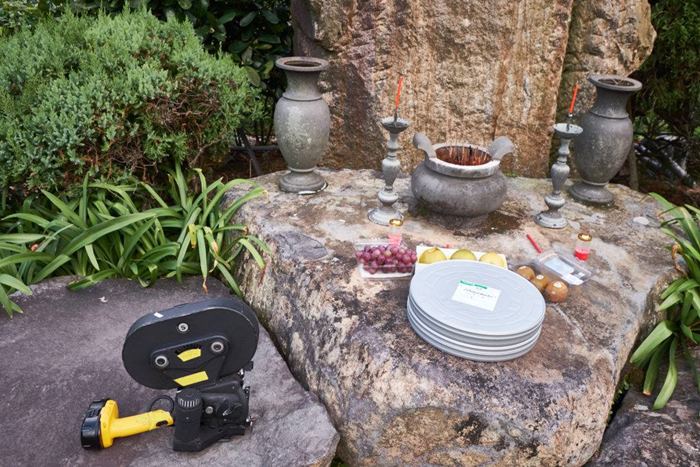 Ju 2, 7 pm
DOCLAB, No. 11, sub-lane 12, lane 378 Thuy Khue Street

From DOCLAB:

With great pleasures, Hanoi Doclab presents a program with artist/curator George Clark who will talk about his expanded practice with film from projection performances to exhibitions and show his new film "Double Ghosts".

"Double Ghosts" is a multi-part project that explores the potential of unrealised and fragmented histories from animist cinematic traditions in Taiwan to a lost film made by Chilean filmmaker Raul Ruiz. The project was first exhibited as part of the 2018 Taiwan Biennial.

The project takes as its starting point an unfinished film shot by Raúl Ruiz in Taiwan in 1995 inspired by Taoist philosophy. The project was filmed at Chin Pao San cemetery with a Taiwanese cast and crew but never finished. Shot on 35mm film Double Guosts is staged as a series of actions seeking to reactivate this lost film following traces across the Pacific from Ruiz's birthplace in Puerto Montt to the mountain cemetery in Taiwan.

George Clark is in Vietnam as part of the British Council's Heritage of Future Past project doing research for new project and preparing for a future workshop with doclab.

Hanoi-Experimental Music Night: "Blurred Boundary"
Jul 6, 8 pm
L'Espace, 24 Trang Tien Street

The search for new sounds, new techniques for playing instruments or producing sounds with everyday objects creates great enthusiasm as well as the uniqueness in experimental music. The boundaries between musical genres are becoming more fragile; the genres are mixed flexibly due to the incessant creativity of the composers; composing and improvising techniques are used interchangeably and support each other ingeniously; the image connected to sound is more and more present. For this exceptional evening, L'Espace presents "Blurred Boundary", the works of a new generation of Vietnamese composers, together with guest artist Jean-David Cailouët from the Princess Galyani Vadhana Institute of Music, Bangkok – Thailand.

Program:

– Nguyễn Thùy Dung – 16-string zither
– Hà Thúy Hằng – 16-string zither
– Nguyễn Thanh Huyền – 16-string zither
– Nguyễn Thùy Chi – Monocorde
– Hương DonNa – Moon lute/Objects
– Duy Rùa – Jaw harp & Flute
– Tuấn Nị – Violon
– Nguyễn Hữu Hải Duy – Electronic
– Nguyễn Hồng Giang – Electronic/Visual
– Lương Huệ Trinh – Electronic/Visual
– Guest artist: Jean-David Caillouët – Electronic/Visual from Princess Galyani Vadhana Institute of Music, Bangkok

Ticket price 210 000 VND
Ticket price for members 130 000 VND
Ticket price for students 100 000 VND
Discounts applicable until 05.07.2019
Tickets are available at L'Espace (Mon to Thu: 8.30 am – 7 pm / Fri: 8.30 am – 6 pm and 6.30 – 8 pm / Sat: 9 am – 7 pm)
HCMC – Concert "Romance Across Europe" with Boulanger Trio

Jul 7, 8 pm
Concert Hall of HCMC Conservatory of Music, 112 Nguyen Du, District 1

A romantic programme with soulful melodies from Clara Schumann Trio in G minor to Dvorak "Dumky" trio that can melt your Sunday evening into a loving and joyful memory. Boulanger Trio has been charming the world of chamber music since 2007 having won many prestigious awards and competitions. In the beautiful acoustics of the Conservatory of Music concert hall, the Berlin and Hamburg based trio, still in their original line-up with Birgit Erz, Ilona Kindt and Karla Haltenwanger will lift us on a sentimental journey in European Romantic music, with some accents from the early 20th Century Paul Juon.

Tickets: VND 300,000 – 250,000
Online ticketing

For further information, contact 096 514 0058, or saigonchamber@gmail.com
________________________________________________________________________________
EXHIBITION
Hanoi-Exhibition "Another Crossing" by Bảo Vương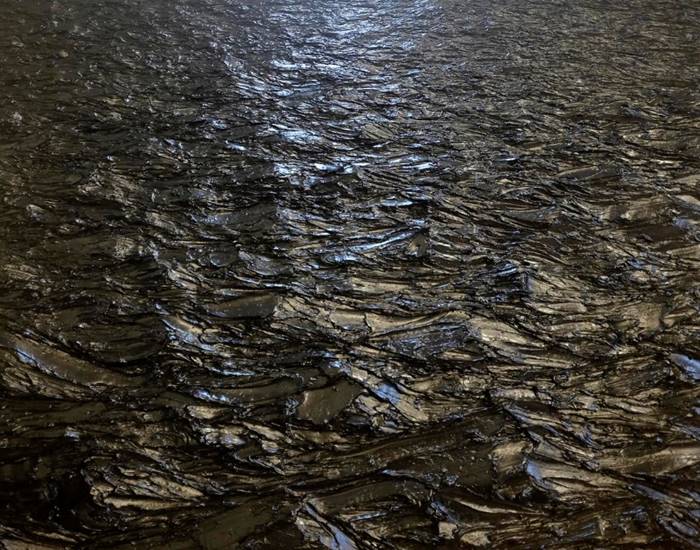 Until Jul 5, 8 am – 10.30 pm

Manzi Art Space, 14 Phan Huy Ich Street

From Manzi:

Manzi Art Space is pleased to present 'Another Crossing" – a solo exhibition by Bảo Vương, a French-Vietnamese artist based in Saigon.

'Another Crossing' features Bao's latest series of paintings and a five-day performance which will be held on the 2nd floor of Manzi Art Space.
Free entry
Hanoigrapevines/Dtinews/Nhan Dan