Events in Hanoi & HCM City on June 24-30

A selection of noteworthy artistic and cultural events to take place in Hanoi and Ho Chi Minh City.
HANOI
PERFORMANCE
'Lang Toi' (My Village) by Lune Production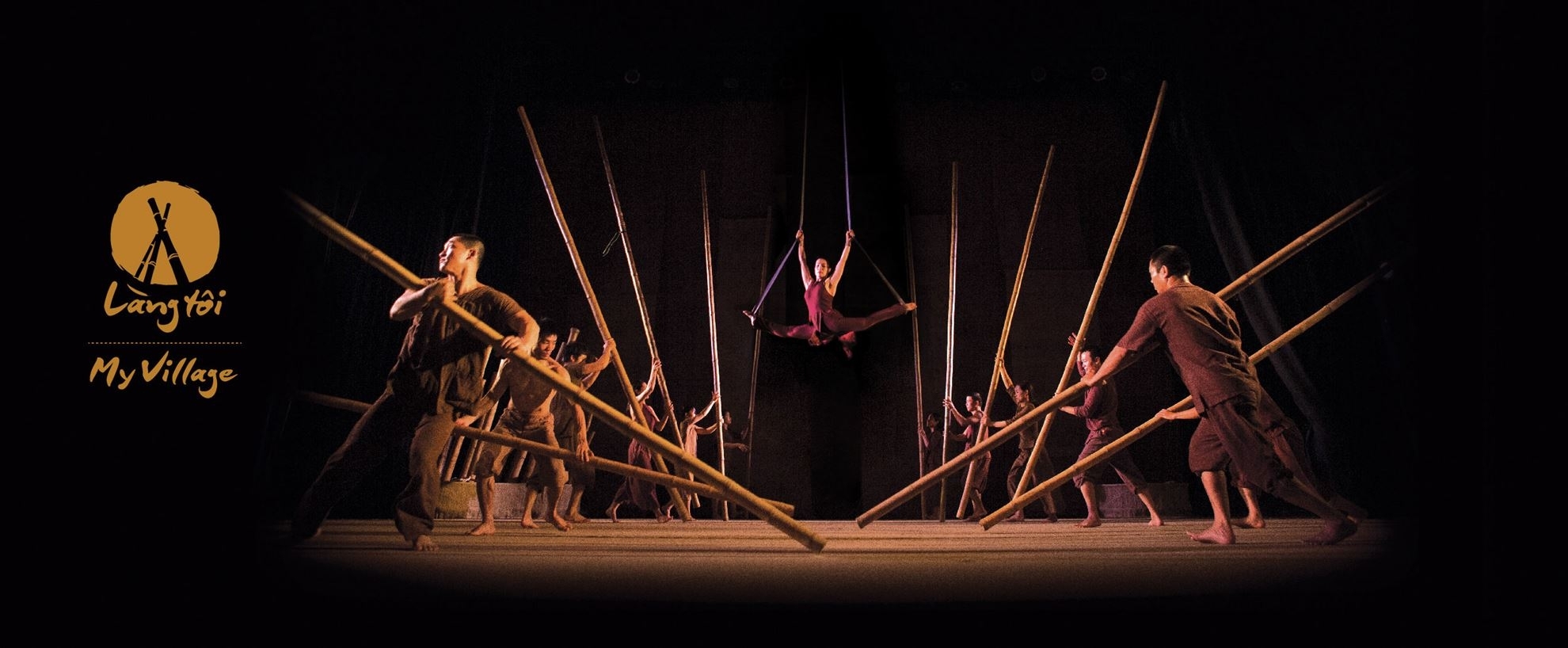 6pm, June 28 and 19
Vietnam Tuong Theatre
51A Duong Thanh Street, Hoan Kiem district
Lang Toi (My Village) is a delicate merge of tradition and innovation, where the poetic beauty of Northern Vietnam's village life is presented through a new cirque approach.
Farming, building activities, traditional games, and the lifestyle of the Northern villagers are recreated through ancestral bamboo props, breath-taking cirque and acrobatics performances, and rhythmic dance, to distinct folk music from more than 20 musical instruments.
Ticket prices: VND 700,000- VND 1,050,000
EXHIBITION
The Lacquer Story: Dialogue "Cua Vong"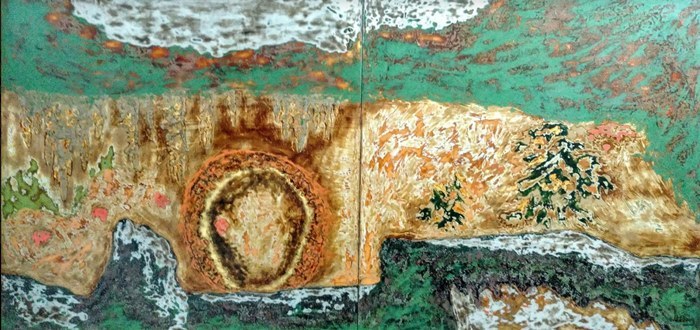 June 23 – July 31, 9.30 am – 6.30 pm (Tuesday to Sunday)
Cuci Art Studio
2nd floor, 25 Hang Bun street, Ba Dinh district
Widely known – especially in the North – "Cua Vong" is a special interior décor in sacred worship spaces. Cua Vong is a door frame that is divided into three parts. The right and left ones are attached to the pair of columns, close to the pair of parallel phrases or text of the horizontal lacquered board/panel above.
Gathering lacquer artists and contemporary multimedia artists, this exhibition illuminates the lacquer arts historical aesthetic through time by creating a dialogue between the medium of lacquer and "Cua Vong".
The exhibition features works by eight artists: Nguyen Truong Linh, Nguyen Hong Phuong, Nguyen Doan Ninh, Nguyen Tuan Cuong, Chu Viet Cuong, Vu Duc Trung, Cong Quoc Thang, Pham Hoai Anh.
Fifteen art works will be showcased consisting of twelve paintings, two installations, and one performance.
Exhibition "Plastic Planet"

June 21– August 18 (Tuesday – Sunday), 10 am – 8 pm
Vincom Center for Contemporary Art (VCCA)
B1 – R3, Vincom Mega Mall Royal City, 72A Nguyen Trai street, Thanh Xuan District
Six giant artworks on display bring to the community the message of mindful use of plastic and limiting the negative effect it has to the environment.
Participating artists had meticulously and elaborately built 6 installations, sculptures, and interaction works named: Ocean; Field; Tornado; Shelter; Secret box; Family. The works are made from used plastic products such as straws, nylon, water bottles, household appliances. All create a world of colourful plastic art, but also a prompt reminder of the real world where plastic is omnipresent: in nature, in daily life, on the body, in life of all creatures including humans.
HO CHI MINH CITY
PERFORMANCE
A O Show by Lune Production
6:00 pm, June 24, 25, 30
Ho Chi Minh City Opera House
7 Cong Truong Lam Son, Ben Nghe Ward, District 1
The A O Show features optical illusions and impressive acrobatics, paired with traditional music performances by a troupe of talented local artists.
Known as the Cirque du Soleil of Vietnam (minus the flashy outfits), this live show depicts the transition of rural Vietnam into today's modern landscape, using props such as giant woven baskets, scaffolding, bamboo canes, and ropes.
Price range: VND630,000 - VND1,470,000
EXHIBITION
Exhibition "am sang" by Nguyen Huy An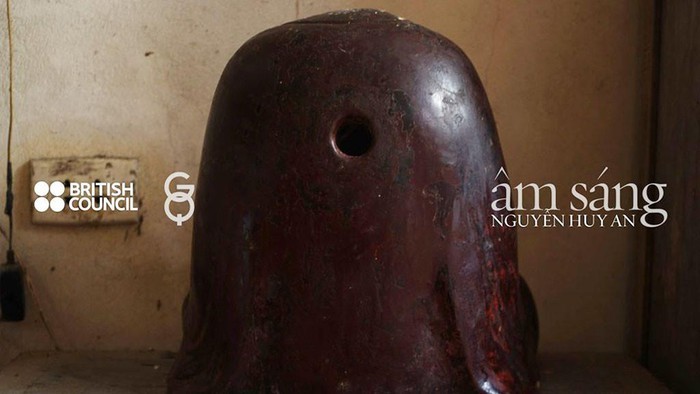 June 13 – July 27, 10 am – 7 pm (Tue – Sat)
Galerie Quynh
118 Nguyen Van Thu street, Dakao ward, District 1
Am sang, a phrase invented by the artist, communicates a sensation of light, shadows, and reflections. While sang is translated as 'light', am refers to yin (the female principle in nature) and suggests the spiritual world.
In "am sang", Huy An finds inspiration in the rich folk and religious traditions of Northern Vietnam – scavenging relics, curiosities and memories from temple sites, theatres and distinguished actors.
Exhibition "Interface" by Oanh Phi Phi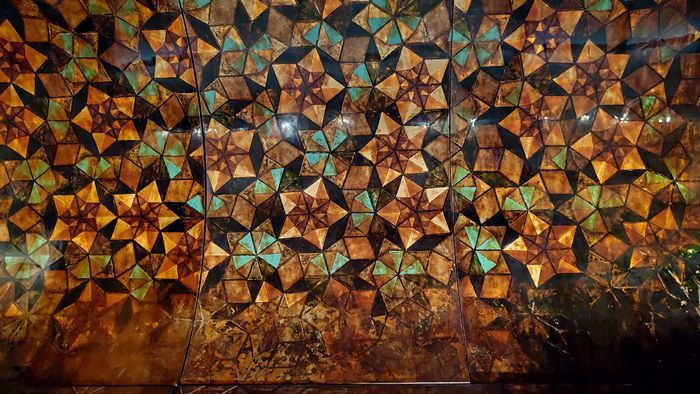 The Factory Contemporary Arts Centre
15 Nguyen U Di, Thao Dien, District 2, HCMC
You are invited to 'Interface', the first solo show by Oanh Phi Phi in Ho Chi Minh City.
The art of Oanh Phi Phi is primarily a relationship between lacquer, light and movement. In her works, Oanh Phi Phi seeks to challenge the assumption of form, capacity and definition of lacquer, preferring to argue its immersive (as opposed to optical/decorative) powers.
Exhibition "My Marriage" by Vo Thuy Tien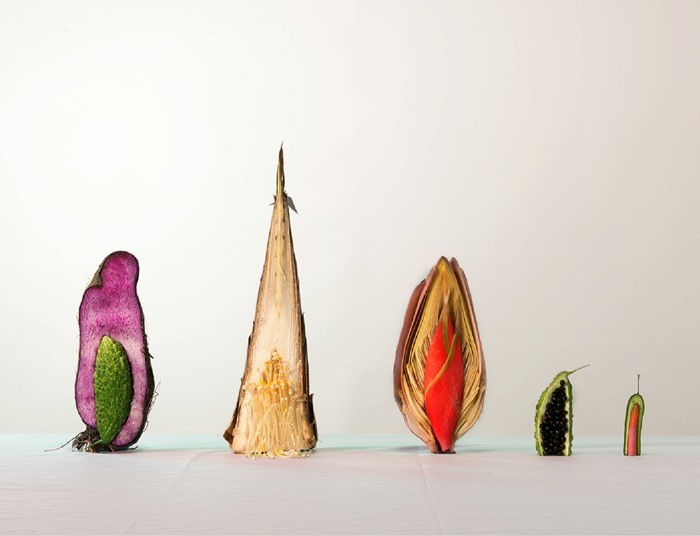 The Factory Contemporary Arts Centre
15 Nguyen U Di, Thao Dien, District 2
'My marriage' is an ongoing project by Vo Thuy Tien, which delves into the different layers of the artist's personal life, and explores ideas of marriage and motherhood, domesticity and the family, and the complexity of love and relationships.
Tickets: VND 50,000 – VND 40,000 for students
Nhan Dan/Hanoigrapevines