European talents gather at music festival in Vietnam

Outstanding music talents from Europe and Vietnam will perform at a music festival in Hanoi and HCMC from November 18 to 30, according to the Delegation of the European Union to Vietnam.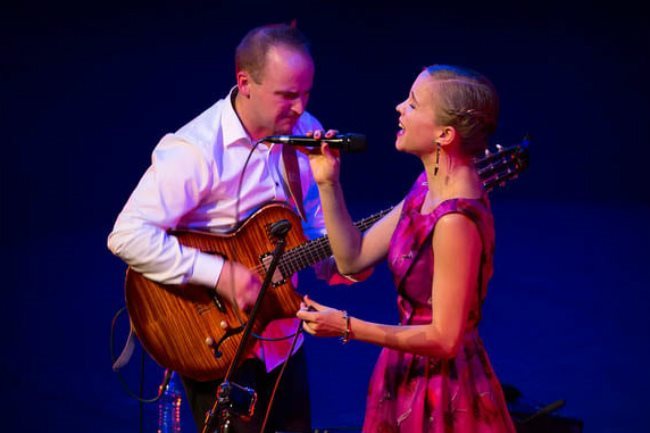 Two artists perform at the European Music Festival in Vietnam 2017 - PHOTO: COURTESY OF EU DELEGATION TO VIETNAM
Vietnamese audiences will have the opportunity to enjoy music of different genres, from pop to jazz and classical that will be performed by bands and artists from European countries, including the Netherlands, Austria, Italy, Belgium, France, Hungary and Germany.
The European Music Festival in Vietnam 2019 will also be attended by Vietnamese artists.
The festival will feature seven concerts at the Youth Theater in Hanoi from November 18 to 30 and five concerts at the HCMC Conservatory of Music from November 19 to 28.
This is an annual cultural event for all generations. Tickets to the fest are free.