European films to hit national cinemas
Movie buffs will have an opportunity to watch top European movies at a film festival from November 20 to December 3.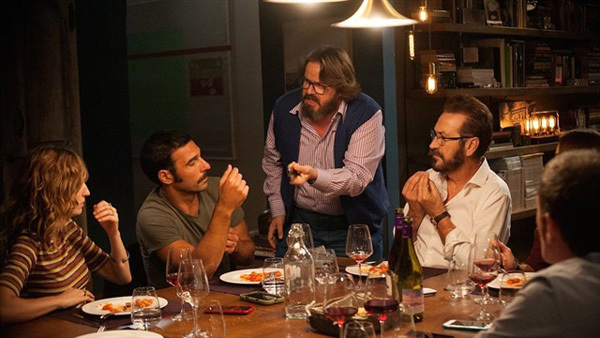 A scene of Italian Perfect Strangers, which will be shown to open the European Film Festival on November 20. Photo European Union
The 20th European Film Festival will be held by EU Delegation to Vietnam in celebration of the 30th anniversary of the establishment of the EU-Vietnam diplomatic relations. 
"The silver screen world has no borders. No passports or visas are required to take you from one country to another," said Ambassador Giorgio Aliberti, head of the Delegation of the European Union to Vietnam. 
"We are proud to present a collection of the best European movies which may not be shown in Vietnamese commercial cinemas.
"The films showcased in this festival may belong to a specific country, but together they are representative of Europe's common cultural heritage."
The festival will include the films which cover diverse topics and many of them have won highly acclaimed national and international awards. 
A highlight of the festival will be Wallonia – Brussels movie entitled Lola. The movie won best foreign film at the 2020 Cesar Awards. 
The film festival is expected to bring colourful experiences and new discoveries in the space of a long-standing cinema which treasures artistic values.
Some of the films reflect history, politics and social issues such as Stefan Zweig: Farewell to Europe and The Silence of Others to remind the audience not to forget past lessons.
The adventure also takes the audience to see different aspects of modern life, from the crazy period to adulthood of the teens and human loneliness to the complicated connections as people become busier and more alien to each other in Winter Flies, Louise by the Shore, Perfect Strangers and Besides Me.
The film festival will take place in Hanoi, Hue, HCM City and for the first time in Can Tho City. 
Tickets are offered free-of-charge from November 16 at the Goethe Institute, the France Cultural Centre and the EU Delegation in Hanoi; Cinestar Quoc Thanh Cinema and the Goethe Institute in HCM City; Lotte Cinema Ninh Kieu in Can Tho City, and Cinestar Cinema in Hue.  VNS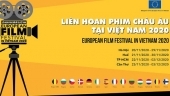 Three cities of Hanoi, Ho Chi Minh City, and Can Tho, are scheduled to host the European Film Festival in Vietnam 2020 from November 20 and December 2.