Entertainment news in Hanoi & HCM City on March 1-7
Hanoi- Concert by Vietnamese soprano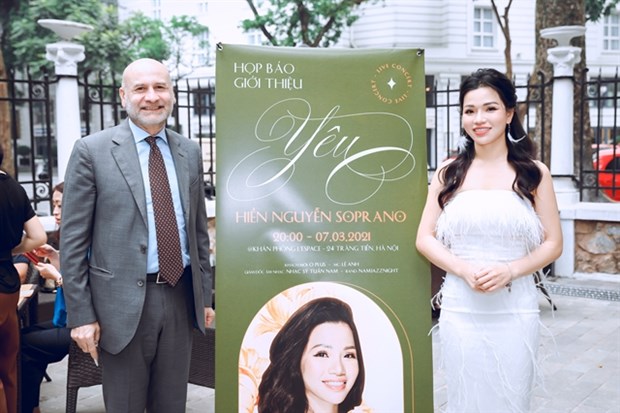 March 7,
L'Espace, 24 Trang Tien street,
Concert entitled Yeu or Love by Vietnamese soprano Hien Nguyen
The concert will mark her 15-year professional singing career after she became a student of the Vocal Faculty at the National Academy of Music and spent three years working in Italy.

The soprano will perform together with the four-member boyband Oplus as guest artists.
HCMC-Hip hop competition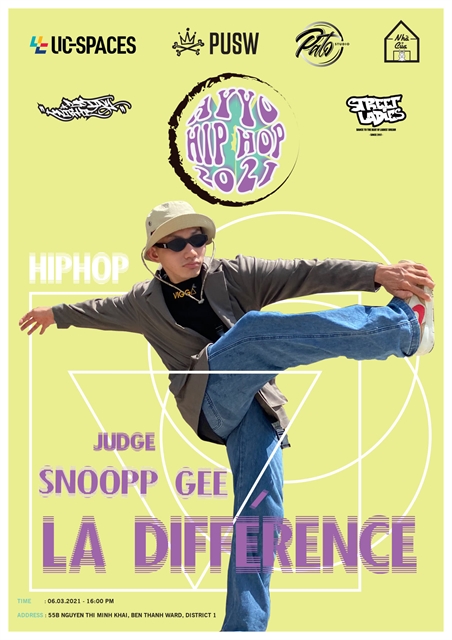 Mar 6
HCM City Labour Cultural House

A competition called "Ayyo Hiphop 2021" with professional and amateur dancers from HCM City and neighbouring provinces.
There will be separate sections for men and women. Dancers will have 45 minutes to show their style.

The judges will include top dancers like Snoop Gee from La Difference dance crew, Shunen from XClown Crew, and Libra from Street Ladies, who will also offer a dance workshop at the event.

The event will feature DJ Rufu of XClown Crew and MC Son Clown of Destiny Family.

It will take place from 4-6pm at 55B Nguyễn Thị Minh Khai Street in District 1.
Entrance fee is VNĐ100,000.


__________________________________________________________________________________________________
EXHIBITION
Hue City- Exhibition of King Minh Mang's artifacts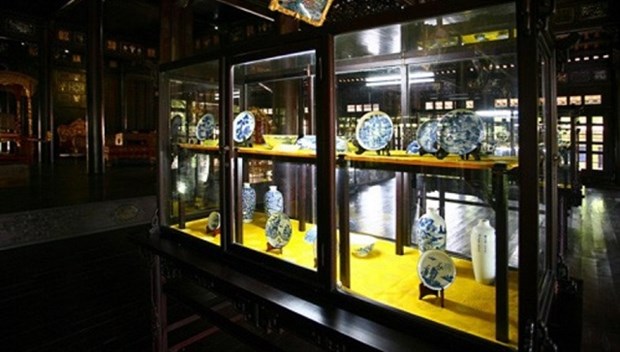 Featuring more than 40 artefacts dating to the time of King Minh Mang (reigning 1820-1839) at Ngu Phung Pavilion to mark the 200th anniversary of his reign in the former Imperial Citadel of Hue, a UNESCO heritage site.

Minh Mang inherited the throne in 1820 after the death of Gia Long, the first emperor of the dynasty.

He is considered a dynamic and assertive king, introducing a series of reforms from politics to diplomacy, including the prevention of Western influence on Vietnam.
Hanoi-Exhibition: Those who do not move, do not notice their chains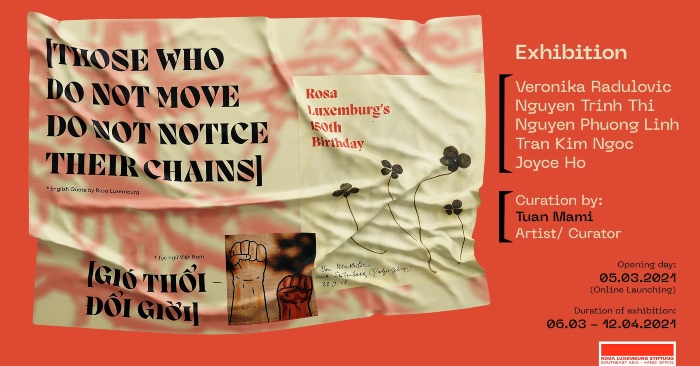 Opening (online launching): Mar 5
Exhibition: Mar 6 – Apr 12
8C, 76 To Ngọc Van Street

The idea of this exhibition is built upon Rosa's inspiration and her revolutionary theory, to keep the link between people whose are always trying to contribute their life for humanity and whose always act to make society be better.

This special showcase brings 5 thoughtful, sensitive, revolutionary, powerful female voices, who have been contributed greatly to our society and our culture by their arts and activities.

The 5 artists come from different back-grounds, different societies, and different generations. They will be creating a dialogue to discover different aspects of our lives and constantly 'Reform' to follow the changes of life. To 'Reform' is to question what our history is presenting about, to question to those powers which exist in our society through politics, social hierarchies, classes, and to search for the better society or suitable environments. 
Hanoi-Fragments of Nostalgia
Until Mar 7, 10 am – 07 pm
Mơ Art Space, 136 Hang Trong Street, Hoan Kiem District

From the organizer:
A solo showcase of Phan Tuan Ngoc – Fragments of Nostalgia. The exhibition is a retrospective of the artists' memories, delivered through desaturated colors, playful minimalism and poetry. Ngoc's work experiments mainly with installation, oil on canvas and mixed media on Do paper.

About the artist:
Phan Tuấn Ngọc (b. 1983) majored in Chemistry and Biology, but chose to pursue an art career as he was deeply in love with the beauty of colors and materials. Ngoc has been active since 2009, with work exhibited at many famous local showcases such as Vietnamese Art Exhibition (2020), Exhibition of Young Artists Club (2017-2019), Biennale of Saigon (2017, 2019), Vietnam Regional Exhibition II (2013-2020), Group Exhibition at Vietnam National Museum of Fine Art (2019), and VOSAP Art from Heart Contest Exhibition (2020).
Hanoi-Online exhibition featuring shared culture of Vietnam, Australia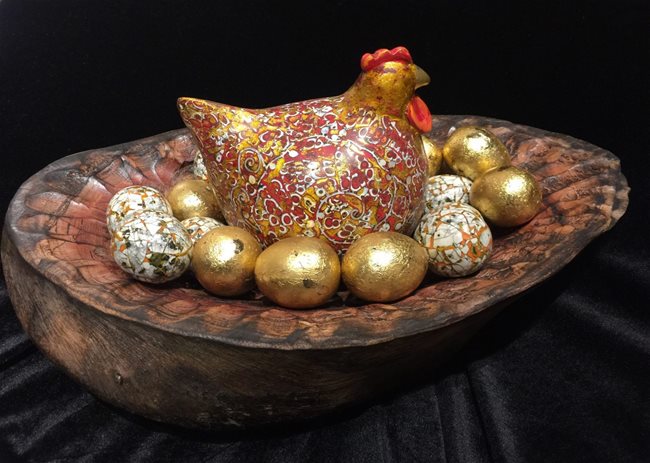 Until March 12, 2021

An online exhibition, the "Skilled Hands, Shared Culture" featuring 20 contemporary Vietnamese and Australian designers, artists and artisans whose work contributes to supporting vibrant and sustainable communities.

The Vietnamese artists joining the exhibition comprise Le Giang, Nguyen Tan Phat, Nguyen Thi Dung, Nguyen Van Loi, Pham Thi Ngoc Tram, Vu Kim Thu and Van Ngo Trong, while their Australian counterparts consist of Claire Tracey, Grace Lilian Lee, Lindy de Wijn, Michelle Hamer, Muhubo Salieman, Slow Art Collective, Vermin, Vicki Couzens, Vipoo Srivilasa, Yu Fang Chi and Kieren Karritpul.

The exhibition runs until March 12, 2021, at https://rmitgallery.com/exhibitions/skilled-hands-shared-cultures.
Dtinews/Hanoigrapevines