Enchanting fishing moments in central Vietnam
The stunning photos were taken at An Hai beach in the central province of Phu Yen by Khanh Phan - a photographer in Ho Chi Minh City.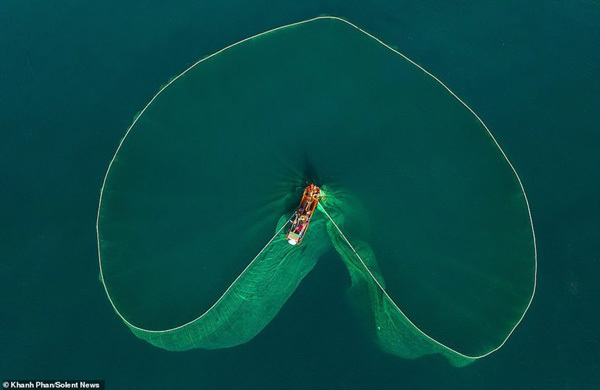 Stunning pictures show netting transforming into an array of mesmerising shapes as it spreads out beneath the boat before being hauled back into the vessel. (Source: DailyMail)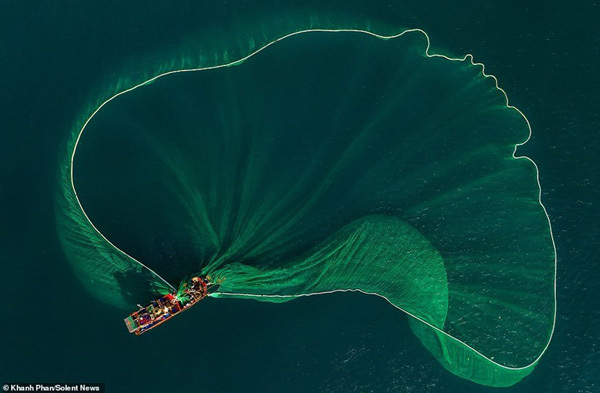 This brightly-coloured fishing boat drops an enormous net into the ocean in An Hai, in Phu Yen province, Vietnam, in an attempt to catch thousands of anchovies. (Source: DailyMail)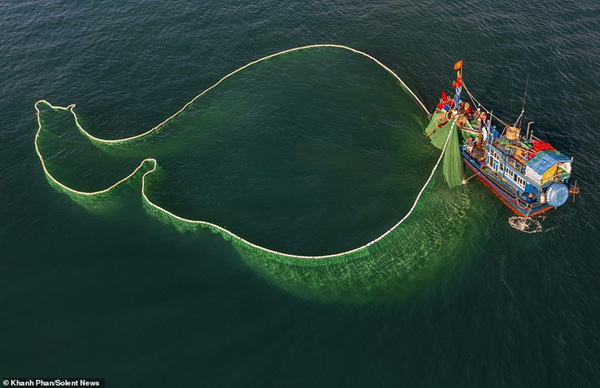 Fishermen in the photos head out to sea every day trying to catch huge shoals of anchovies. (Source: DailyMail)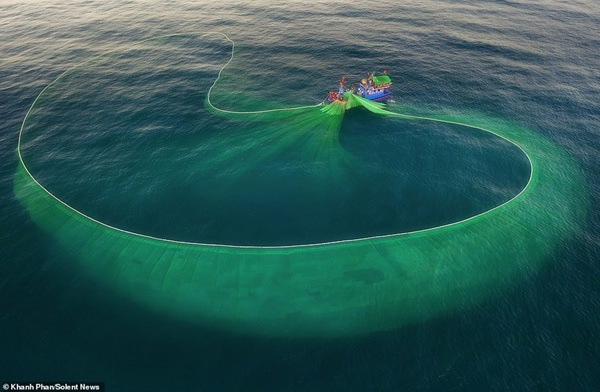 Photographer Khanh Phan said: 'Depending on the day, in the morning the fishermen will determine the location of the net' (Source: DailyMail)
On some days, fishermen catch fish just 1km from the beach, at the depth of about 33ft (10m), but other days they fish very far from the mainland. (Source: DailyMail)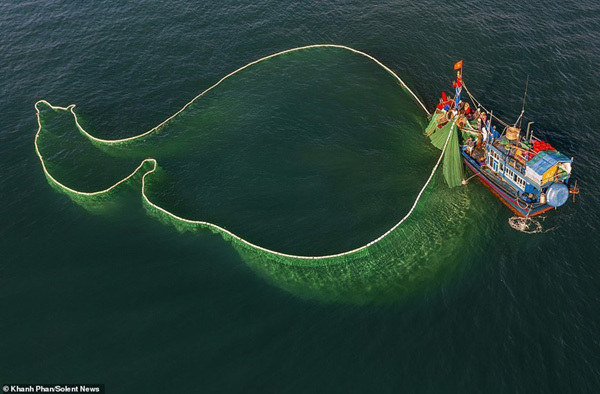 The green net, which makes the fishing boat appear tiny by comparison, stands out starkly amid the deep blue of the ocean beneath. (Source: DailyMail)
Pictures were taken in An Hai, Phu Yen Province, by photographer and banker Khanh Phan, 34. (Source: DailyMail)
Source: VNP/ DailyMail 

From an ordinary bank worker to a photographer who has won hundreds of national and international awards such as the Sony World Photography Awards, 

Female photographer Phan Thi Khanh, alias Khanh Phan, has established her fame among photography communities both at home and abroad.