Du Ke Theatre – a unique performing art of southern Vietnam
Du Ke is a style of musical theater created by Khmer people in southern Vietnam in the early 1900s, which reflects the Khmer people's daily life and production activities.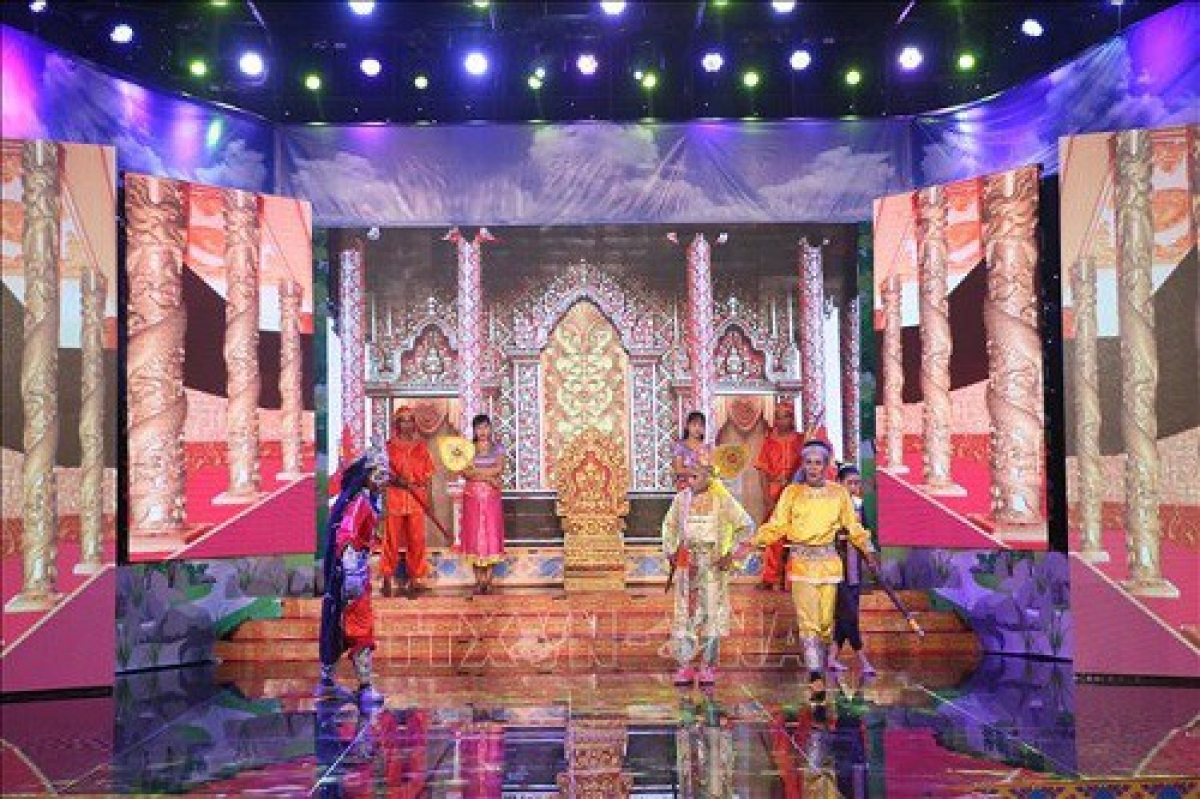 It's a cultural heritage embodying the region's rich history. Although there have been disputes about the actual founder and birthplace of Du Ke, it's widely believed that Du Ke was created by Khmer people in the south of Vietnam in the early 19th century.
Du Ke often features references to Khmer fairy tales and folk myths. Modern Du Ke plays also feature social, cultural and revolutionary topics in praise of workers, national solidarity, and the national determination to resist invaders. Typical Du Ke performances include "Linh hamlet", "Sac-kinh-ni",  and folk tales like "Thach Sanh" and "Tam Cam". Du Ke plays criticize evil characters and encourage people to live a good life.
A Du Ke performance combines singing and acting with the accompaniment of traditional music performed by an orchestra comprised of 2 stringed instruments and trumpets and sometimes other instruments. The performances are all very highly educative.
Du Ke blends the rich cultural diversity of three ethnic groups – Vietnamese Kinh people, Chinese people, and Khmer people.
Dao Chuong, Head of the Khmer Art Troupe in Kien Giang province, said, "Du Ke should maintain its own dance and performance styles to stay popular. Traditional art forms should preserve their ancient characteristics in order to stay relevant and prosper."
Du Ke is an important part of the spiritual life of the Mekong Delta region. It's often performed at Khmer pagodas during festivals and other communal activities, attracting both locals and visitors. 
Now over 100 years old, Du Ke has become a vital part of the Khmer people's spiritual life. It's facing challenges today from an explosion of competing forms of entertainment and a shortage of properly trained artists as the senior artists pass away. Investment is lacking in script writing, producing and performing Du Ke plays.
"Professional art troupes managed by the state should be provided with enough funds to buy modern equipment and invest in scripts and stage production. Performers should be given proper salaries and recognition, and more training of younger artists is needed," said Dr Son Ngoc Hoang, Head of the Vietnam Musician Association's branch in Soc Trang province.
Du Ke Theatre was recognized as a national intangible cultural heritage in 2014. Tra Vinh and Soc Trang province plan to promote Du Ke to visitors by integrating Du Ke performances into local tourism products. VOV5