Dong Ho painting – art of daily life
For centuries, Dong Ho paintings were used as precious decorations to celebrate the Tet festival. People bought the paintings to hang on their walls for a year, which are then replaced with new ones for the next New Year.
 Dong Ho painting was inscribed in the list of national intangible cultural heritage in December 2012.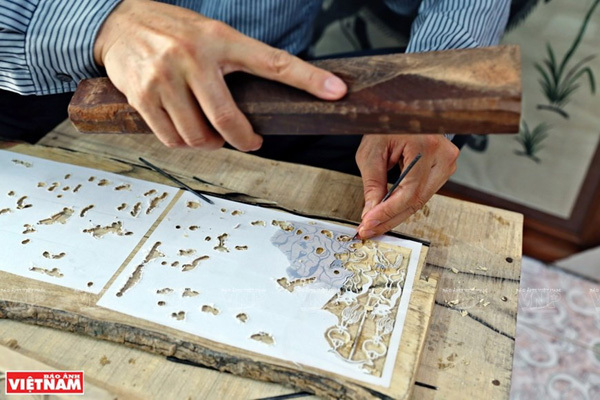 Dong Ho painting or Dong Ho folk woodcut painting is a genre of Vietnamese folk painting, stemming from Dong Ho village, Song Ho commune, Thuan Thanh district, Bac Ninh province in the 17th century. (Photo: VNP/VNA)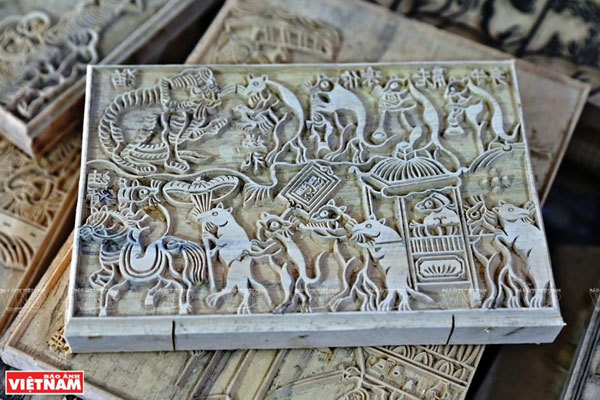 Dong Ho painting is special because it is printed by hand entirely from woodblocks. Each painting has one woodblock for the outline and several others for printing a color. The number of the woodcuts corresponds to the number of colours a painting has. The colours of paint are processed from natural materials Vietnam. The woodblocks are engraved by hand and can be kept for many years. In the photo: A woodblock for the "Rat's Wedding" painting. (Photo: VNP/VNA)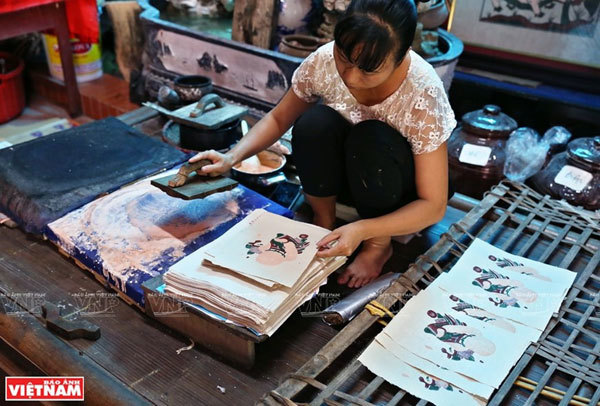 Artisans must use many woodblocks to create a Dong Ho painting. (Photo: VNP/VNA)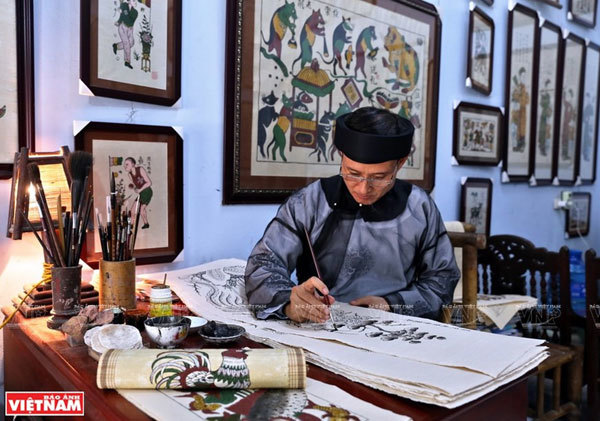 An artisan finalizes a painting with his hand drawing after it is printed. (Photo: VNP/VNA)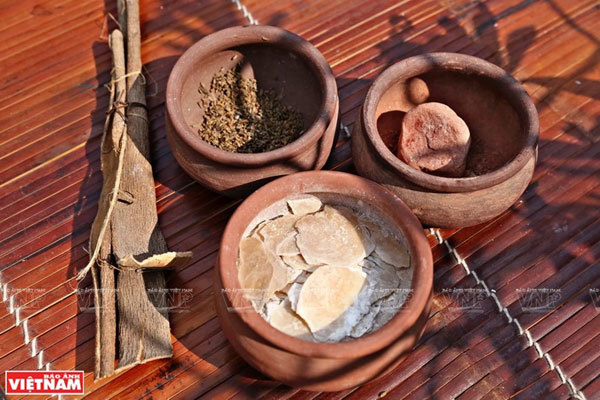 The colours used for printing Dong Ho paintings are made from natural materials. (Photo: VNP/ VNA)
"Vinh quy bai to" (Returning home to pay tribute to ancestors after achieving academic honours) is a main genre of Dong Ho painting. (Photo: VNP/VNA)
Decorative objects are created with Dong Ho painting patterns. (Photo: VNP/VNA)
VNP/VNA

The Prime Minister has issued a written consent on submitting a national dossier to UNESCO for the inclusion of the craft of Dong Ho folk painting in the list of intangible cultural heritages in need of urgent safeguarding.

Dong Ho village in Song Ho commune of Thuan Thanh district, the northern province of Bac Ninh, is known as the cradle of one of the most famous folk painting genres of Vietnam.