Does Vietnam need two national football teams?
Is the idea of setting up two national football squads to play at the AFF Cup and the 2022 World Cup qualifiers possible?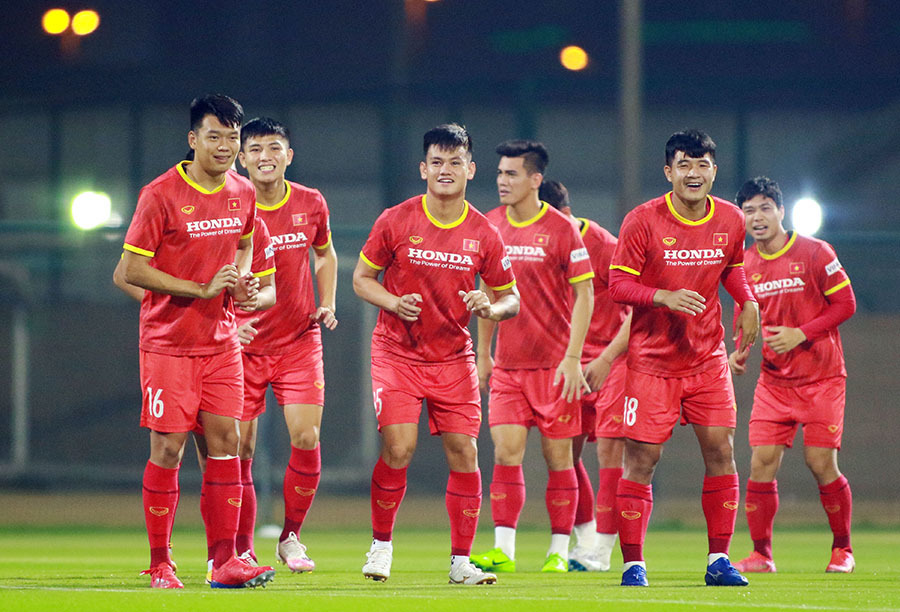 The Vietnam national football team.
In order to reduce pressure and workload on the national football team, which will represent Vietnam at international tournaments such as the Asian Football Federation (AFF) Cup and the third qualifying round of the World Cup 2022, some have proposed establishing two national football teams to compete at the two events.
This proposal is considered reasonable because if the current national squad plays at both tournaments, the team will have to play dozens of matches from late July to early December 2021. Players will be exhausted with such a number of games. Meanwhile, Vietnamese football is strong enough in both human and financial resources to be able to set up two national teams.
This idea also comes from the fact that Vietnam football needs to reach out to the world arena, instead of struggling at regional football events.
However, some said this idea is "crazy". They argue that head coach Park Hang Seo has had a specific plan to ensure that the national football team be in the best condition for the 2022 World Cup qualifiers and the 2021 AFF Cup, without being divided into two teams.
At present, the qualification of players at all positions is equal, but there are not enough of them to split in two teams. For example, for the defense, it is very difficult for the Korean coach to separate defenders Que Ngoc Hai, Bui Tien Dung, Duy Manh, and Dinh Trong from each other.
The achievement of the national team at the 2022 World Cup second qualifiers is impressive, but it does not mean that Coach Park Hang Seo's team is strong enough to be split into two teams. Vietnam is now the leading football team in Southeast Asia, but the gap in qualifications between Vietnam, Thailand, and Malaysia... is not too large.
Thailand's project to divide the national football team into two failed several years ago, even though they ranked No.1 in the region at that time.
Vietnamese football has only risen in the past couple of years thanks to having a contingent of talented players and coach Park Hang Seo. Only when V-League can compare with Thai-League, and when the infrastructure and young player training system are more professional should Vietnam consider this plan.
The illusion of strength is the fastest way to failure and Coach Park Hang Seo surely understands this. Humility and going step by step is definitely what Vietnamese football needs at the moment.
Duy Nguyen

The national football team of Vietnam has qualified for the third qualifier round of the 2022 FIFA World Cup, which brings joy to fans. But the reality may not be that close to expectations.