Director wants better conditions for TV series production

Vietnamese television series are flourishing on the small screen, with Về Nhà Đi Con (Come Home, My Dear), Quỳnh Búp Bê (Quỳnh the Doll) and Cả Một Đời Ân Oán (Life of Love and Feud) all huge hits.
The shows have not only won over viewers, but also picked up prizes at the annual Vietnam National Television Awards (VTV).
Thanh Niên (Young People) newspaper reporter Thu Thuy speaks with Vietnam Film Centre (VFC)'s director Do Thanh Hai about television series production.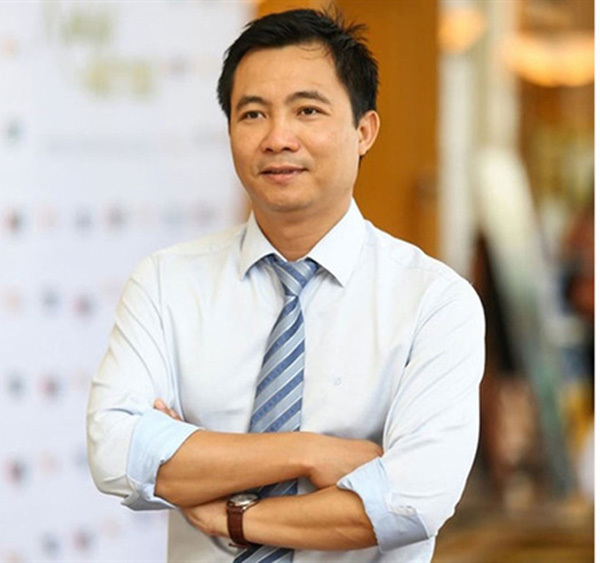 Do Thanh Hai.

Recently, the VFC has produced many blockbuster dramas. You are the centre's director and a filmmaker. Did you make the series?
I am behind the scenes and my only mission is to encourage and create excitement and motivation for the film crew.

Besides, I also have another part to look for opportunities for VFC to have the best conditions for filmmaking and increase professionalism.

You have been the VFC director for 10 years. Has there been a lot of pressure in your role?

A manager is basically the same a ship captain. Rough waves or clear weather both make me worried. In short, I always have to make forecasts and analyse where things are going.

I do not have pressure. If I have pressure, it's only how to attract skilled and talented people to work at the VFC.

What do TV viewers want nowadays?

TV audiences are changing in terms of what content they want and how they watch it. In the digital age, viewers are offered all kinds of entertainment from social network, television and online. It is a challenge for content creators like us.

To solve this challenge is not easy. We need knowledge, experience and agility to catch the trends of the audience.

My colleagues and I have to expand our vision and try to fully understand the demand of audiences.

How tough is it to make a TV series today?

The biggest difficulty is that we have not formed an industry to produce television series. We lack production facilities such as film studios, copyright protection policies, content distribution and trading mechanisms.

If these things are completed, it will improve Vietnamese television series.

Vietnamese people always pay attention to the values of humanity and respect for traditional family relationships, politeness and morality. That is the material for filmmakers.

Audiences like Vietnamese rich stories.

Most of the films produced by VFC are aired during prime time and some have very high ratings, meaning advertising revenue is very high. So is television series production a 'golden egg laying hen'?

Any product with valuable content that attracts the attention of the public will lay golden eggs. But for me, a 'golden egg' is a concept of opportunities for investment and continued development and it is the goal to improve the product at a higher quality.

A cultural product should not be evaluated by material value.

As well as the press, social networks are a way to help television series reach audiences faster. What do you and the VFC do to make use of social networks?

This is an indispensable part of the work of a filmmaker. In other ways, it is a form of social change in the digital era that affects every aspect of life.

We not only care but also have to be very active in researching and applying social media's multidimensional impacts to filmmaking, seeing it as a tool to create and evaluate interaction between the audience and the filmmaker.

Sinh Tử (Dead or Alive) is one politics-themed series which has gotten a lot of attention. Was it difficult to produce this series?

Hot issues about politics, bureaucracy, corruption and institutional policies always require filmmakers to be careful and serious.

Certainly this content is more difficult to do. We take efforts to learn and the issue must be reviewed through many perspectives.

That is the biggest difficulty. People should not think there is some force or someone obstructing the film crew.
Sometimes we have to ask ourselves if we understand enough and are capable enough to tackle these issues. We are always excited and enthusiastic to make films that contribute to making society better. We consider it a career challenge.

Are scenes of sex, violence and political issues overused in current television series?

With the current management system and the way we work, they are not overused. They are at an acceptable level. VNS

The TV series Về Nhà Đi Con (Come Home, My Dear) has proved a success with viewers. It has won over audiences with its family-based drama and realistic storylines. Director Nguyen Danh Dung talks to Minh Thu about the show.

Four theatre productions based on Vietnamese literary masterpiece Truyện Kiều (The Tale of Kiều) will debut at the Vietnam Youth Theatre on October 12-13 under a project launched by the Goethe Institute in Hanoi.