Director reveals name of actress to play villian in action film
At a press conference on Monday to announce the filming of action movie Thanh Soi produced by Studio68, the director and producer Ngo Thanh Van said that Dong Anh Quynh will play the role of the main villain.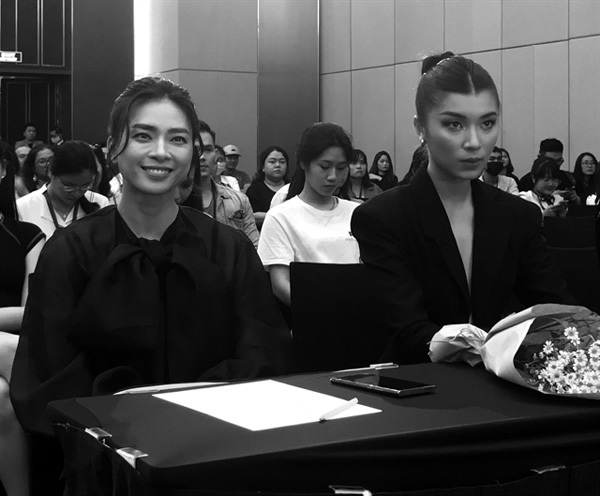 Dong Anh Quynh (right) has been selected to become the first main female villain in a Vietnamese action film. She will be featured in Thanh Sói, a movie directed and produced by Ngo Thanh Van (left). 
Quynh competed with more than 300 other candidates for the role.
Over the past year, Quynh has undergone extremely difficult training, from acting to martial arts, to prepare for this role.
She will act in the first Vietnamese movie ever about a female villain.
Accompanying Quynh as Thanh Sói in the movie are young actors such as Toc Tien, Rima Thanh Vy, Song Luan, and Thuan Nguyen.
"After almost two years since the blockbuster Hai Phượng (Furie) was released and received unexpected success, we immediately came up with the idea for the villain Thanh Soi in the movie, a character that received great support from the audiences," Van said at the press conference.
The movie, Thanh Sói, features the gangster when she was a child and teenager. Her tragic life, before entering the gang, is also included.
Van revealed that the movie Thanh Sói has twice the budget of Hai Phượng, which reflects the effort that she has made for the project.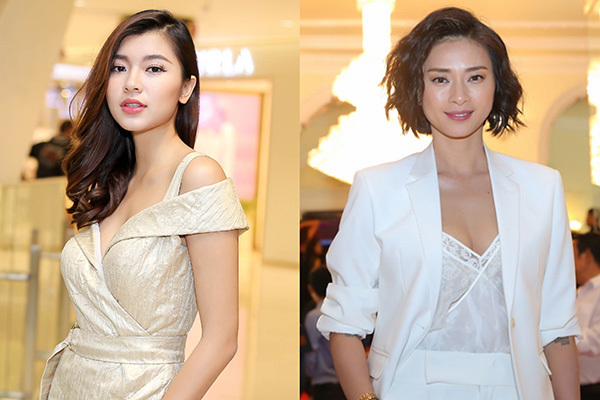 Dong Anh Quynh (left) and Ngo Thanh Van (right). -- File photo
After Hai Phượng's success, Vietnamese audiences began to have more faith in the action movie genre "made in Vietnam", especially when they are produced and directed by Ngo Thanh Van.
Thanh Sói will be produced and directed by Ngo Thanh Van and Aaron Toronto, in collaboration with Hollywood action experts like Yannick Michel and Samuel Kefi Abrikh.
Filming begins this month and the movie is scheduled to be released later next year. VNS

The Vietnamese film industry is currently enjoying a boom of development, with an increase in the number of large scale and arthouse projects.

Movie star, director and producer Ngo Thanh Van is working on a new movie, Thanh Sói (Pain Changes People), after several months of filming her projects on Vietnamese tales.