Daniel Nguyen favourite to win Vietnam's first SEA Games tennis gold

Daniel Nguyen has received his Vietnam passport in time to represent the country at the upcoming Southeast Asian Games in late November.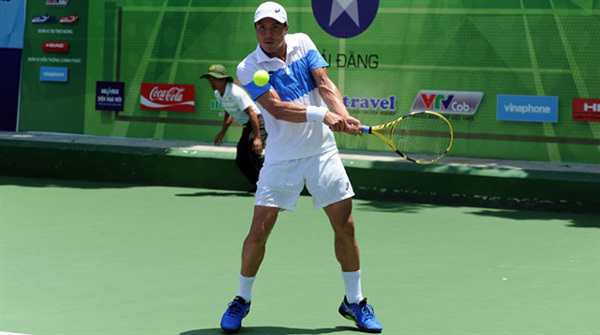 Daniel Nguyen will play for Vietnam at the upcoming SEA Games. — Photo banhni.vn
The Vietnamese-American player is 29 and currently ranks No 355 in the world. His highest rank was No 189 which earned him berths at the Australian Open and US Open.
Daniel, whose parents are Vietnamese, has become a familiar face in Vietnam over the past few years.
He has been playing for Tay Ninh Tennis Club for almost a year. He has been hoping to become a member of the Vietnam team for a long time. It took the Vietnam Tennis Federation a month to complete the procedures and Daniel officially became Vietnamese on October 28 under the name of Daniel Cao Nguyen.
He has been registered to compete for Vietnam together with four other male and five female teammates at the SEA Games.
Daniel, as the highest-ranking player in ASEAN, is expected to win Vietnam's first-ever tennis gold medal. Daniel, who won two titles at the ITF World Tennis Tour M25 earlier this month, can play both singles and doubles.
The tennis competition will be played from December 1-7 at the RMSC Tennis Courts, Metro Manila. VNS