Close-up of "giant" Christmas trees in Hanoi
The 15-meter-high Christmas tree at the St. Joseph's Cathedral is considered the biggest pine tree in Hanoi.
Christmas is about two weeks away, but the season scene is already in the air on all the streets of Hanoi with brightly colored lights and vibrant ornaments of "giant" Christmas trees around the city.
In some big amusement parks or shopping centers in the capital city, colorful lights of "giant" Christmas trees have been beautifully decorated to lure visitors' attention.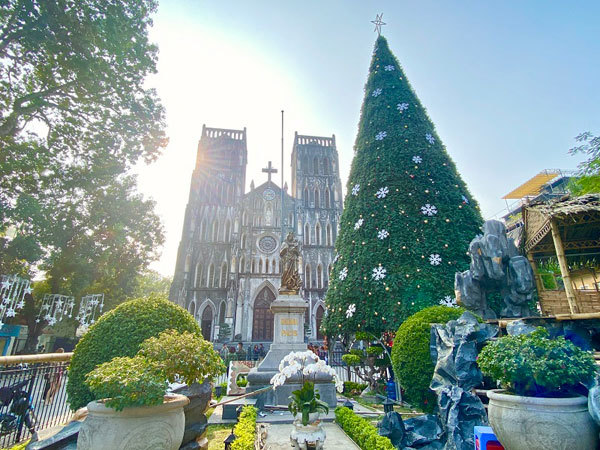 The 15-meter-high Christmas tree at the St. Joseph's Cathedral is considered the biggest pine tree in Hanoi.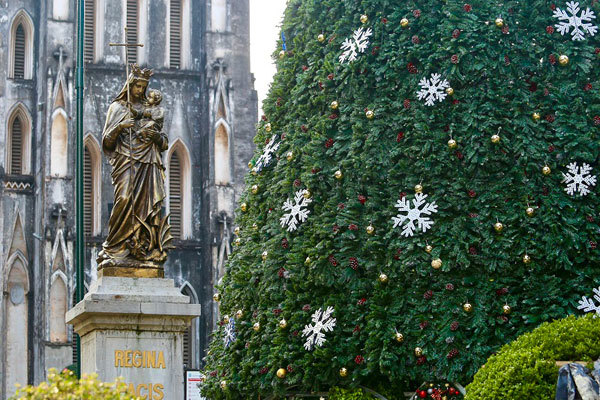 This major House of God and its premises is welcoming visitors in the Christmas days with splendid decorations of the brilliant huge pine tree and shimmering lights.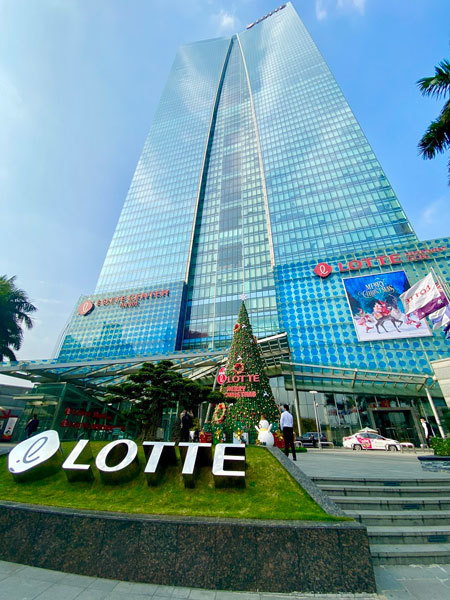 Shopping malls, churches or big hotels in Hanoi all look splendid in Christmas season with stunning Christmas trees.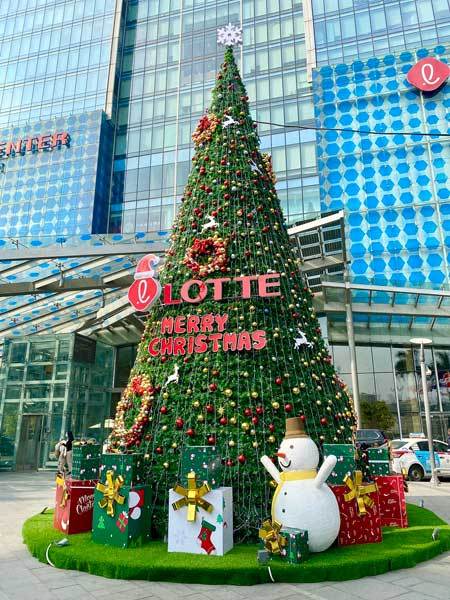 The pine trees in the shopping centers are 10-12 meters high and studded with led lights, bright baubles, attracting numerous visitors to take photos.
These also become the ideal check-in spots for young people every Christmas season.
Each Christmas season, the shopping malls are decorated under different concepts.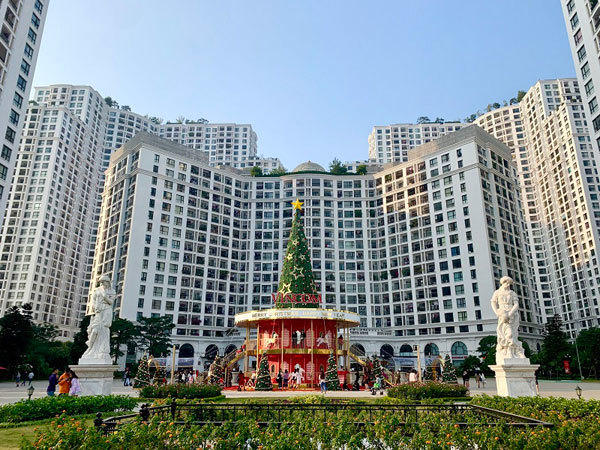 Vincom Royal City usually has a huge pine tree in the main hall of the building every year.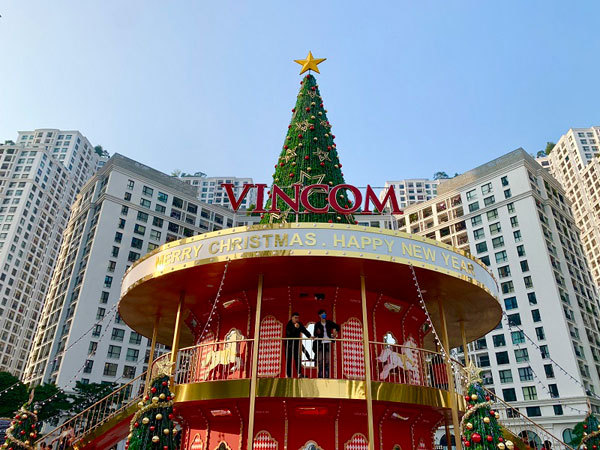 Young couples often visit Vincom Royal City to take photos, tour the stores and relax at the shopping mall.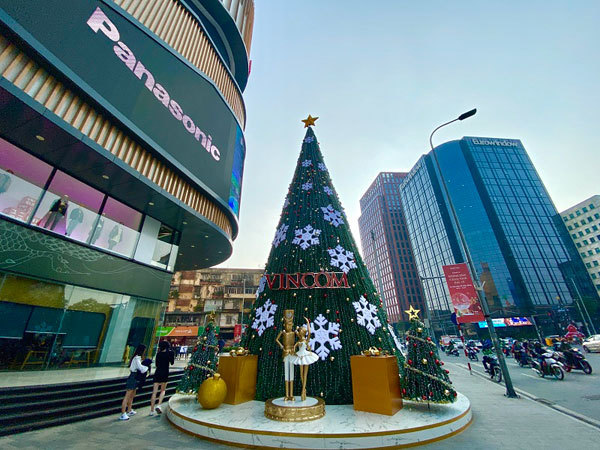 Vincom Pham Ngoc Thach is one of the famous entertainment places in Hanoi.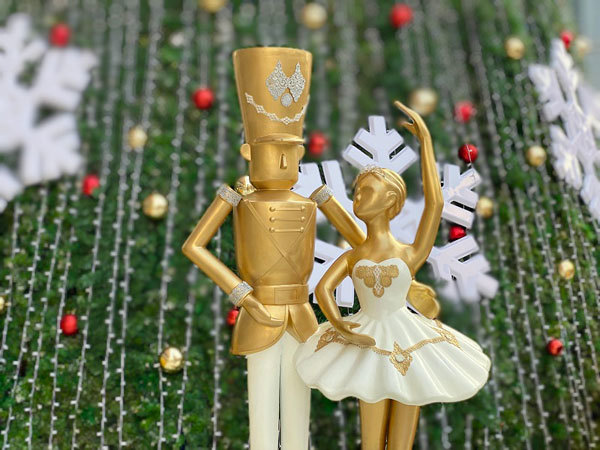 Cartoon characters and Christmas trees are garishly decorated at the trade center.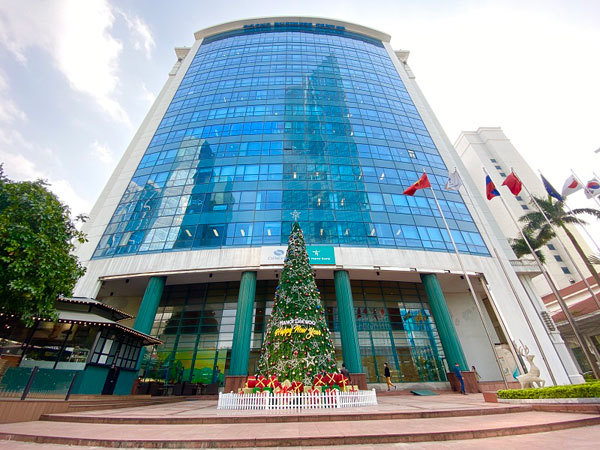 A giant Christmas tree is placed on the steps of the Daewoo Hotel on Lieu Giai Street.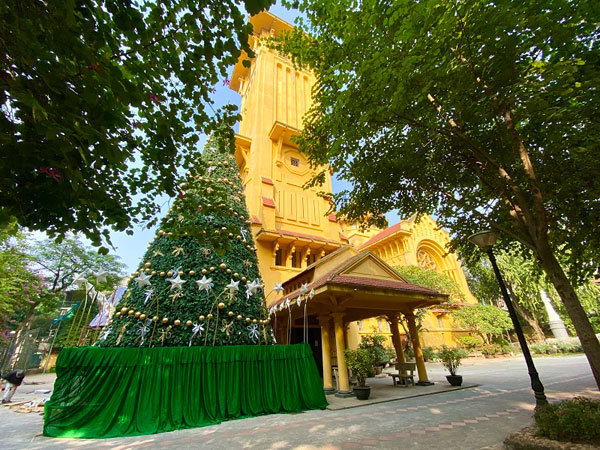 A huge pine tree at Cua Bac Church.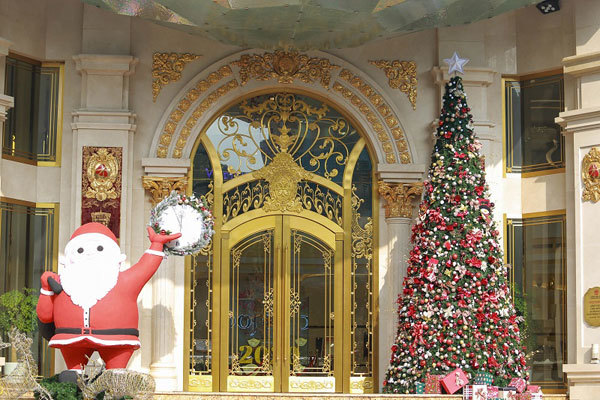 DOJI Diamond Tower with sparkling Christmas decorations.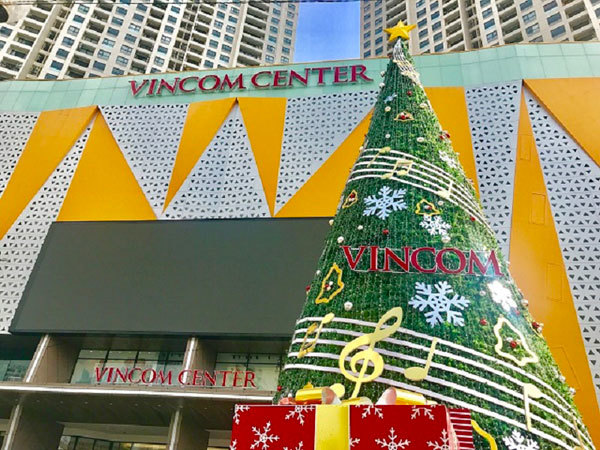 A big Christmas tree at VinCom Tran Duy Hung.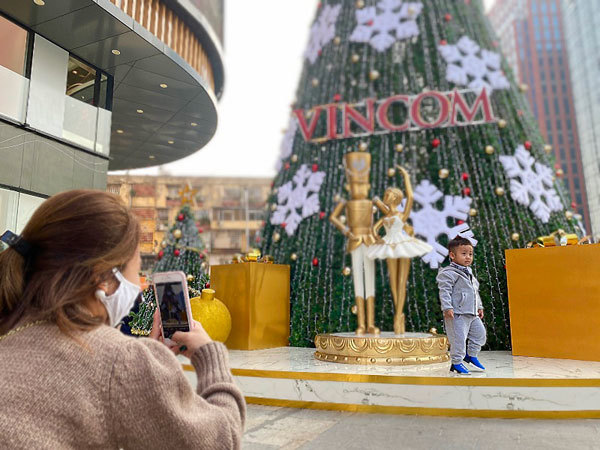 Numerous people want to take photos of their kids to save Christmas moments.
Hanoitimes 
Anh Kiet - Duy Khanh

With Christmas fast approaching, a huge array of pine trees can be seen decorating many streets throughout Hanoi.

With Christmas drawing near, Hang Ma Street in the heart of Hanoi's Old Quarter is starting to see an increase in trade, with a number of shops putting various different types of decorations on display.