Chamber music star wows with a new album of folk singing
Chamber music singer Khanh Ly has released a surprise new folk album entitled Lời Ru Nguồn Cội (Lullaby from the Origin).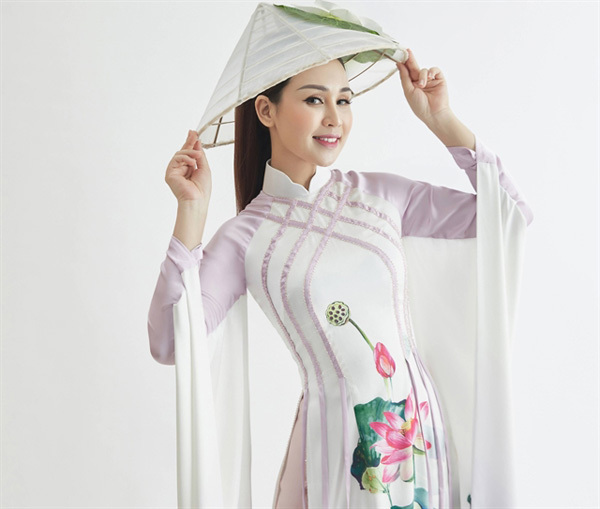 With inspiration from folk singing, singer of chamber music Khanh Ly tries new melodies on the new album. Photo courtesy of the artist 
The album consists of 12 folk songs from across the country.
She is known as a singer of chamber music after seeing success at national singing contests like Sao Mai (Morning Star). She currently works as a lecturer at the Vietnam National Academy of Music, mastering in chamber music. However, she has loved folk singing since her childhood. 
Recently, she decided to work with musicians Pham Tuan Anh, Le Kim Long, Pham Hoang Huy and Duong Duc Thuy to re-record popular Vietnamese folk tunes.
"It's harder than I imagined because the sophisticated techniques of chamber music influenced my voice, while folk singing needs an innocent and romantic spirit," she said.
"So singing folk tunes with love is not enough, I have to hear the veteran artists singing folk songs many times until I can feel the attitude and melody of the song," Ly added.
Sharing the inspiration behind the album, she said: "We all have a root, it's our homeland. With this album, I want to send a message that no matter where we go, we all have to remember our origin, where we were born and grew up because that's the place our soul is nurtured and enriched. Our achievement and personality in life have been shaped from childhood, from our homeland," she said.
She intended to publish a CD but due to the pandemic, she decided to release the new album online so more people can listen to her music. VNS

A long-term art project offering folk music albums and performances has been launched as part of HCM City's efforts to introduce Vietnamese traditional arts and culture to young people.

Pop and folk singer Cam Ly of HCM City is back with a new music project which will begin airing on her YouTube channel on July 19.