Beauty queens gather for fashion show by designer Hoang Hai
A large number of beauty queens took part in a fashion show recently held by renowned designer Hoang Hai to mark the return of the fashion industry in the post COVID-19 period.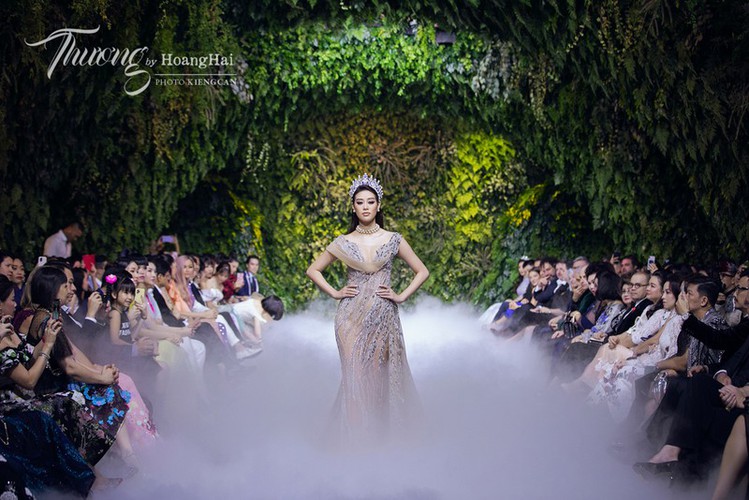 Khanh Van, Miss Universe Vietnam 2019, opens the show in her role as First Face.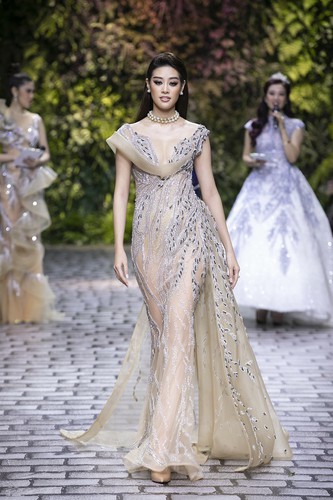 Her clothes then go up for auction with her outfit selling for US$10,000 to support children impacted by the COVID-19 epidemic.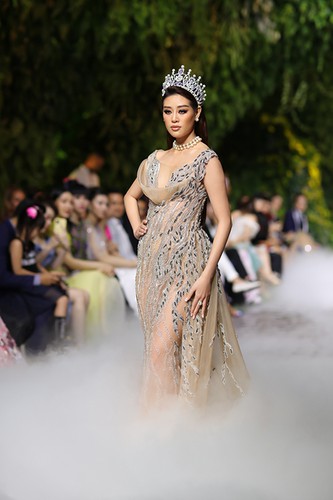 This is the first time Khanh Van has worn her Miss Universe Vietnam crown Brave Heart to take part in the event.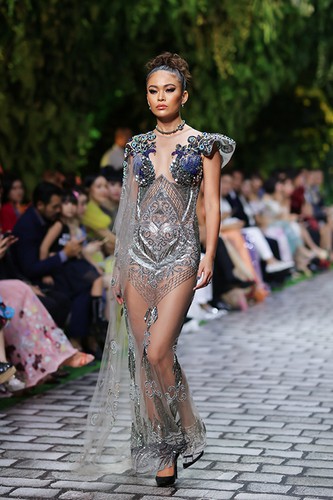 Mau Thuy, the second runner-up at Miss Universe Vietnam 2017, appears stylish when joining the fashion show.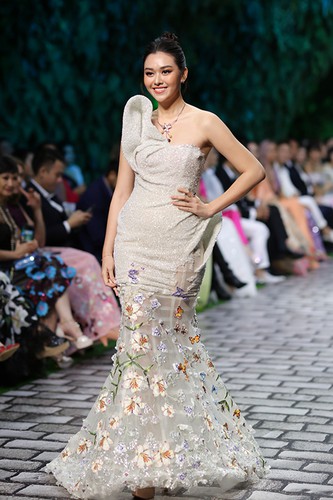 Tuong San, the second runner-up of Miss Universe Vietnam 2019, looks charming in a fish tail evening gown designed by Hoang Hai.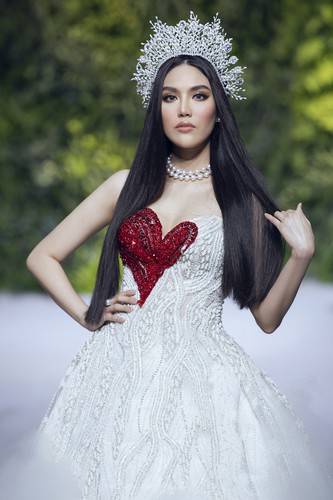 The show also marks the return to the stage of Lan Khue, Miss Ao Dai Vietnam 2014, after a long maternity leave.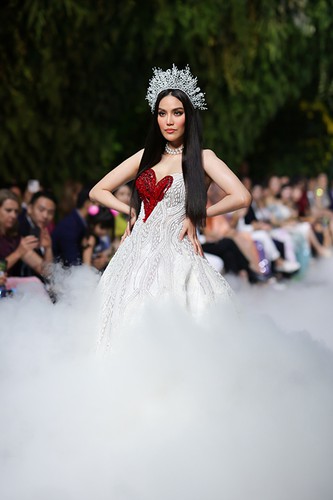 Her professional style receives plenty of applause from the crowd.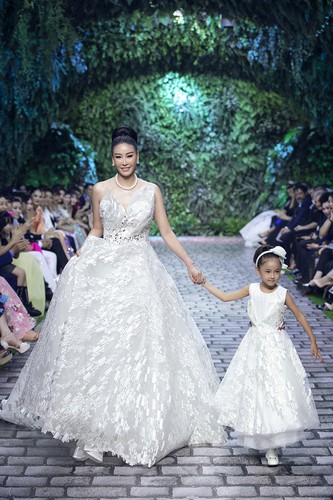 Ha Kieu Anh, Miss Vietnam 1992, appears in a white outfit while showing off a bold new hairstyle.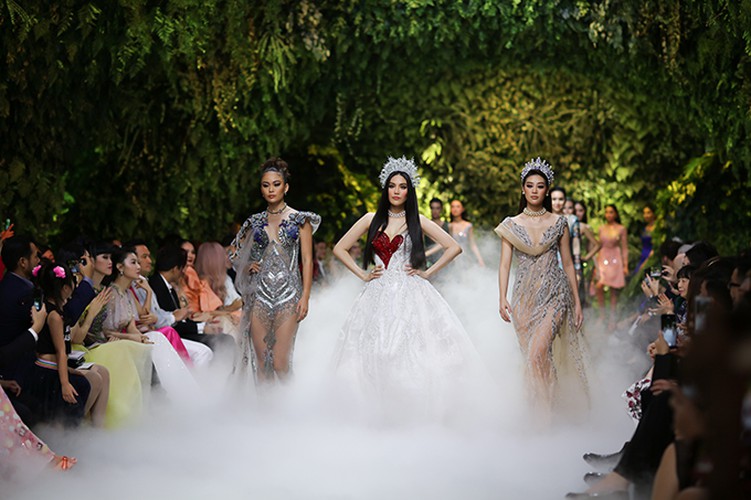 The fashion show marks a rare occasion when beauty queens gather together following a hiatus due to the COVID-19 epidemic.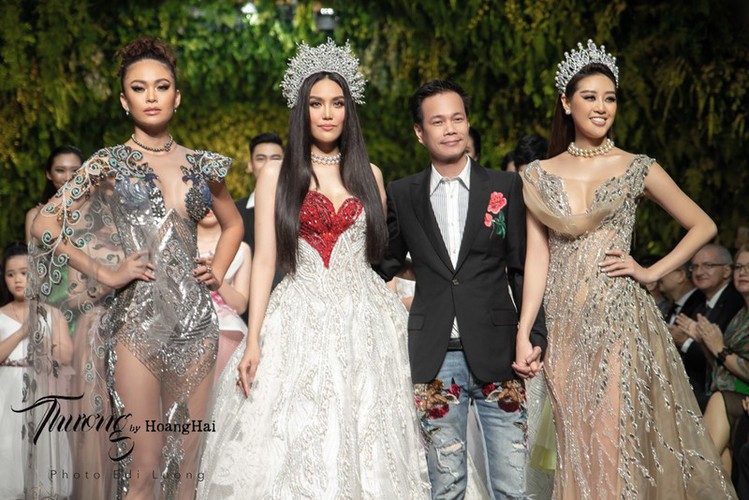 Designer Hoang Hai (third from left) is a familiar face among both the beauty queens and the Vietnamese fashion industry as a whole.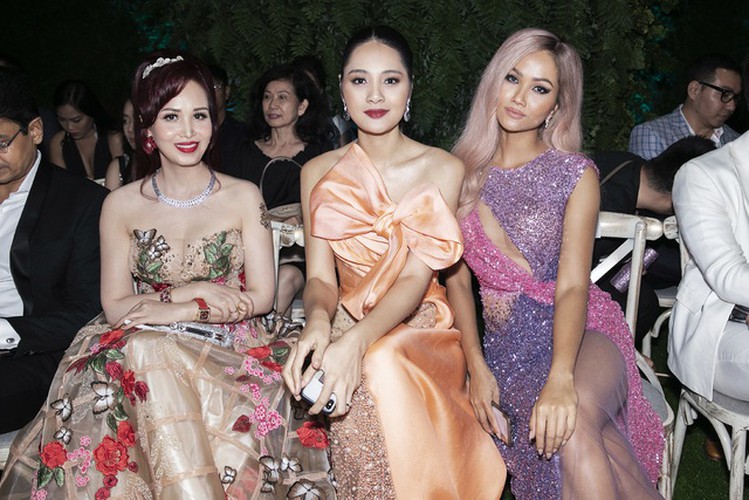 Dieu Hoa (L), Miss Vietnam 1990, can be seen at the event while Huong Giang (R), Miss Universe Vietnam 2017, dons a new hairstyle and outfit.
VOV

Fashion designer Hoang Hai will introduce his latest collection called Thương (Love) in HCM City this weekend.