Association to protect cinema and television works set up

The Cinema and Television Works Copyright Protecting Association was established on Tuesday in Hanoi.
TV, film piracy remain big concern in Vietnam
Vietnam Television registers the copyright of TV programme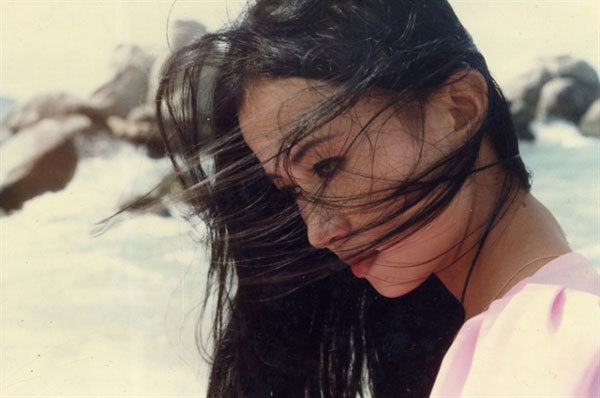 Actress Hoang Hong Nhi in a scene in the film Em Còn Nhớ Hay Em Đã Quên. — Photo thegiodienanh.vn
People's Artists Dang Xuan Hai, chairman of Vietnam Cinema Association, led the charge to set up the association and said violations of copyright in the local cinema and television field are common.
"The problem has not been properly treated, which has caused harm to authors and copyright owners," he said.
"One mission of the new association is protecting the legal rights and benefits of members through implementing controlling author's rights and ownership to cinema and television works following the law and the Vietnam Cinema Association's regulations."
The congress held in the capital on Tuesday voted in a 15-member executive board for the 2019 – 2024 term, including five deputy chairmen, namely Nguyen Duc Tuan (Advertisement and Television Service Centre – Vietnam Television), actor Quyen Linh (HCM City's Cinema Association), Pham Thi Tuyet (MTV Ltd Company, central Documentary and Science Film Studio); Quan Van Minh (The National No 5 law Company) and Nguyen Van Nhiem (Vietnam Association for Distributing Films).
The association does not have a chairman. Dang Xuan Hai was voted as the general secretary.
According to the first term plan, besides professional activities, the association will work to receive authorisation for managing, protecting and exploiting the copyright of cinema and television works; on using images of members; and discuss giving permission to collect and divide profits from the use of works by members.
Hai said the association aims to not only protect members but also ensure a healthy environment for exchanging and co-operating in the industry.
Actor Quyen Linh said he and other artists have prepared for the birth of the association for several years now.
"Not only cinema and television works but also short film and web dramas published on Facebook or YouTube have been widely stolen," Linh said.
"Though they (artists) registered their copyright, their works have been violated," he said. "They have raised their voices but no one answers to protect or sue the violators."
"For the past six years, Hai has connected artists throughout the country to set up the association," Linh said.
The association will work with film studios and artists to devise the association's regulations.
Linh said members will fund the association's activities to help it become a spiritual fulcrum for cinema and television lovers.
"I decided that cinema and television is my home," Linh said. "That's why I have been active in many projects with the hope to make much contributions to Vietnamese cinema for the next generations."
People's Artist, director Nguyen Huu Phan highly appreciated the association, and said he has fought a lot to protect his copyright over the years.
He said after screening his film Em Còn Nhớ Hay Em Đã Quên (Do You Still Remember?) in 30 cinemas in HCM City in 1992, he then sold copyright to provinces. But then his film was stolen.
"I could not claim back the copyright when the film was stolen, even though I had registered copyright for the film," he said.
Phan, who has also worked with foreign partners, said foreign companies have clear contracts on the benefits of the author after two, five and 10 years.
"Though I'm wondering a bit whether the association will work well, I really hope it will strictly follow the law and protect members' rights," he said. VNS
In Vietnam, it is awfully common for hit songs to be covered, in other words sung again by other people. In fact, there have been a number of Internet sensations who went from covering songs to mainstream singers.