Array of national costumes revealed for Miss Universe 2019

The contestants competing in Miss Universe 2019 have unveiled their unique national costumes ahead of the pageant's grand final.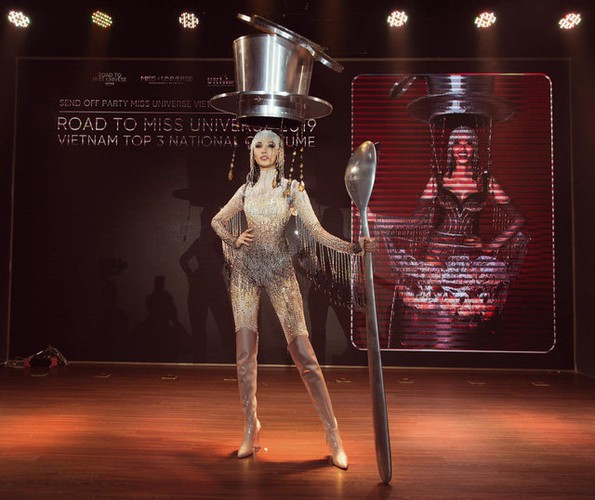 Hoang Thuy, Vietnam's representative's at Miss Universe 2019, is poised to wear an outfit named "Ca Phe Phin Sua Da" during the pageant's national contest segment. The outfit's design aims to pay tribute to milk iced coffee, one of the nation's most popular beverages.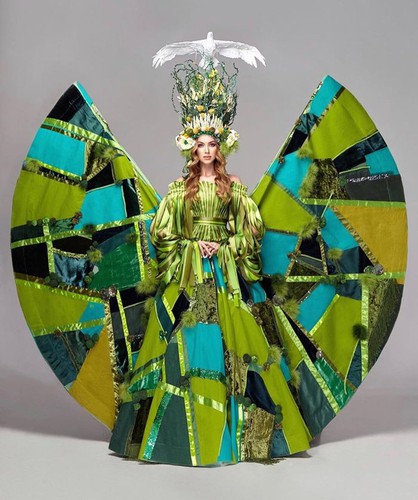 The grand final of Miss Universe 2019 is scheduled to take place in the United States on December 8. This year's event will represent the 68th version of the pageant and is set to enjoy the participation of 93 contestants from across the world over a 10-day period. Pictured is the national costume chosen by Miss Ukraine which is themed "Green Ukraine".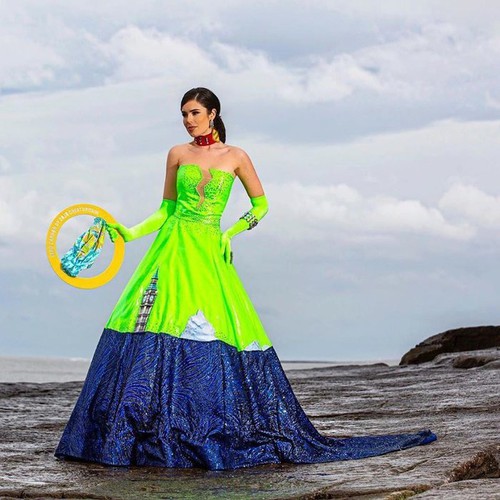 The UK representative wears an outfit which draws inspiration from icebergs in the North Pole, conveying a message that urges increasing environmental protection.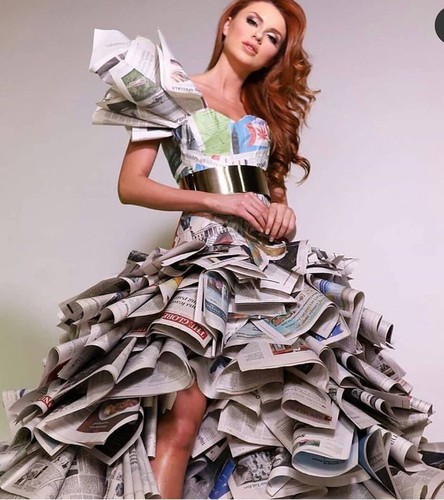 Miss Universe Canada dresses in an outfit that has been created using thousands of recycled newspapers.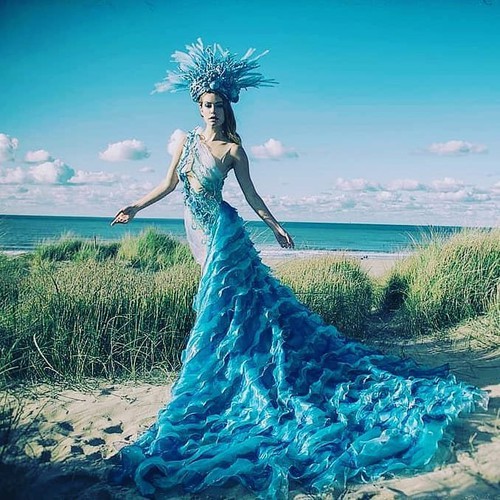 The representative from the Netherlands displays an impressive national costume that is themed around the ocean.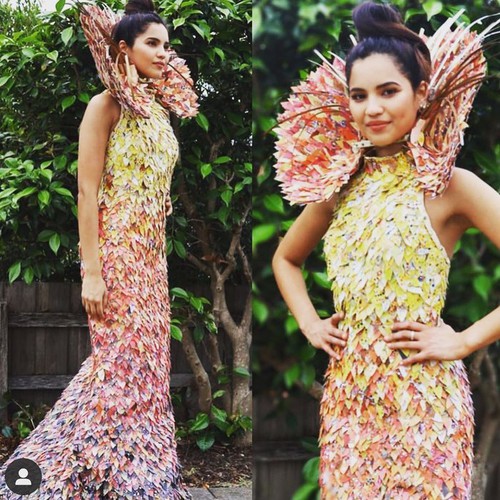 The outfit worn by the Australian contestant took approximately 200 hours to complete using recycled materials.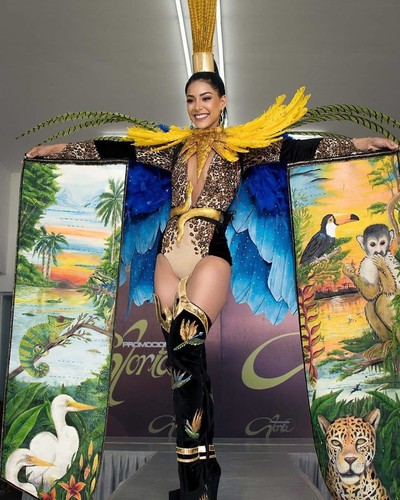 The outfit of Miss Universe Bolivia displays some of the wildlife and scenery of the South American country.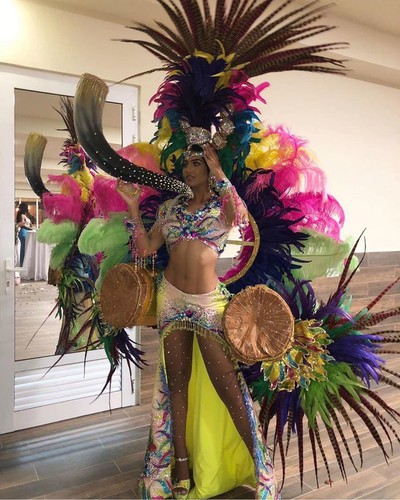 An extravagant costume titled "Dushi" by the entrant from Curacao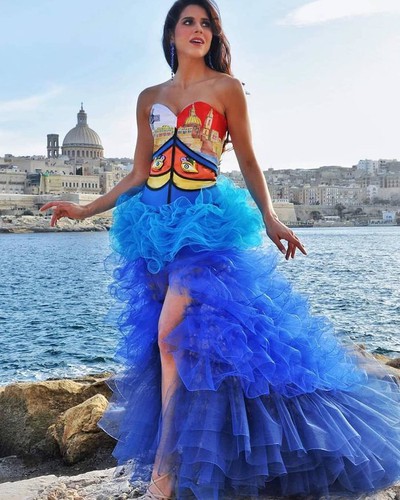 The outfit selected by Miss Universe Malta is themed "Beauty of The Majestic Island".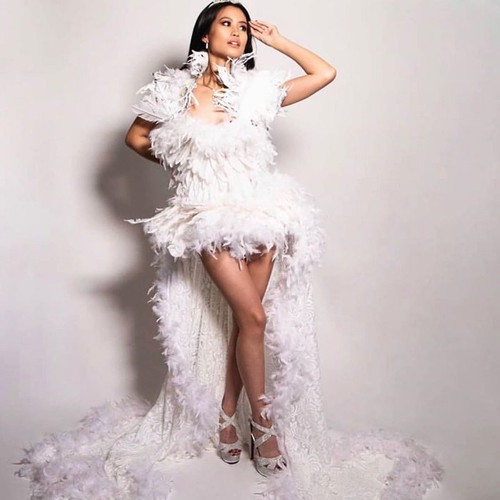 Miss Universe Belgium wears a stunning all-white outfit.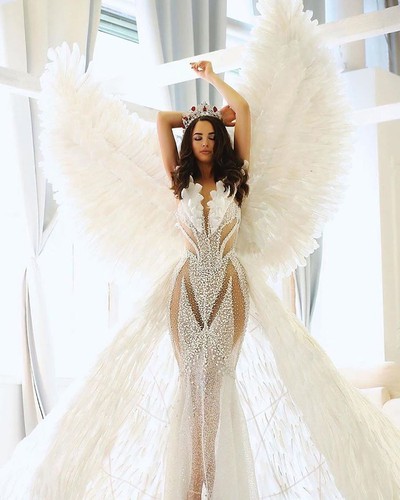 Polish contestant appears charming in a large fur costume.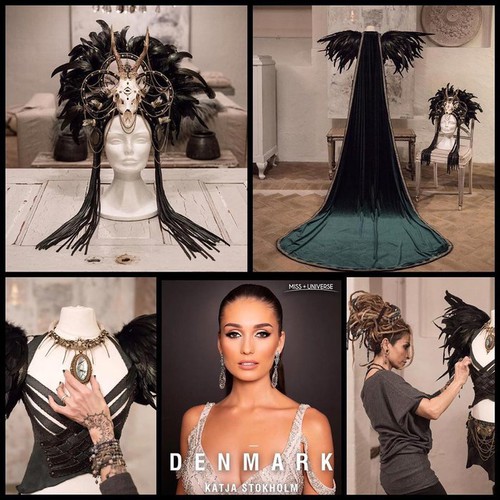 Polish contestant appears charming in a large fur costume.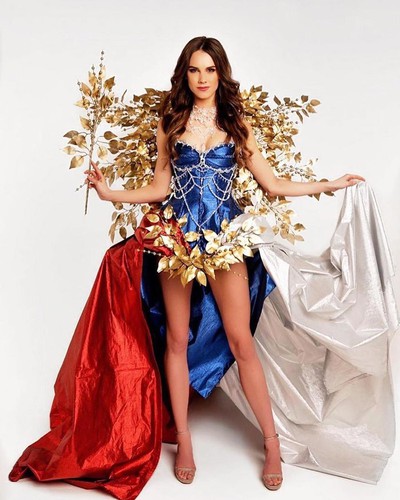 The entrant from the Czech Republic proudly wears the colours of her national flag on her costume.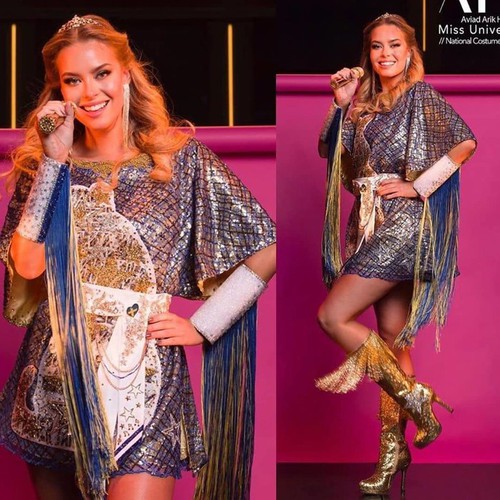 Miss Universe Sweden stuns whilst showcasing her national costume.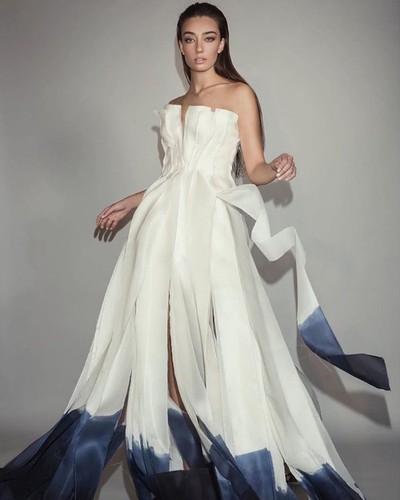 The theme of the outfit for the Israeli representative is the "Tears of Hope".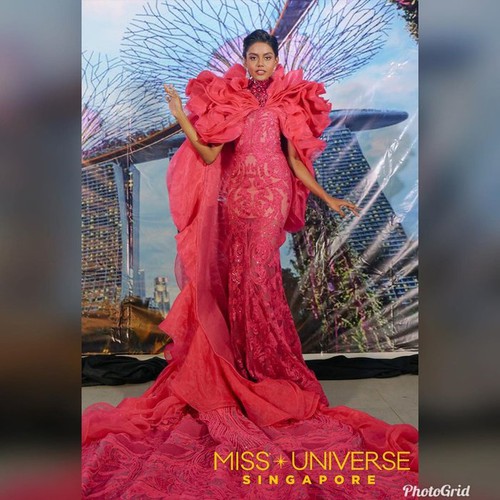 Miss Universe Singapore in a long outfit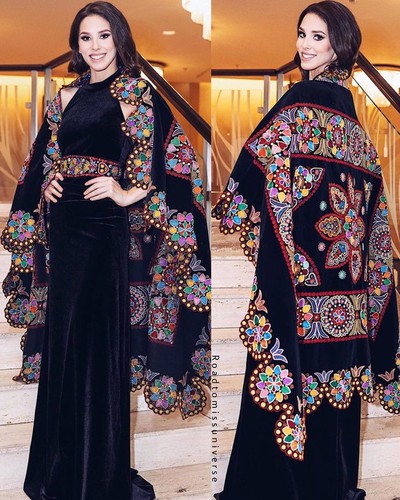 Miss Universe Slovak unveils her costume.
VOV/Saostar