Ao Dai honoured at Vietnam International Fashion Week
Renowned local designer Bao Bao unveiled his latest Ao Dai fashion collection to those in attendance at Aquafina Vietnam International Fashion Week 2020 which recently took place in Ho Chi Minh City.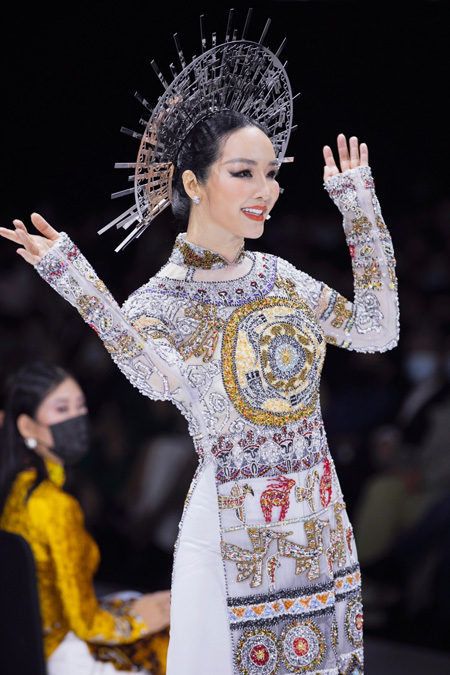 Giang My, Miss Hung Kings Temple 1992, boasts the beauty of Ao Dai, the traditional Vietnamese long dress, at the event.
Each item from the designer's collection features an enchanting style that enthralls onlookers.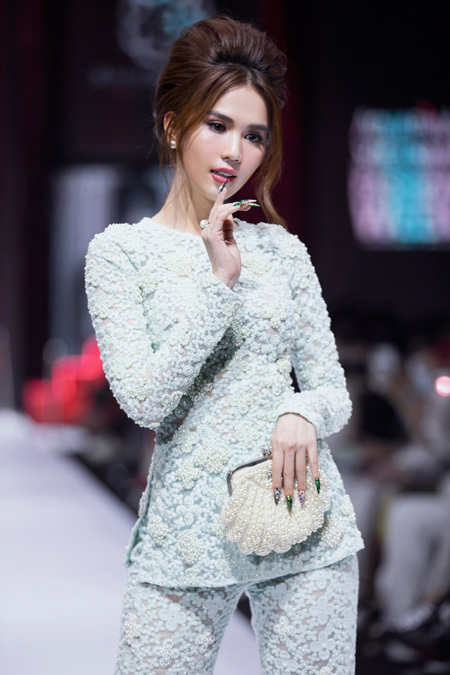 A wide variety of Ao Dai on show at the function have been inspired by fashion styles from a bygone era in Ho Chi Minh City.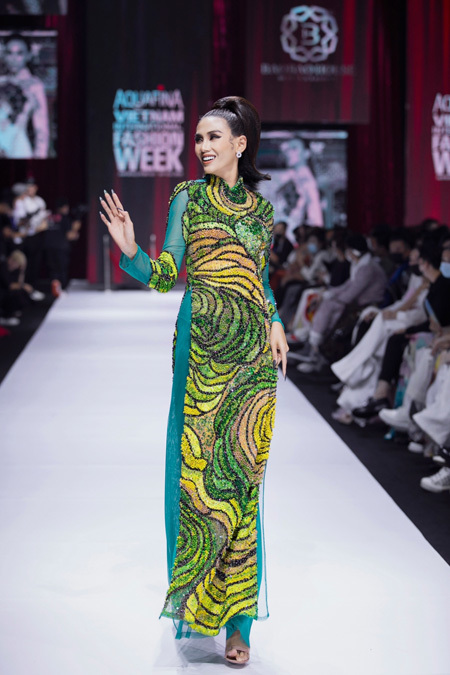 Supermodel Vo Hoang Yen appears charming whilst donning an outfit featuring terraced fields in the mountainous area.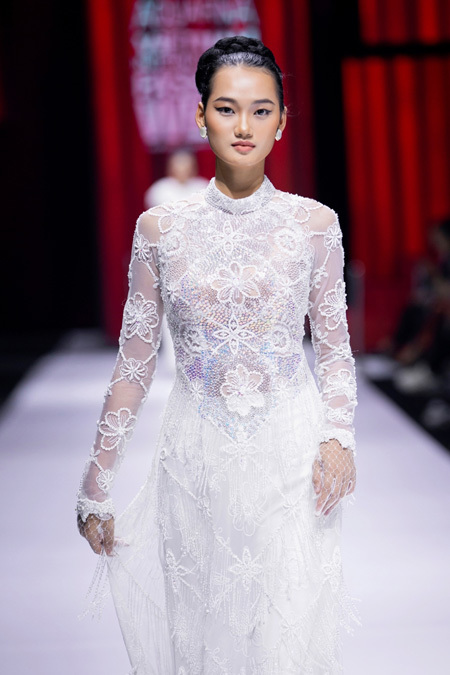 Quynh Anh, the runner-up of The Face Vietnam 2018 contest, wears a white Ao Dai at the show.
A model moves down the catwalk, wearing an Ao Dai featuring a map of Vietnam.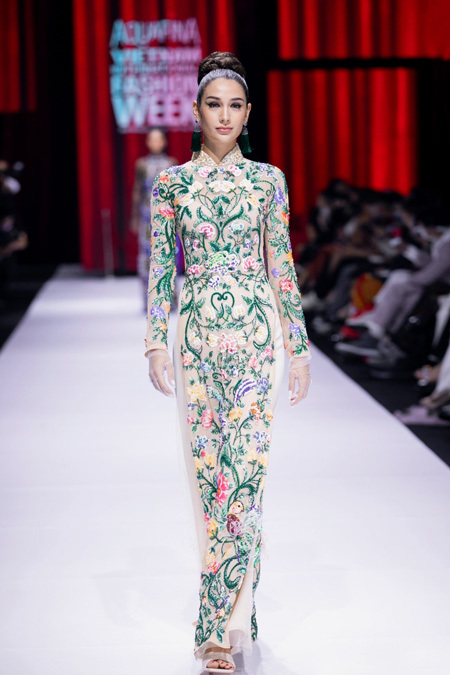 The main materials used in the collection's Ao Dai are brocade, lace, and sparkling sequin.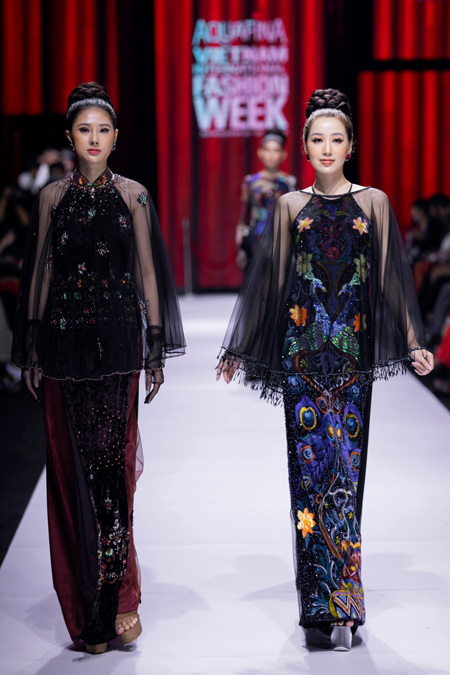 The fashion week runs from Dec. 3 to Dec. 6 in Ho Chi Minh City, drawing the participation of 18 fashion designers nationwide.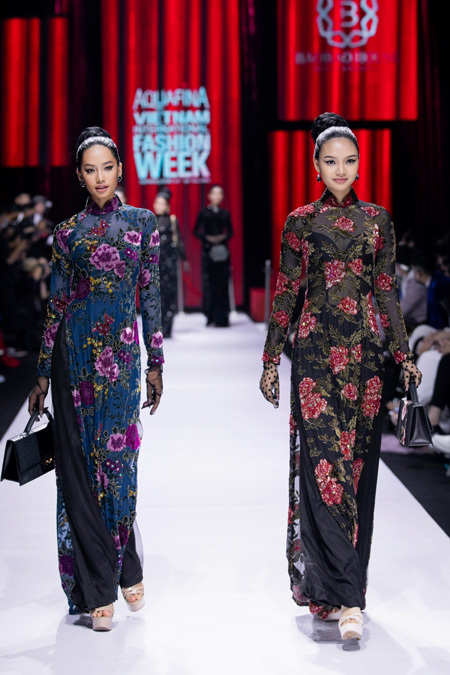 Here are some images of the collection.
VOV

A large number of local models took to the catwalk to mark the launch of Aquafina Vietnam International Fashion Week 2020 which kicked off in Ho Chi Minh City on December 3.