AFF Cup 2020: Vietnam in the same group with Malaysia and Indonesia
Lá phiếu bốc thăm đưa tuyển Việt Nam vào bảng B, gặp các đối thủ Malaysia, Indonesia, Campuchia và Lào ở AFF Cup 2020.
After being postponed due to the Covid-19 epidemic, the draw for the AFF Cup 2020 took place online at 2pm on September 21 in Singapore.
The event opened with emotional images of the moment when the Vietnamese team received the championship cup of the previous tournament.
AFF President Sameth Khiev said that Vietnam, as the defending champion, would enter the tournament with determination to defend its position. However, other teams like Thailand, Malaysia and Indonesia are also ready to topple opponents.
Vietnam and Thailand are the top seeds so they are not in the same group.
Vietnam is named in Group B, with Malaysia, Indonesia, Cambodia and Laos.
Group A consists of Thailand, Myanmar, the Philippines, Singapore and the winner of the play-off match between Timor-Leste and Brunei.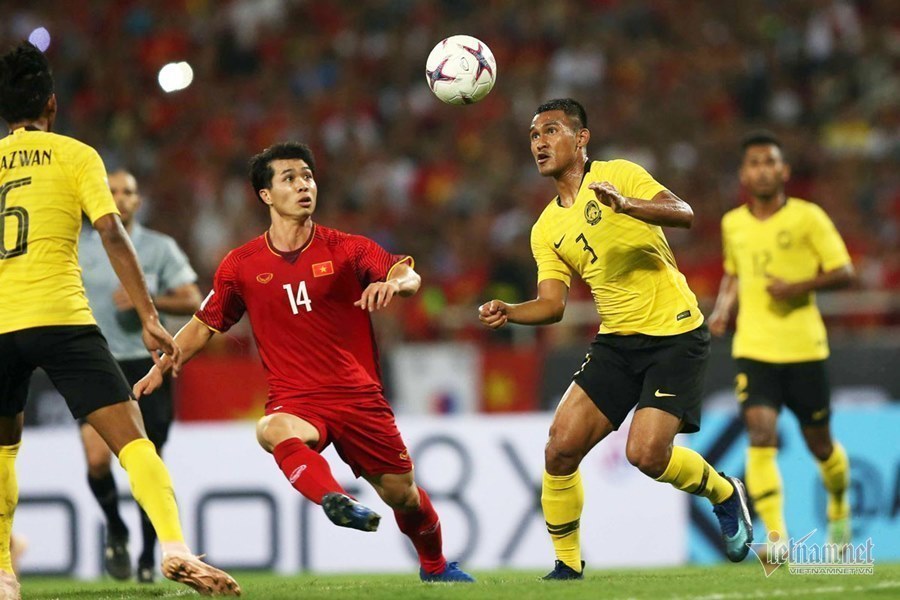 Vietnam is in the same group with Malaysia.
Due to the Covid-19 pandemic, the group stage of AFF Cup 2020 will be held in only one country, with Thailand, Cambodia and Singapore willing to host the event. From the semi-finals, teams will play two-legged tie.
The two first-leg semi-finals will take place on December 22-23, 2021, respectively. The two second-leg matches will be held on December 25-26, 2021.
The first-leg final match is scheduled on December 29, 2021 and the second-leg final on January 1, 2022.
The two losing teams in the semi-finals will both rank at third place.
The AFF Championship is a biennial international association football competition, contested by the men's national teams of the member of ASEAN Football Federation (AFF), determining the sub-continental champion of Southeast Asia.
The competition has been held every two years since 1996 in even-numbered years, except for 2007, and 2021 when it was postponed due to the ongoing COVID-19 pandemic in Southeast Asia.
It was founded as the Tiger Cup after Singapore's Asia Pacific Breweries, makers of Tiger Beer, sponsored the competition from its inauguration in 1996 until the 2004 edition.
After Asia Pacific Breweries withdrew as title sponsors, the competition was known as the AFF Championship for the 2007 edition. From 2008, Japanese auto-company Suzuki bought the naming rights for the competition, and the competition has been named the AFF Suzuki Cup for sponsorship reasons.
Huy Phong

The Vietnam Football Federation (VFF) said the Asian Football Confederation (AFC) on June 18 officially announced the recognition of A Level membership for the VFF related to the AFC Coaching Convention.