A royal rite to welcome the peace and prosperity of spring
The ritual "Tien Xuan Nguu" of the Le Trung Hung Dynasty (16th to 18th centuries), a unique rite in the old court has been re-enacted at the Imperial Citadel of Thang Long in Hanoi.
The "Tien Xuan Nguu" ritual (The ceremony of offering an earthen buffalo in Spring) was the only worship rite which was held during the Le Trung Hung dynasty with the meaning of "expelling the winter cold" and "wishing for a year of both good weather and harvests." According to cultural experts, "Tien Xuan Nguu" has always had great cultural value and was usually performed in front of the Kinh Thien Palace.
During the Le Trung Hung period, the "Tien Xuan Nguu" ritual was a great ceremony, meticulously prepared and celebrated by the court.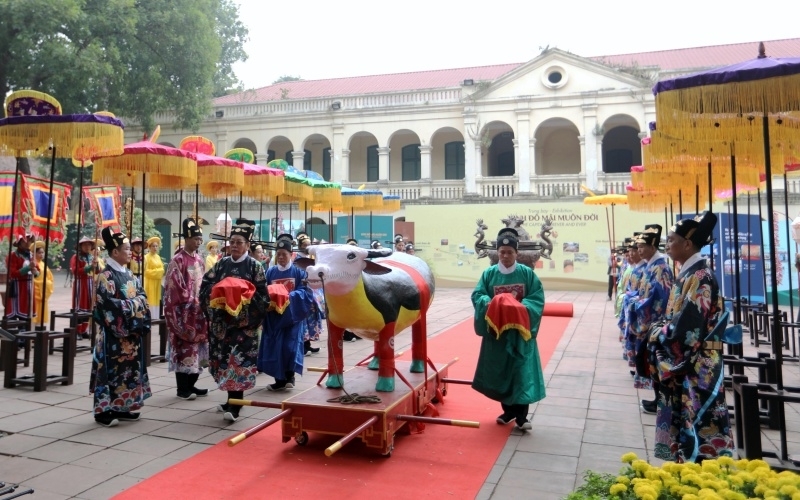 The mandarins perform the ritual of "whipping the buffalo in the Spring"
People and soldiers on both sides of the road set off firecrackers to greet the mandarins who perform the ritual.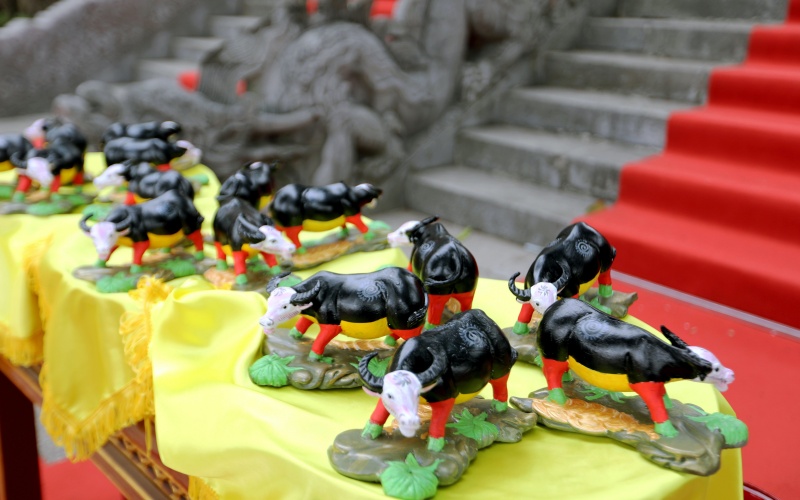 1215 calves were placed on red wooden trays and covered with yellow silk cloths.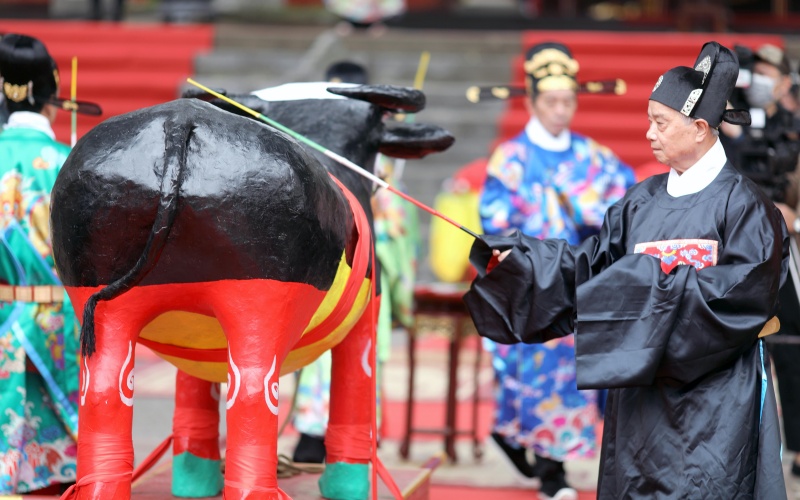 Buffalo represents the month of December, and so is associated with the last month of winter of the old year. The act of using a strawberry whip to hit the buffalo's hind conveys the meaning of "expelling the old and the cold of winter, and welcoming the New Year and warm spring".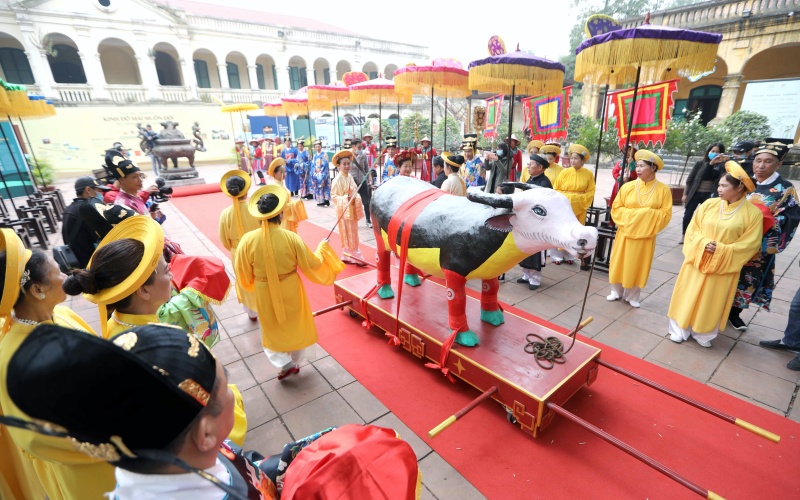 Everyone participates in the ritual.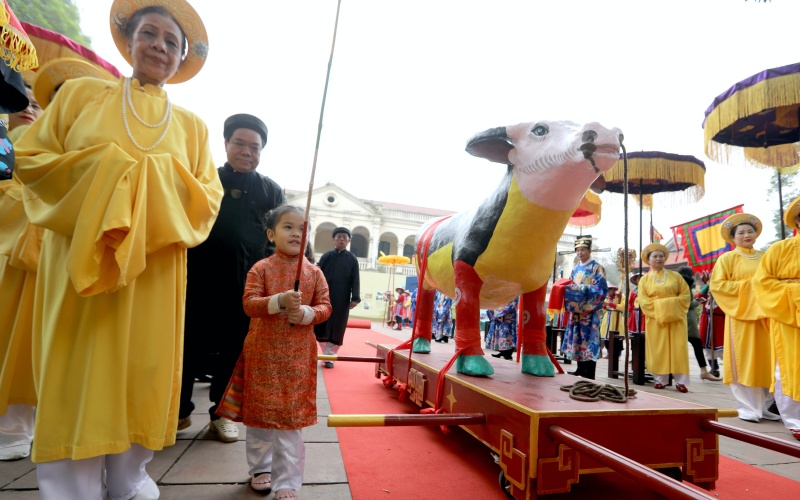 A child excited to see the ritual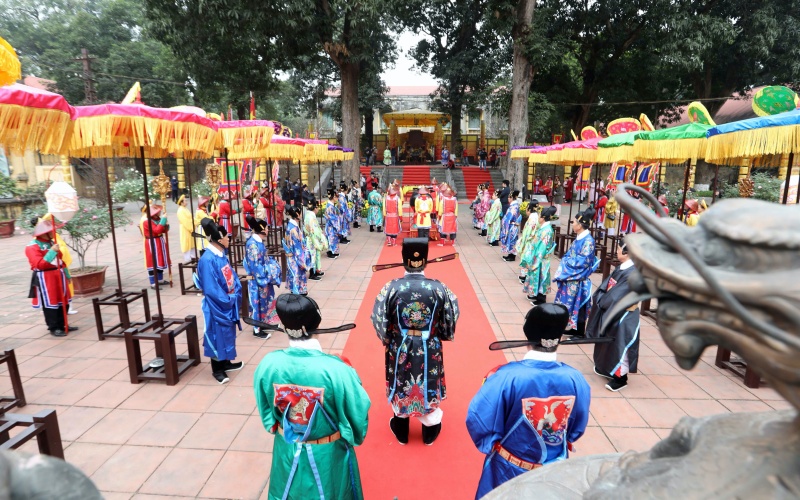 The ritual was studied intensively, contributing to preserving the traditional cultural features of the nation, and the royal rites performed in the Thang Long Citadel.
Ngu Thien (Nhan Dan)

After spring dating, when cold wind begins to blow, young ethnic boys and girls in the northwest mountain region decide to get married.