Volunteers clean up garbage in Hanoi

Two tonnes of garbage were collected from under Long Bien Bridge in Hanoi over the weekend by around 200 volunteers.
The two-day event was organised by the environmental organisation Keep Hanoi Clean, in collaboration with the Delegation of the European Union to Vietnam.
The volunteers came from different organisations across Hanoi including the Vietnam's Women Union and Youth Union, and foreigners living in the capital.
Speaking at the event on Saturday, Giorgio Aliberti, Ambassador-Head of the EU Delegation to Vietnam, said: "We the European Union believe it's very important not only to clean this space but also to raise awareness.
"We believe very much in sustainable development, and it means that everybody has to take care of the environment at the local level. We believe if we start to change our consumption products and behaviour, this is where we start. So everybody has to ask himself or herself is he or she doing something to help the situation.
"This is not to solve the issue but of course it's a small example of how everybody can be helpful and can give a hand."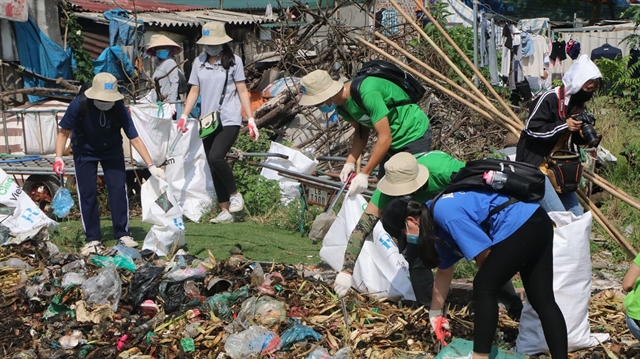 Young volunteers pick up garbage at the event.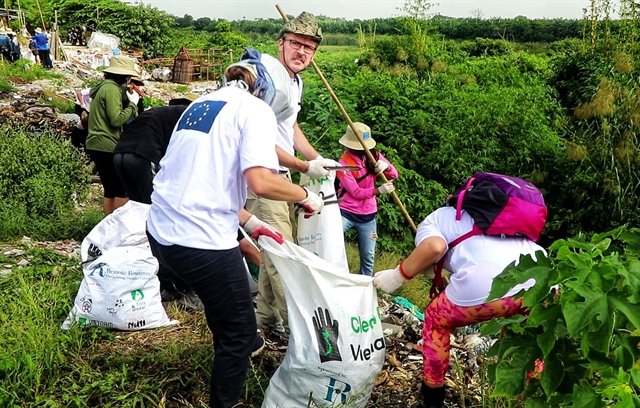 Expats in Hà Nội are happy to lenda helping hand.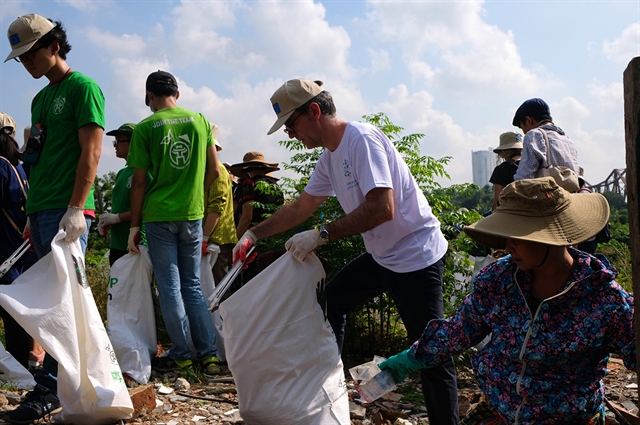 Giorgio Aliberti, head of the EU delegation, picks up garbageat the event. — Photo courtesy of the European Delegation in Vietnam
James Kendall, head of Keep Hanoi Clean, said he chose the area under Long Bien Bridge to clean up because of the historical significance of the bridge.
"It's kind of an important area of the city. The Long Bien Bridge is something that goes back very far in history as being a very important landmark. We want to keep it clean and try to protect it and provide a safer, happier area for local people here," he said.
"This is a very difficult area to access," he added. "There's a lot of logistical problems setting up this event.
"Also if anybody knows of an area that's really dirty that could be cleaned up, please contact us, because I'd love to set up more events around the city."
A volunteer weighs garbage.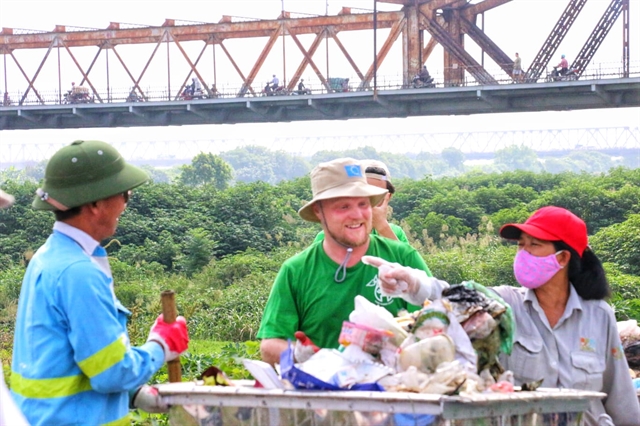 Hanoi's sanitation workers help take the garbageaway.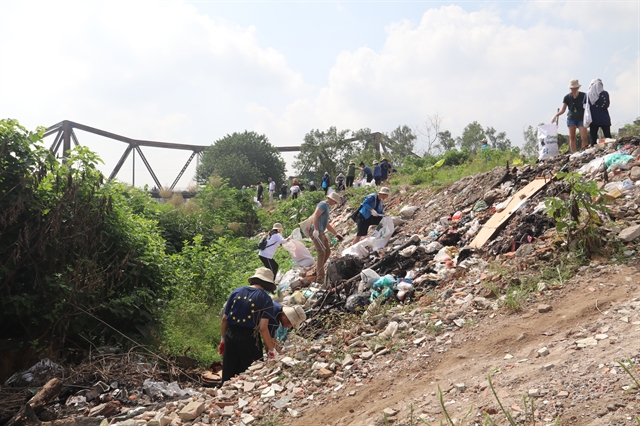 The area under Long Bien Bridge has become a dumpfordomestic garbage over the years. 
Hayley Downey from the UK said the event helps raise awareness about environmental protection.
"I've lived in Hanoi for a few years now, and I think it's a beautiful city. There're lots of amazing things about it. I realised that trash is a problem here and I wanted to do something to help," said the volunteer.
"Just like it's actually good to pick up trash. Maybe people going over the bridge will see us picking up trash and think 'Oh, maybe I can do that'."
"So it gets more and more people interested. It just makes people more environmentally conscious really." — VNS

The environmental group Keep Hanoi Clean (KHC), in collaboration with a Delegation of the European Union to Vietnam, will hold a clean-up underneath Hanoi's iconic Long Bien Bridge this weekend.

Hanoi's Long Bien Station has become a tourist attraction after renovation work.