Will Vietnam's automobiles have to compete with cars from Laos and Cambodia?

Experts believe that in the immediate time, Laos and Cambodia will not be rivals on the same par with Vietnam.
The Ministry of Industry and Trade (MOIT), in its report on automobile industry development submitted to the National Assembly, warned that Vietnam would not only have to compete with automobiles made in Thailand and Indonesia, but also with new manufacturers, including Laos and Cambodia.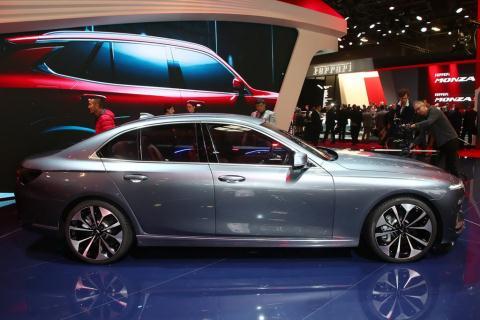 Statistics show that imports from ASEAN countries increased rapidly after AFTA took effect with the import tariff cut to zero percent.

According to Nguyen Van Nam, former head of the Trade Research Institute, Vietnam's automobile industry is at a low level of the automobile value chain. It mostly does assembling from imported car parts and accessories.

This explains why Vietnam's automobiles are less competitive than products from Thailand and Indonesia now that the tariffs have been cut to zero percent within the framework of FTAs, especially ASEAN FTA.

Experts believe that in the immediate time, Laos and Cambodia will not be rivals on the same par with Vietnam.
Regarding Laos and Cambodia's automobiles, Nam said there are two possible scenarios.
First, these countries would also assemble Japanese and South Korean cars as Vietnam does, but with bigger preferences and lower prices. Second, Laos and Cambodia could import CBU cars from other markets at low tariffs.

In both cases, cars could be imported to Vietnam easily, with the tariff of zero percent and lower selling prices, competing with Vietnam.

However, Nam said this is only a risk. In the immediate time, Lao and Cambodian automobiles are not rivals of Vietnam.

MOIT, emphasizing that there is pressure on Vietnam's automobile industry, wants to apply measures, including tax incentives, to protect the domestic industry.

The ministry has asked to adjust the luxury tax on cars with 9 seats and less, and not to tax the value created domestically. The policy is expected to be valid for 5-10 years.

The ministry also thinks that it is necessary to amend tax policies with a focus on luxury tax, corporate income tax and other preferences to attract investments in electric car manufacturing.

Nam raised a question about the proposal for bigger tax incentives for automobile assemblers.

He commented that the biggest mistake that policy makers in Vietnam make is that they only focus on tax incentives, and don't pay appropriate attention to other important things such as favorable business environment for enterprises, support in credit and financing, and support in science and technology, labor training, and social policies.

"Vietnam focuses on giving incentives for initial investments, but it doesn't help businesses develop strongly," he said.
Kim Chi 

Vietnam's automobile market is expected to set a new sales record this year with sales of the Vietnam Automobile Manufacturer Association (VAMA) members and TC Motors averaging nearly 32,000 cars each month in January-September.  

Some experts and government units have voiced concern over the future growth prospects of the local automobile sector due to the upsurge in car imports from foreign markets in recent months.