Where can Vietnamese go to gamble?
Because of strict regulations, Vietnamese may feel uneasy if they visit casinos in Vietnam.
Two integrated resort projects with casinos open to Vietnamese have been licensed, of which one is operational.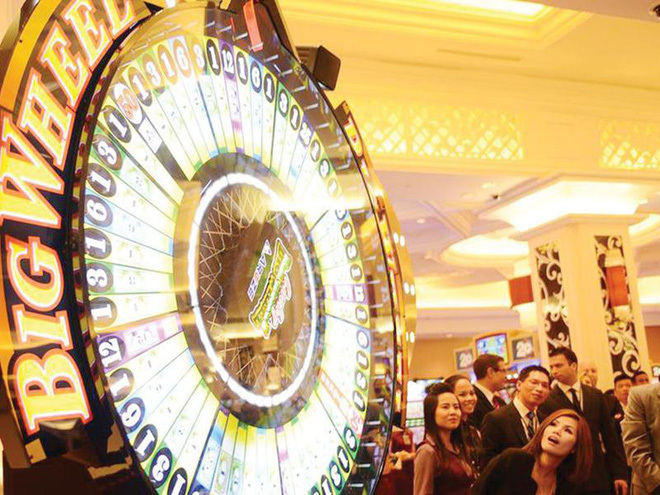 Nguyen Ngoc My, president of Vabis-Hong Lam Group, is the first investor to develop a dog race entertainment service in Vietnam.
He has licenses to develop dog and horse race courses in Xuan Thanh and two licenses to run prize-winning electronic games at two hotels in Hanoi. However, some issues about the entertainment services remain unclear.
According to My, prize-winning entertainment services now mostly target foreign clients. It is risky for service providers. Foreign travelers, for example, cannot come to Vietnam now because of Covid-19, so there are no gamblers and players.
My said there is a need to set up clear regulations to pave the way for Vietnamese people to enjoy the entertainment services that are popular globally.
Vietnam made a step forward when allowing Vietnamese to go to some casinos in a pilot program. However, My warned that if Vietnamese aren't comfortable when gambling at casinos in Vietnam, they will fly to Singapore or other countries, where they are welcomed.
"If going to casinos in Vietnam, they will have to show many kinds of documents to prove their records and financial capability," My said.
"Therefore, only small scale gamblers will go to casinos in Vietnam, while big players will go abroad," he said.
In order to run a casino, investors must obtain many documents, including a certificate on meeting business conditions and a certificate from the Ministry of Public Security on meeting requirements on security in accordance with Decree 96.
They also must obtain a license from the Ministry of Culture, Sports and Tourism on importing game machines and tables as stipulated in Decree 187, and a license from the State Bank of Vietnam on activities related to receipts and expenditures in foreign currencies.
Government urged to change view about casinos
According to Nguyen Mai, chair of the Vietnam Association of Foriegn Invested Enterprises (VAFIEs), in order to develop tourism into a key industry, it is necessary to develop an entertainment industry with night-time entertainment and shopping areas, high-quality entertainment centers, dog and horse race courses with betting services, prize-winning sports activities, and casinos.
Some enterprises, foreign invested and Vietnamese, have been allowed to develop these projects, but the results remain modest, which is a waste of investment capital and human resources.
This is attributed to the view of state management agencies that gambling is a 'sensitive' activity which may threaten security and social order. Vietnam has been very cautious when opening the service sector. 
D. Anh

Revenue from casino businesses has increased significantly over the last one to two years. However, the casinos that are open to Vietnamese still have reported losses.

The Vietnamese entertainment market is seen as a gold mine which, if exploited well, could bring billions of dollars to the State each year.